A new research program aimed at boosting Australia's industrial hemp industry launched yesterday at Southern Cross University's Northern Rivers campus.
Country music singer and hemp grower James Blundell joined fellow growers, hemp experts and industry bodies to mark the occasion.
Funded by Agrifutures Australia, the five-year $2.5 million Australian Industrial Hemp Program of Research (AIHPR) is focused on four key areas: hemp seeds and varieties, hemp primary production, hemp products and hemp sustainability.
Southern Cross University has more than 15 years' experience in industrial hemp research.
Lead researcher, Professor Tobias Kretzschmar said the AIHPR will involve a range of research organisations and industry partners.
"The focus areas include securing a steady supply of well-characterised varieties, developing value-add processing methods, investigating the safe and beneficial use of hemp products in livestock and animal feed and generating information and tools for growers to understand the sustainability credentials of industrial hemp," Professor Kretzschmar said.
Hemp seeds are a rich source of essential Omega fatty acids and contain high amounts of protein.
Hemp also produces high-quality fibres that can be made into fabric for clothing, replace single-use plastics and be used in building materials such as hempcrete. It can be grown in all states and territories of Australia.
Professor Mary Spongberg, Deputy Vice Chancellor (Research and Academic Integrity) said the University was thrilled to support the strong growth and innovation of the fledgling hemp industry in Australia.
"The program with AgriFutures will bring together expertise from the University's Harvest to Health Research Cluster with industrial hemp growers, processors and agronomists, broadening our knowledge about hemp cultivation and processing and use in Australia," said Professor Spongberg.
"The program will allow us to better understand the impact of hemp on our environment and enhance production across Australia and is an opportunity to work in partnership with industry and other researchers, transferring and sharing knowledge to build a better hemp industry and a better environment."
AgriFutures Australia Emerging Industries Senior Manager, Dr Olivia Reynolds said hemp had enormous potential to boost Australia's agricultural productivity.
"The Australian industrial hemp industry is in its infancy but is rapidly growing, and the timing is perfect to plan and implement a pathway for growth," Dr Reynolds said.
James Blundell, who is growing hemp on his property as part of a national industrial hemp trial, said he was excited to be at the grassroots of an industry with such enormous potential.
"Industrial hemp is expected to be a $10 million industry in Australia by 2026 and with the help of the AIHPR it won't stop there," Mr Blundell said.
The AIHPR is funded by AgriFutures Australia in partnership with Southern Cross University, the Northern Territory Department of Industry, Tourism and Trade, Charles Sturt University, the New South Wales Department of Primary Industries, the Western Australia Department of Primary Industries and Regional Development, Macquarie University, South Australian Research and Development Institute, Murdoch University, Sage Consulting, University of Melbourne, Integrated Veterinary Rehabilitation, Vasse Valley Hemp Farm and Daniel Weinstock Consulting Services.
Download the AIHPR factsheet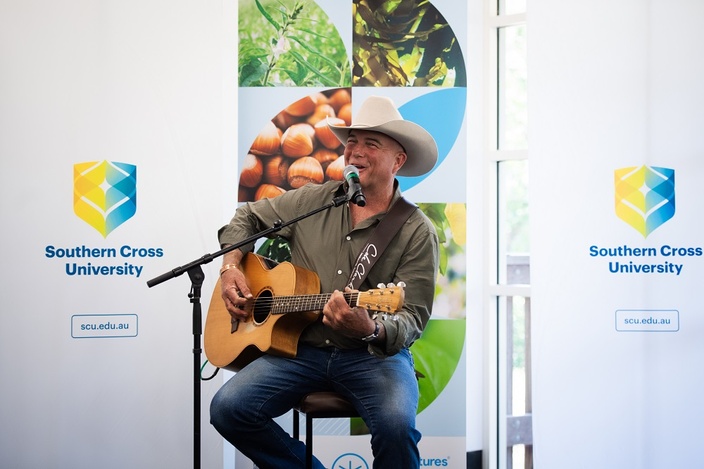 ---