The Hawkesbury River winds like a crinkled ribbon through the fertile Darug lands north of Greater Sydney. It is central to life here - supporting wildlife, farms, businesses, and providing a playground for endless recreation. Less romantically, it's also the place where a portion of Sydney's treated wastewater is discharged and the destination for stormwater runoff from a rapidly growing city. Understanding the river's ability to cleanse itself as Sydney grows is key to its future.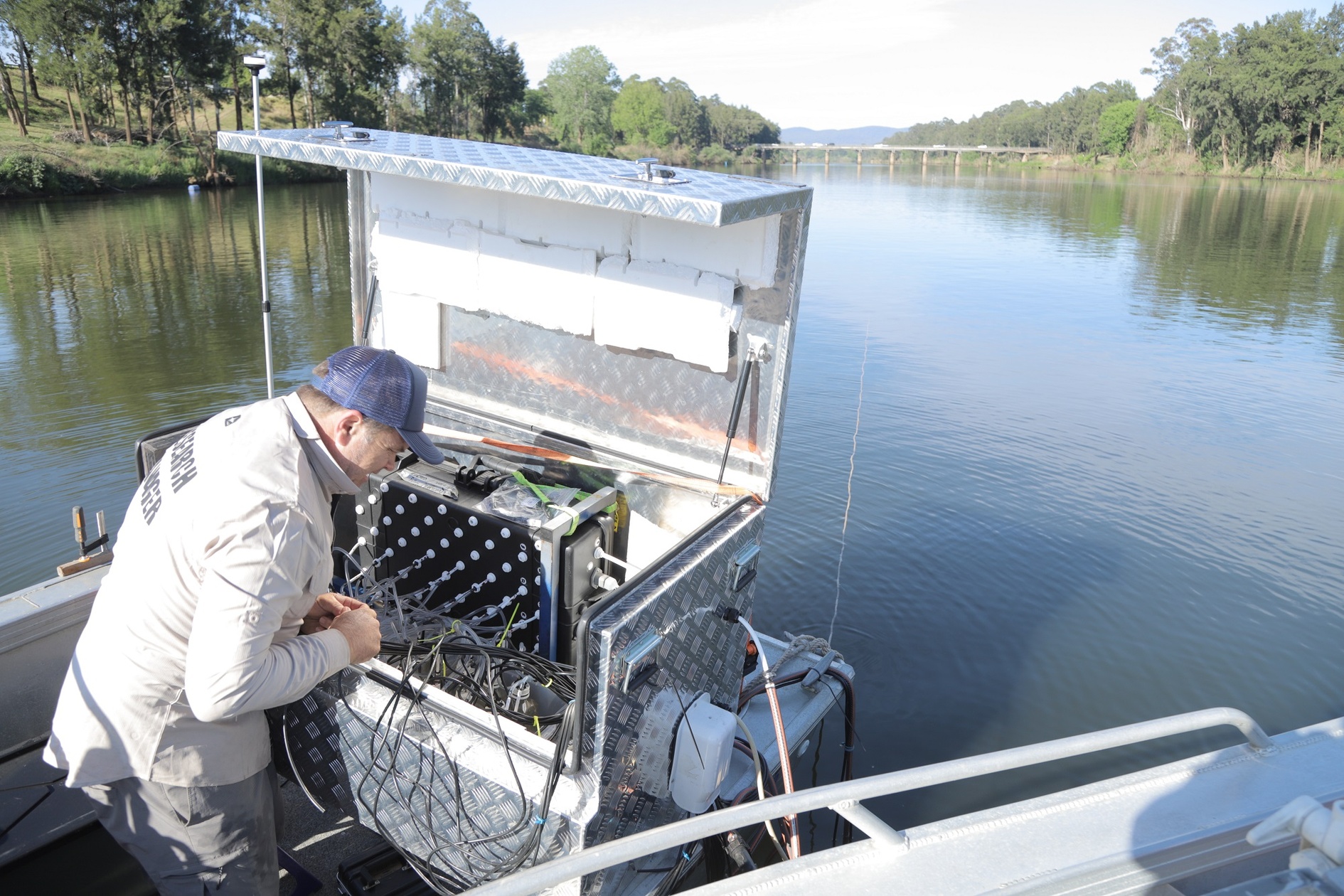 [James Sippo] Water quality in rivers and estuaries affects the life of millions of Australians and the Hawkesbury Nepean is one of the most beautiful and iconic rivers in this country.
The Hawkesbury River actually wraps around Sydney so a lot of the urban areas that drain, they drain into creeks and wetlands that ultimately drain into the Hawkesbury river. In addition there are 14 sewage treatment plants which have treated wastewater which flows into the Hawkesbury river.
There's a lot of agricultural land use and the runoff from these agricultural areas also ends up in the river this can happen through ground water or through surface water.
[Damien Maher] So this project really stemmed from conversations with New South Wales Department of planning and environment and Sydney water and really what they wanted to understand is how the river system is currently behaving in terms of the biogeochemistry and the ecology and essentially that information can be fed into models that allow for future scenario planning so Sydney water can understand what infrastructure it needs to implement to ensure that we maintain the health of this system.
The Hawkesbury Nepean river system is really a tale of two rivers. In the lower river system we have beautiful pristine environment one of the most iconic river estuarine systems in Australia however in the upper catchment we have a lot of threats that may cause issues to the water quality and the ecological function of the system.
So following the recent floods we have extreme amounts of bank erosion and that's quite evident as you travel along the river system but we also have Australia's largest city in the catchment and population of Sydney is set to grow by several million people over the next decade or so and on top of that we have extensive agricultural production in the system so all of these factors contribute to a decline in water quality.
So to fully understand what's going on in the Hawkesbury river system, we need to undertake field campaigns under different seasons and different hydrological conditions. Obviously the river system behaves very differently following floods as opposed to when it's really dry so we've undertaken these four field campaigns over a two year period. To really get a good handle on what's going on in this River we've collected over 10,000 samples and these samples are being analysed for nutrients so the nitrogen and the phosphorus but also the stable isotope ratios of that nitrogen coming in which tells us where it's coming from. We also measure greenhouse gases - carbon dioxide methane nitrous oxide. We take groundwater samples throughout the catchment and we're looking at the nutrients in those groundwater samples as well as using very unique traces to look at the age of that ground water and where it flows into the river system.
So projects like this are just not possible without a great team so over the course of these four field campaigns we've had over 30 people working pretty well around the clock for two weeks during each field campaign busily analysing these samples, collecting these samples and getting the data that we need to understand how this river system is functioning.
This project really typifies the kind of research that the catchments coasts and communities research cluster at Southern Cross University undertakes. We have world-leading expertise in catchment riverine estuarine science and this is the kind of impactful research that this cluster undertakes.
[Jenny Rogers] This project being undertaken on our behalf by Southern Cross University is to get a better understanding of the sources of nutrients and how they are processed and assimilated by the river, getting an understanding of how nutrients affect the river or the impact that it has on the river and how that process occurs enable Sydney water to make better Investments better informed Investments on how to manage the impacts of nutrients not just from the wastewater treatment plants that we own and operate in the catchment but also how to work with other agencies such as Council to better manage storm water impact and hopefully improve the health of the river despite the increasing population growth.
[James Sippo] So overall we've found that the river has a large natural capacity to process and assimilate nutrients and this is really important for the health of the system we've also found that groundwater is delivering a large amount of nutrients into the river. Sydney water has committed to maintaining the water quality levels in the Hawkesbury Nepean at current levels or better which is a real privilege when we compare this river to other rivers in Australia and internationally. Southern Cross University is proud to play a role in this project and to use our expertise in water quality research.
With the population of Western Sydney projected to increase by more than one million people over the next decade, a team from Southern Cross University is working with Sydney Water to make sure the mighty Hawkesbury can cope.
Lack of attention to this balance elsewhere in the world has had dire environmental consequences.
"We're looking particularly at the cleansing capacity of the river system to process nutrients. A big increase in population will bring a big increase in treated effluent and stormwater runoff, and a big increase in associated nutrients," said lead researcher Professor Damien Maher.
"At the moment the modelling is theoretical, based on models from other river systems. We're trying to build a picture from the actual data, so we can base future river management on what is really happening."
The research zone is 80km long with four separate sampling stations stretching from North Richmond to Wiseman's Ferry.
Professor Maher says the scale of the sampling is something to behold.
"We collect thousands of samples on each field trip and we take them back to our temporary accommodation where we process what we can on-site.
"Then we truck about two tonnes of water samples up to our lab in Lismore where we have the more advanced diagnostic equipment."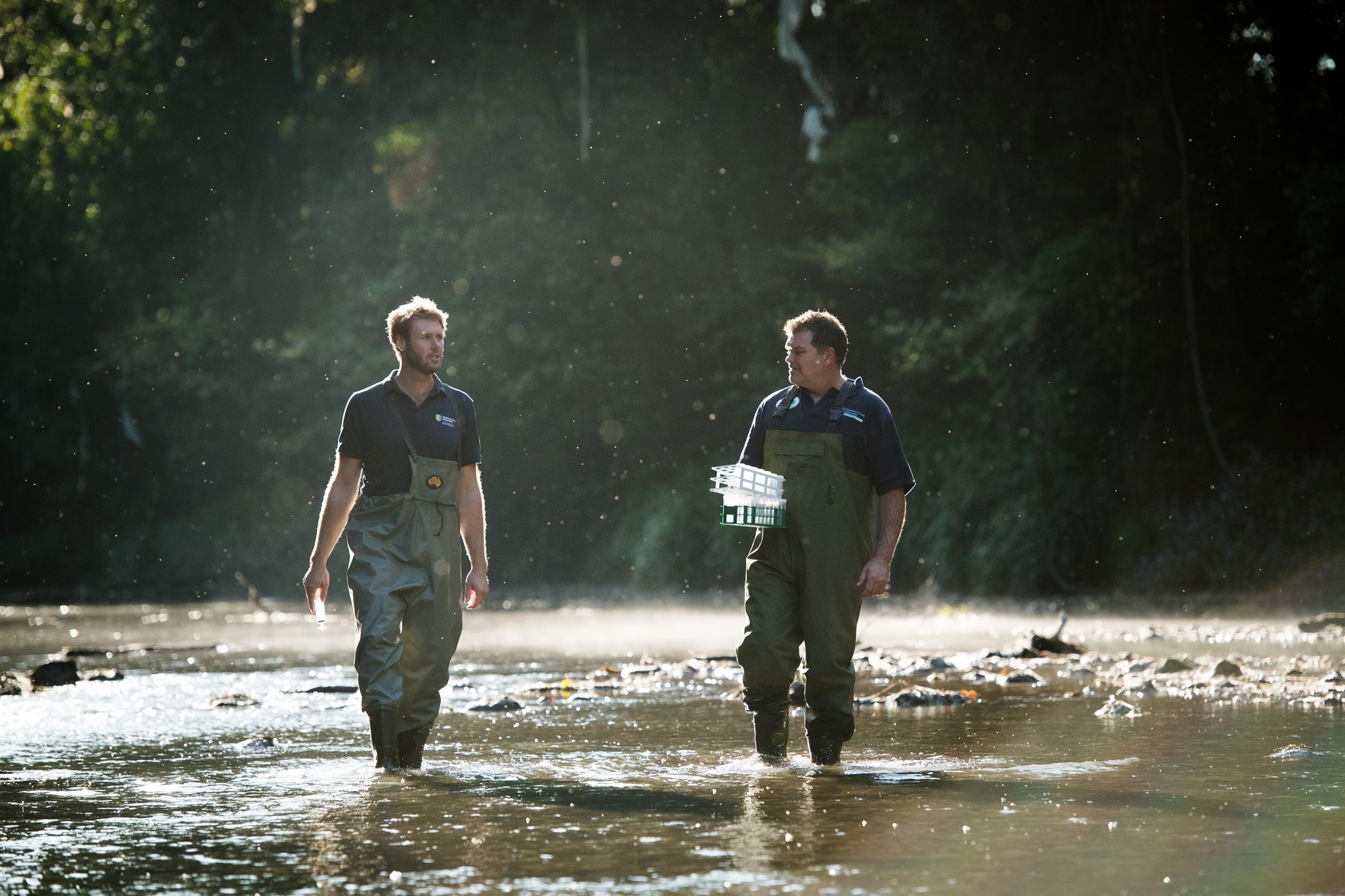 Lismore is the location of Southern Cross University's Northern Rivers campus, where cutting-edge sampling and analysis has seen the University consistently rank among the top environmental science universities in the world.
The research findings will help inform many of the infrastructure requirements for water servicing of Western Sydney's expansion.
"The Hawkesbury has a high amount of nitrogen but we can already see that it also has a high capacity for processing it, with ideal conditions for microbes in the sediment that process nitrogen into inert gas," Professor Maher said.
"It's a very deep river compared to other systems, similar to Sydney Harbour's topography in some ways, with a sandstone drowned river basin and this gives it particular characteristics as a filtering system, but increasing residential and industrial areas located along the river will affect this capability."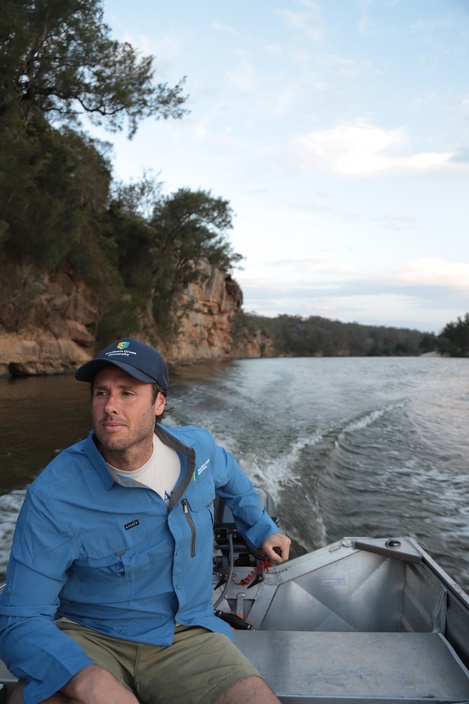 Water research with communities at heart
Last year the University launched a new Coasts, Catchments and Communities Research Impact Cluster, bringing together expertise and activity in the areas of biogeochemistry, riverine and estuarine science, as well as the integration of social science and Indigenous knowledge.
Deputy Vice-Chancellor (Research and Academic Capability) Professor Mary Spongberg said the Hawkesbury project was a clear example of this expertise and capacity at the service of communities.
"It's also a model for how we can work together with industry while providing strongly supportive environments for early career researchers," Professor Spongberg said.
One of those early career researchers is Dr James Sippo, a PhD graduate who is working with Professor Maher, supported by an Industry Fellowship jointly funded by the University and Sydney Water.
Dr Sippo has worked for the last six years in the area of blue carbon, or the ability of natural systems like the Hawkesbury River catchment to capture, transform and store carbon.
He says the Hawkesbury project is an opportunity to take the science to a new level and scale.
"It's also a chance to expand our knowledge of carbon capture and storage in these enormous rivers and estuaries," Dr Sippo said.
"The Hawkesbury is an iconic river so many people depend on. We want to make sure it stays that way."
---