Southern Cross University's Professor John Hurley has firm convictions about the value of mental health nurses (MHNs) and their unique place in the health sector.
He is just as firm about the University's status and its initiatives as an education leader in this vital field.
"The industry is crying out for personnel, so opportunities are there for people considering a career in mental health," he says. "As a University, we are striving to ensure highest quality teaching and learning that ensures the next generation of MHNs is best-prepared and best-supported to deliver optimum care."
That care comes in many forms as MHNs fulfil roles as nurses, psychotherapists, counsellors and natural therapists in settings that include schools, hospitals, workplaces, aged care and the NDIS. Professor Hurley says it is a vocation that requires both practicality and a high tolerance of the unpredictable and abstract. Furthermore, mental health disorders are highly individual, and understanding them demands empathy and emotional intelligence.
With more than four decades of clinical experience and leadership, Professor Hurley is internationally regarded as a mental health practitioner, nursing educator and researcher. Based in the Faculty of Health at Southern Cross University's Coffs Harbour campus, he is Vice-President of the influential Australian College of Mental Health Nurses, and he also maintains a long-running clinic through Headspace.
His comments come amid an escalating mental health crisis in Australia and a sector scrambling for solutions. If a global pandemic, bushfires and floods in close succession were not enough to exacerbate mental health issues in society, the soaring cost of living is adding even more pressure and pain.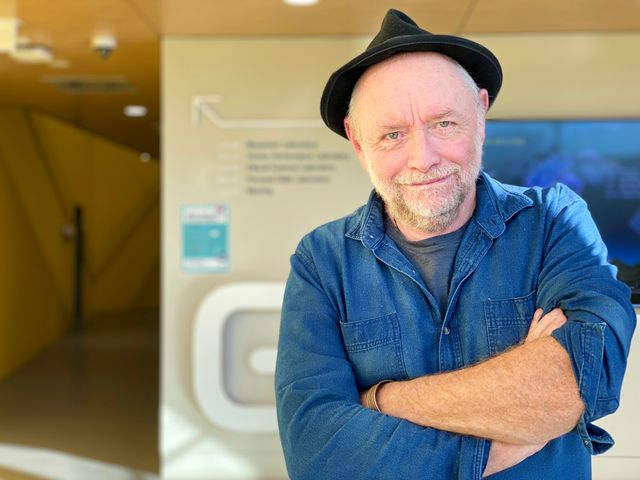 In the region linking the Coffs Coast and Northern Rivers of NSW, the situation is particularly dire.
"To give an indication of need, we run the risk of a shortfall of 20,000 mental health nurses nationally by 2030," said Professor Hurley. "That is an extraordinary prospect. There was already an unmet need for mental health services before the pandemic and that situation worsens the further you live from the city.
"It also explains why, in the mental health sector generally, the questions being asked by people I meet are about the workforce, followed by the workforce, followed by the workforce.
"Everyone is scratching their heads as to where the next workforce in mental health is coming from, and how will it will be supported and sustained."
Education is part of the solution and finds Southern Cross University well-placed as one of the more highly regarded universities for mental health nursing.
"Mental health nursing has tended to sit at the edges of nurse training and education," said Professor Hurley. "Southern Cross University is seeking to change that." Undergraduate units and a postgraduate suite of courses in Mental Health Nursing give students access to academics with strong industry experience and professional qualifications.
Professor Hurley has a particular interest in youth mental health, with the Coffs region reporting some of the highest rates of prescription for psychotropic medications for children in Australia. Rates of self-harm, suicide and psychiatric admissions are also well above the NSW average. You need not look far for some of the causes.
"If you are a 10-year-old child in our region, life has been defined by drought, floods, fires, the pandemic and now the cost of living crisis," he said. "Social isolation and economic deprivation arise from all of these and that is a parlous situation from a mental health perspective.
"Meanwhile, 75 per cent of all mental illness emerges in adolescence and half of Australian children with mental illness cannot access services. On top of that, the Coffs region is experiencing rapid development and population growth, one upshot of which is even greater demand for mental health services."
Such findings place the sector in sharp focus. If only solutions were also in plain view.
Professor Hurley says a radical rethink of mental health services is required.
He advocates a 'four Rs' approach to boosting mental health nursing numbers – recruitment, remuneration, recognition and retention – housed within a healthcare model that is fit for today's priorities and those of tomorrow.
"In the end, any new model of training for mental health nursing must consider carers, consumers and educators," he said. "At Southern Cross University, our program is designed so graduates have agency within the system and they are motivated to remain in the industry and carry it forward."
If this article has raised any issues for you, please consider contacting the Lifeline chatline or phone: 131114.
Learn more about the University's comprehensive courses in mental health nursing:
Graduate Certificate in Mental Health Nursing
Graduate Diploma of Mental Health Nursing
Master of Mental Health Nursing
---