Excitement and pride are building for 230 Southern Cross University graduands, who are getting ready to cross the stage at the Melbourne Town Hall on Friday, 1 September.
One of the largest graduating cohorts at the ceremony will be 53 students from The Hotel School – the University's unique partnership with global hotel investment group Mulpha Australia.
Among them is Sevag Keroghlian, the newly appointed Head of Campus at the Melbourne Hotel School, who will graduate with a Master of Business in Global Hotel Leadership.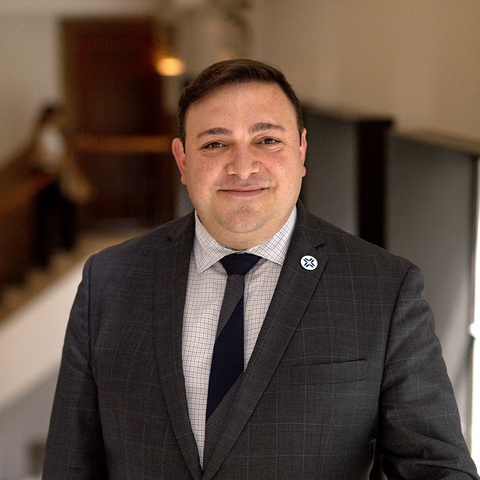 Armenian-born Sevag moved to Australia at the age of 22, bringing with him a deeply ingrained cultural appreciation of food, socialising and tradition. Since then, he has accumulated decades of experience in the hotel industry, progressing from his first roles as a housekeeping attendant to front office teams and then leadership roles in some of Australia and New Zealand's best hotels.
When COVID hit in 2020 and the hospitality industry ground to an abrupt halt, Sevag took the opportunity to focus on study and undertook his Masters degree through the Melbourne Hotel School.
Not only did he finish his studies with distinction, he became an important member of The Hotel School staff, appointed as the Head of the Melbourne campus and Student Engagement.
"I am very passionate about hospitality and travel and I find great joy in working with and sharing my passion with students," Sevag said. "When you work in hotels you take care of people for a night or two, but at The Hotel School we have the pleasure of taking care of students for up to three years. It's wonderful to pass on my knowledge, motivating and nurturing the next generation of hoteliers."
Also graduating on Friday is 83-year-old PhD candidate Diana Doust, with a thesis investigating the approach of pre-service teachers to numeracy. Diana will add PhD to a long list of letters after her name that include a BA, MEd, and ATCL, A.Mus.A and LTCL, reflecting her diverse qualifications in teaching and music.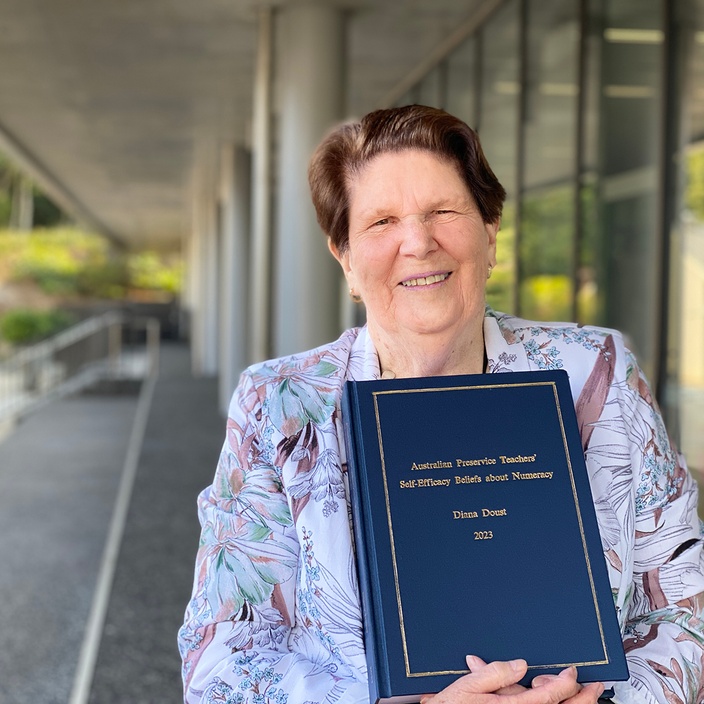 "I am the original lifelong learner," Diana said.
After graduating with a teaching qualification in 1959, she taught at Smith's Hill Girls' High School but was forced to give up her teaching position when she married a Methodist minister.
It was a familiar experience for many women at the time. Until 1966, married women were not permitted to work in the public service in Australia, and were excluded from many other sectors unless they remained unmarried, or disguised their marital status.
Diana's passion for learning however was irrepressible, and she pursued Bachelor and Masters studies, eventually resuming teaching at Lismore High School many years later. She also travelled the world, visiting every continent and remote places like the Galapagos Islands, even taking a dip in the Arctic and the Antarctic.
"My advice to all students is work hard, enjoy our world – but if you fail, try again and again and you will achieve!" she said.
Occasional speaker for the Melbourne ceremony will be Professor Mike Ewing, Dean of Business, Law and Arts at Southern Cross University.
The Melbourne ceremony will be livestreamed on Facebook.
---