View all news
Southern Cross University celebrates first Gold Coast graduation of 2023
More than 450 graduands will cross the stage this week at Southern Cross University's first Gold Coast ceremony for the year. Two graduands – Tracey Schofield and Lily Kiriyama – share their success following years of hard work.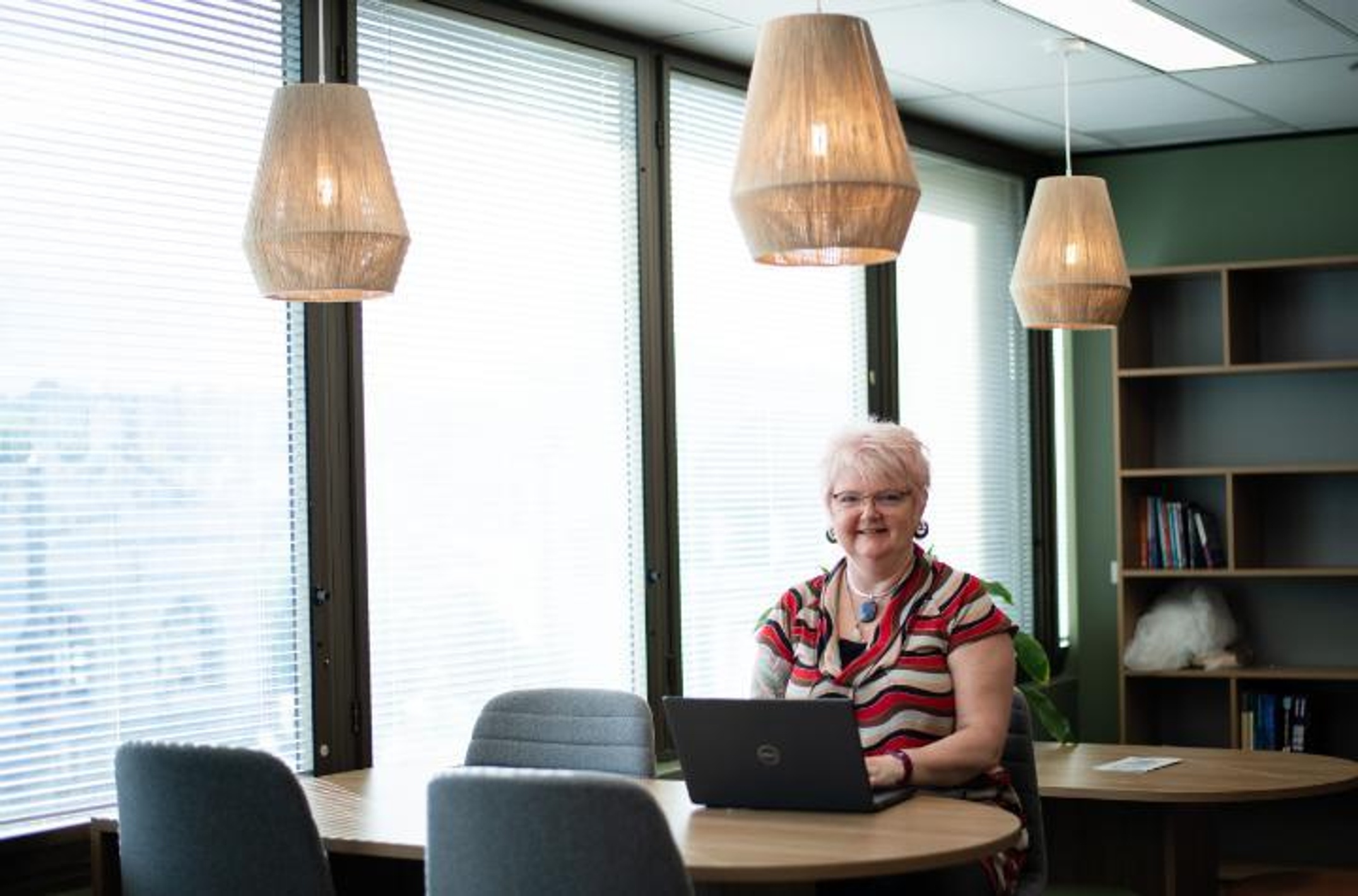 Gold Coast IT grad scores dream gig
Southern Cross University IT graduand Tracey Schofield remembers replacing the ink and paper of manual typewriters in her first job.
Now, more than three decades later, this tech-savvy mum will graduate from Southern Cross University and walk into a local council tech role as part of a newly-established team.
Tracey said it was an honour being asked to be the graduate speaker at Southern Cross University's upcoming Gold Coast graduation ceremony on Wednesday 5 April, with her children and husband there to cheer her on.
She'll graduate from the Bachelor of Information Technology with a GPA of 6.5, with a perfect 7 score in numerous subjects.
"When I finished school I never thought I would be smart enough to study at University," Tracey said.
"I went to secretarial college to learn typewriting and shorthand and I have worked as a legal assistant, executive assistant, ICT Officer and most recently as ICT Systems Analyst of a not-for-profit.
"I always kept on top of learning how to use all the new technology to not fall behind – from when I was using five shades of coloured paper and white-out in typewriters back in the 1980s, to showing a bit of knowledge in how to fix tech issues and becoming the 'accidental' IT person at the not-for-profit.
"I decided to study a Diploma part-time at TAFE, which then gave me direct access into the Bachelor of Information Technology at Southern Cross, so with encouragement of my boss I decided to study at University and haven't looked back. I realised with some life experience that I could retain knowledge and soak up new knowledge as well.
"I was 46 years old when I started my degree, and now after nine years, alongside working fulltime and raising two kids, I'm really proud to be graduating.
"The lecturers were so helpful and supportive, and we had such a beautiful campus and great facilities – it was amazing."
Tracey's study major was in Digital Interaction and User Experience. She finished wrapping up her degree in the same month her youngest child finished Year 12.
"I'm excited for my daughter to start her own university journey. I'm actually going to miss studying, but really excited to work in such a dynamic space in User Experience and Communications at Brisbane City Council which is rapidly changing and improving."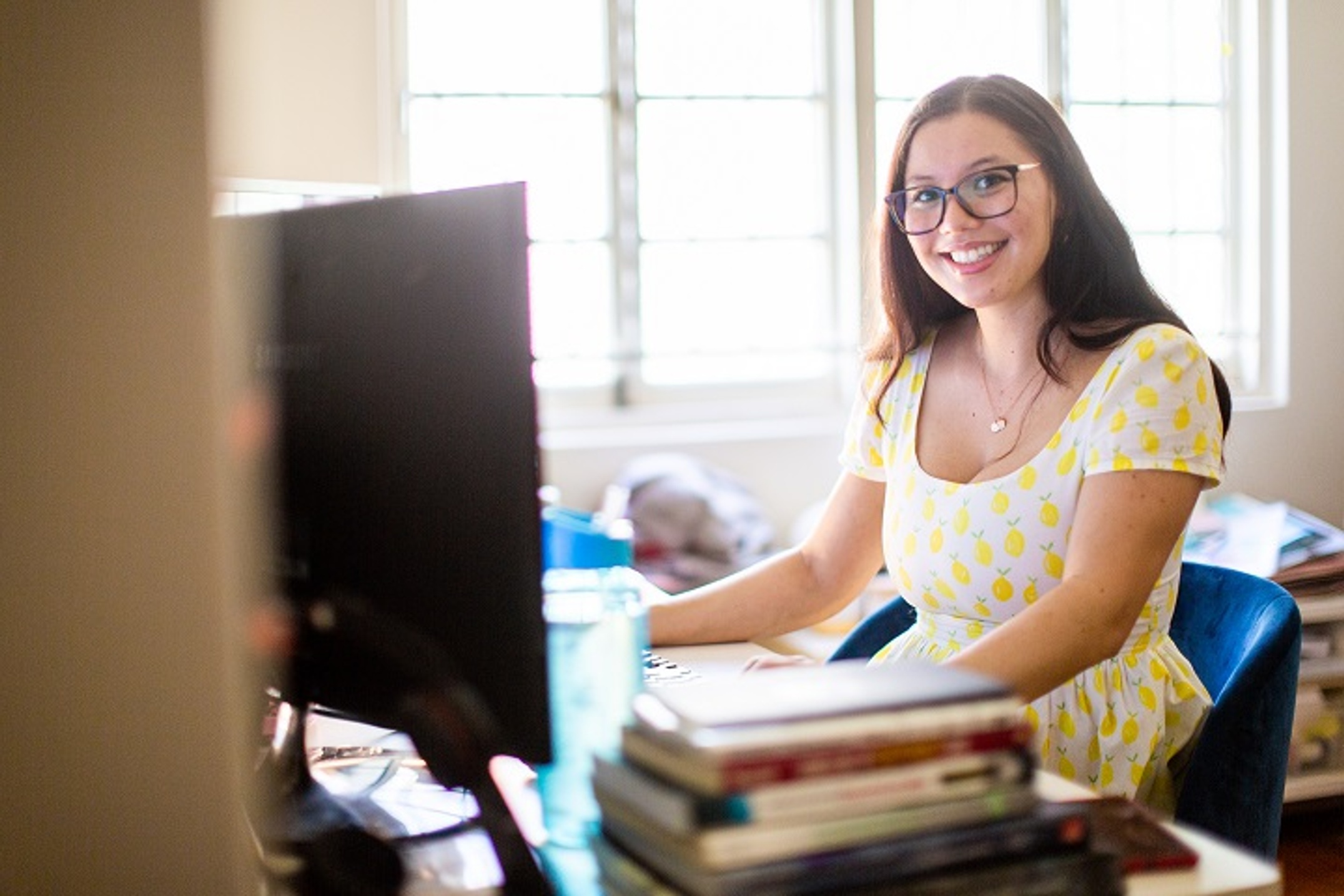 Psychology grad part of an expanding cohort of online students
For Psychology Honours graduand Lily Kiriyama, receiving her testamur is a milestone achievement towards achieving registration and working in clinical psychology.
Lily completed her final Honours subject in 2022 and, as a provisional psychologist, she is already pursing her next endeavour – the Master of Professional Psychology though Southern Cross.
"I've always wanted to help people find their inner strength and work towards their goals," she said.
"I studied my undergraduate at a different university, then got into Honours at Southern Cross and there's such a difference, it's just such a vibrant university.
"Everyone is so caring, it's really interactive, and there's not much of a difference between student and teacher, it's as though we are all peers."
For Lily, helping others is part of who she is – whether that's volunteering as a Lifeline crisis supporter or tutoring her friends' kids.
"Before Covid lockdowns I was volunteering with [homeless charity] Rosies, helping those who were homeless, chatting and connecting with them, but then that became difficult with the restrictions. So instead I became a volunteer with St John's Ambulance Queensland, making weekly friendship calls as part of their telephone community service," she said.
"I absolutely love it. It's now become a part of my weekly routine. One lady I have connected with is in her 90s and we've been chatting for two years every week and quite honestly, I get as much out of it as she does. It's really nice to have a friendly chat over the phone."
Lily's Honours thesis, 'Investigating the acceptability of visible tattoos on doctors and nurses' investigated whether there was a disparity between people's perception of male and female health workers with tattoos, as previous research had suggested.
"What we found is that there was no difference in the acceptance of doctors or nurses (male or female) with or without tattoos, which is very exciting research – the kind where a non-significant result is a good thing," Lily said.
"We think the stigma of tattoos may have declined towards people working in the health sector, the inference being that employers might reconsider their guidelines around the covering up of tattoos – especially if this support of people's self-expression strengthens their professional identity, and as long as patient satisfaction measures are maintained.
"My supervisor Associate Professor Sally Sargeant and I are looking to publish this research which adds to that literature of it being a non-issue at this time, and is perhaps even a starting point of other studies to look into other professions.
"It feels good to be able to publish such a positive outcome, and I'm really proud to be graduating after so much hard work."
As a Brisbane local, Lily is part of a growing cohort of students from capital cities studying online with Southern Cross.
Tracey and Lily are among 466 graduands who will receive their testamurs at Southern Cross University's Gold Coast graduation ceremony at on Wednesday 5 April 2023, in front of family and friends at the Gold Coast Convention and Exhibition Centre.
Executive Director of Women in Business Australia Ms Karen Phillips will give the occasional address at the morning graduation ceremony, while Chief Executive Officer of WWF-Australia Mr Dermot O'Gorman – a Southern Cross University science graduate – will address the afternoon ceremony.
---