When Alan Chu walks onto the graduation dais, it signifies stepping into a new career in Hotel Leadership at Sydney's newest luxury accommodation, Capella.
Like many others, when the pandemic interrupted Alan's career in government relations in 2020, he decided to take the plunge and follow his passion instead: people.
"For me I love working with people, hearing their stories, engaging with guests and creating magical experiences for them. And I thought 'if I'm going to work in a hotel I want to fully immerse myself and study Hotel Management'," Alan said.
Alan studied the Master of Business in Global Hotel Leadership through Southern Cross University's partnership with The Hotel School Sydney, immersing himself in work experience and learning from industry professionals.
Last week Alan started his new fulltime role in the pre-opening stage of Capella Sydney as the Hotel's Culturist, a role that requires a vast and intricate knowledge of Sydney and its surrounds, including the best bars and restaurants, theatre, culture, history and detail of more than a thousand works of art within the new hotel.
This most-talked about luxury opening on March 15 is the first Australian property in the Capella Hotels and Resorts portfolio, set in a beautifully reimagined historic sandstone building in Circular Quay.
"Hotel Culturist is a really diverse and interesting role, and is so much hard work as well, learning as much as I can and looking forward to having our first guests arrive," he said.
"At age 43 it's been a different educational path and a big leap to make the career change, but I'm really glad I made the choice. At The Hotel School I was taught by people who were not only extremely passionate about the industry, but who are also willing to help students develop to their best potential."
Alan is one of 140 graduands who will receive their testamurs at Southern Cross University's Sydney graduation ceremony on Friday 24 February. Among them are students from the University's Sydney branch campus, partner institution The Hotel School Sydney, those who studied at a main campus at Gold Coast, Lismore and Coffs Harbour who have since moved to Sydney and, in a growing trend, online students from regional NSW or within the Sydney metropolis.
Musicians, IT and business specialists, hoteliers, graduate lawyers, midwives, health workers, scientists, engineers, regenerative agriculturists, teachers, those who have studied Indigenous Knowledge, and many others will graduate in front of family and friends at the Sydney International Convention Centre.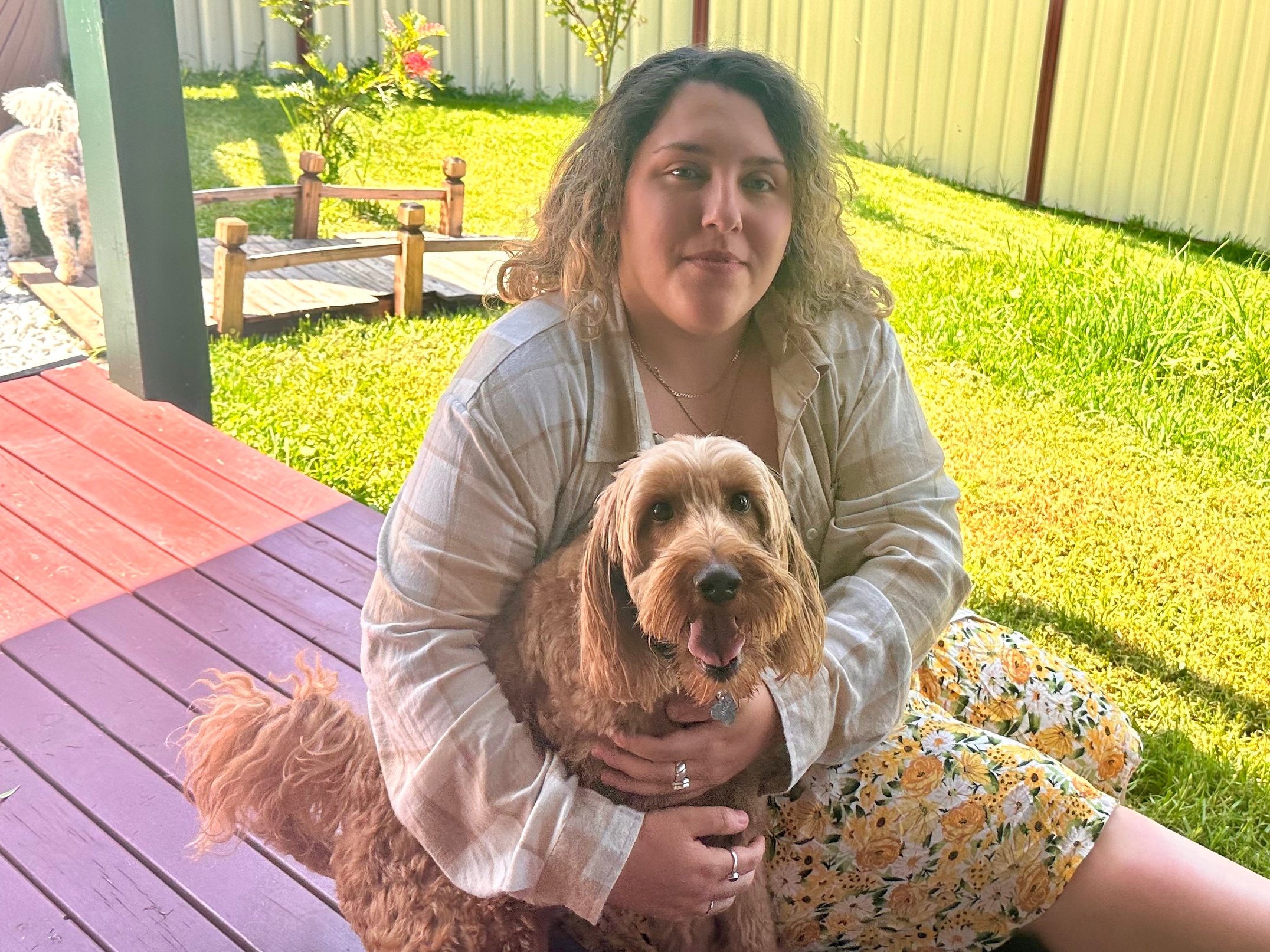 Blue Mountains local Madeline Stevenson studied the Bachelor of Psychological Science online through Southern Cross University and all her family will attend her Sydney graduation this Friday to celebrate the milestone achievement.
"My mum originally studied her law degree through Southern Cross many years ago, so when I was looking for an online university to study psychology I applied through them as well and it's been a really good experience with teachers who are very supportive, flexible and student services staff who are always more than willing to help," Madeline said.
Madeline initially studied a Diploma of Health through Southern Cross, which was then fully credited towards the Bachelor of Psychological Science, and now she is embarking on graduate entry to study law also fully online through the University.
"For me, our closest university campus is more than an hour and a half away, and I really wanted the opportunity to stay at home with my family and dogs and work in my mum's law firm while studying – she's inspired me now to pursue law and I want to use the skills I've learned to work in mediation and conflict resolution," said Madeline.
Nick Burton Taylor AM, Southern Cross University's former Chancellor who is director of multiple farming companies, an education philanthropist for rural students and an Honorary Doctor of the University, will deliver the occasional address.
"Both Alan and Madeline, like all of those graduating this week, have shown the worth of continuing education during their lifetime," Mr Burton Taylor said.
"The stories of all these students are inspiring at so many levels. As new graduates they have proved their ability to confront and overcome the hurdles to succeed in their careers.
"In preparation for my address, I have had cause to reflect on the common themes through my life that have added real value to both myself and those around me. I think the key is to be prepared to engage in activities beyond your formal career and employment, and that will broaden your view of the world, and hopefully have a philanthropic benefit to others."
---