A lucrative scholarship, along with strong support to study and work, are key elements of a Queensland Government program being offered to new Master of Teaching students at Southern Cross University.
The Queensland Government's Turn to Teaching Internship Program (TTT Program) is designed to attract people with an existing undergraduate qualification to teaching in the Sunshine State.
Students will be supported during two years of study and – once graduated – have a guaranteed job at a Queensland state school in an in-demand subject area or location.
Acting Associate Dean of Education at Southern Cross University, Associate Professor Louise Phillips, said it was an opportunity for people to have a profoundly positive impact on the lives of young Queenslanders.
"Those with an undergraduate degree in a field other than teaching can choose to study either the Master of Teaching (Secondary) or Master of Teaching (Primary), and receive a $20,000 (pre-tax) scholarship in four lump sums towards their first year of teacher education – which can be studied online or on-campus," Professor Phillips said.
"In the second year, students will gain real-world classroom experience with a 50 per cent teaching load internship (25 hours a fortnight) paid at a full-time rate, to allow time for study and course work, yet with all the benefits of a full-time teacher.
"These provisional teachers will receive mentoring, support, and access to a Community of Practice to share experiences, and will also receive one-year credit of minimum service commitment within the Turn to Teaching Program."
Priority subject areas under the program include the secondary subjects of English, Mathematics, Science, Technologies, Languages, as well as in-demand subjects in Special Education settings and non-metro locations.
Professor Phillips said those with degrees from other countries are also encouraged to apply, noting students may be required to complete an International English Language Testing System (IELTS) test or complete an English Bridging Course to be eligible for enrolment in an Initial Teacher Education Program.­­
The TTT program is open to Australian citizens and permanent residents.
Applications for the Queensland Government Turn to Teaching Internship close 24 September. Apply here. On your application, note that you have applied or received an offer of enrolment in the Master of Teaching (Primary or Secondary) at Southern Cross.
Frequently Asked Questions about the TTT program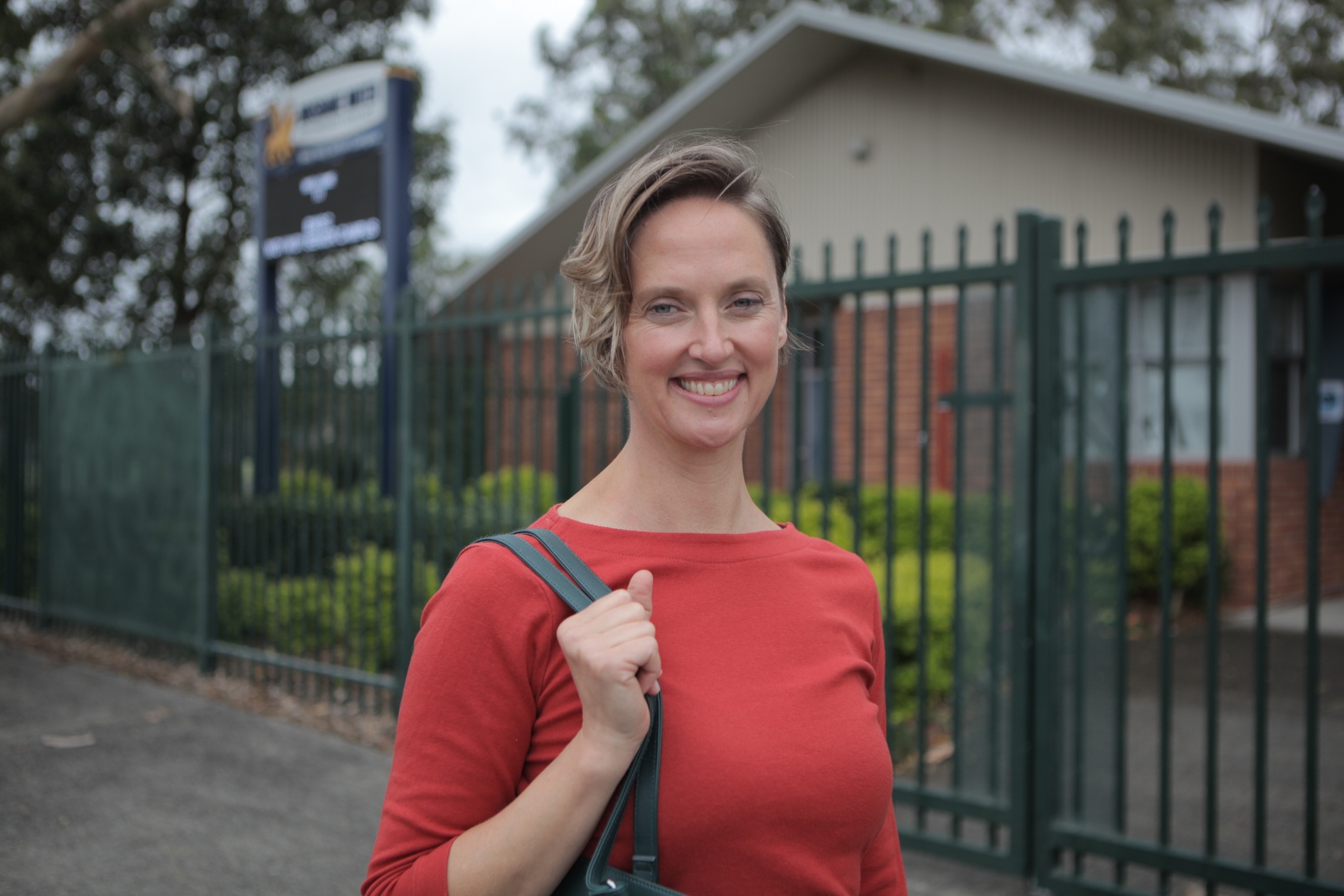 My name's Kylie. I'm studying the Master of Teaching at Southern Cross University. I'm a single mum. I work full time. I needed to have a course where I could, uh, work in with, with my life. After being a designer for 20 years, people were starting to ask me to teach them programs and art and I didn't quite feel ready to do that.
I started to talk to a few different teachers and you know, what sort of courses they did and I contacted Southern Cross University and I had a really flexible course that I could take. I chose this course because I was able to do it, uh, full-time and part-time if I needed to. Yeah, I'm really looking forward to becoming a teacher.
I particularly like the idea of being able to pass on some of the knowledge that I've learned in my career to these students. We've explored so many different aspects of it, and we've had some excellent professional experience as well. I found all the lecturers really inspiring. They really helped me whenever I needed any kind of support.
They were always there to reach out and very available. After I moved away, the online course was perfect for me. All the course materials, all the classes have all been online, so Southern Cross is quite accessible like that.
Kylie McCaffrey already had one career under her belt when she began the Master of Teaching (Secondary) at Southern Cross University in 2020. She completed her degree last year as one of the top-performing students in her cohort and was recognised in the 2022 Dean's Honour List.
"I was a designer for 20 years before the idea of teaching came up. I studied online and the course fit really well into my life with my work and family commitments. Studying gave me things I was not anticipating and ways of thinking that can be applied in many different settings, in addition to teaching skills. I'm looking forward to that process of passing on knowledge," she said.
---