In conjunction with the Serving Country exhibition, NAIDOC celebrations this year will include the launch of a series of short videos from Gnibi Elders Council members, Uncle Gary Williams, Aunty Chris Kelly, Uncle Allan Phillips, Uncle Rob Bryant, Uncle Herb Roberts, Babani Robyne Bancroft, Uncle Des Williams, Aunty Sue Follent and Aunty Ruth Green, sharing stories of life, values and education. This year's NAIDOC theme is 'For Our Elders.'
Dean of Gnibi College of Indigenous Australian Peoples, Associate Professor Stuart Barlo, said the exhibition and video series enabled Elders to have their stories heard in a public forum.
"We have an opportunity at the University to not only recognise our Elders but also acknowledge them for their service and recognise the significance of Aboriginal servicemen and women," Associate Professor Barlo said.
"Aboriginal people have served in the military since day one. Even in World War I when it was against the law for an Aboriginal person to serve.
"It's also amazing to hear the significance of every Elder's story and their journey with education. We will have a number of our Elders giving their stories which will help us to really speak to the young people coming through about the importance of education for their future."
Read more about 2023 NAIDOC celebrations.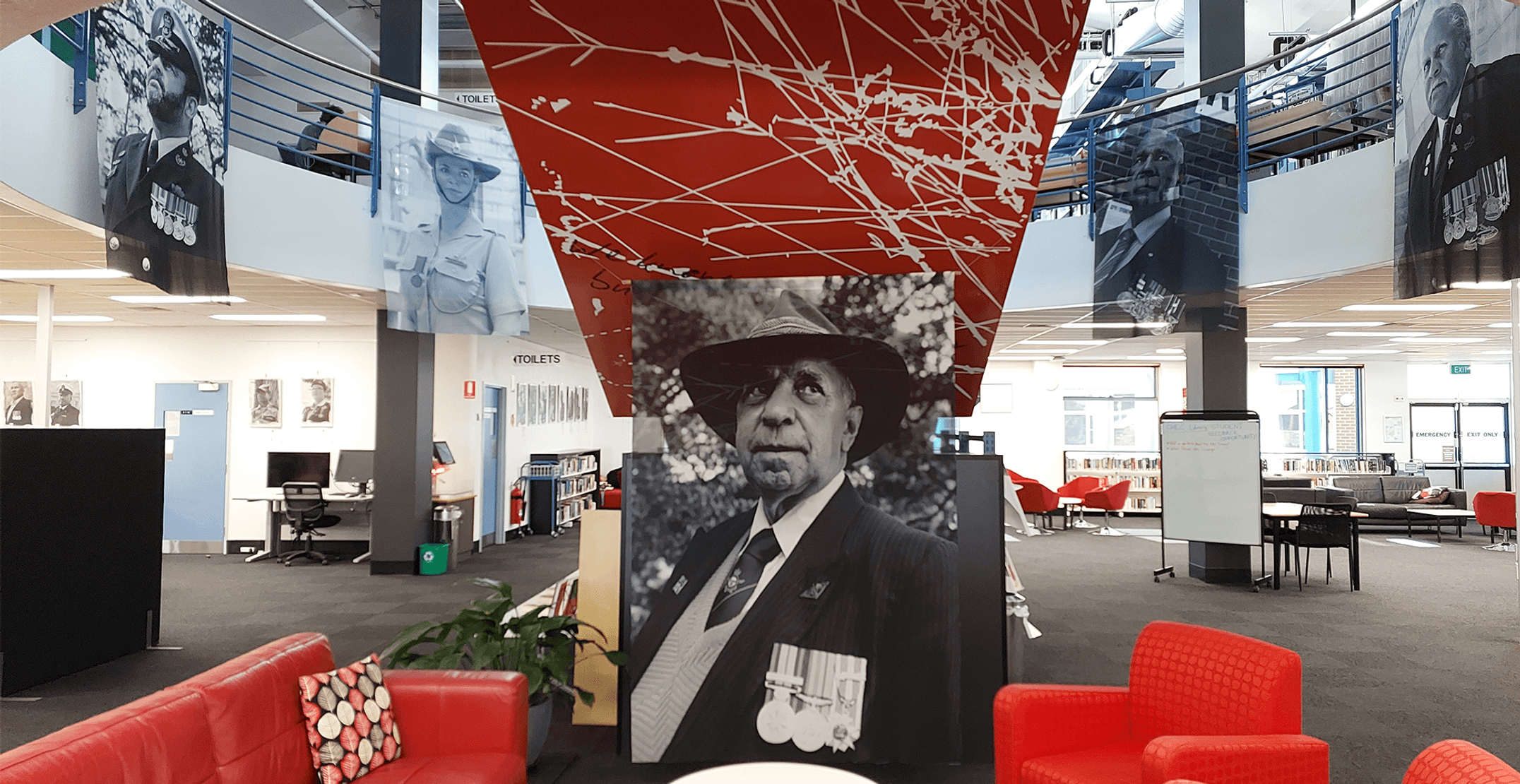 Aunty Sue: I like the way Gnibi has given the elders the opportunity to voice their opinions what they like about what's going on at Gnibi or what but what we don't like about Gnibi yep but at least we've been given a voice.
Aunty Chris: an education is absolutely essential I mean I love to look at my youngest granddaughter now she's only seven and I'd love to see her sitting there with a book reading I mean it just makes your heart get really happy that you know she's loving to read.
Uncle Herb: Journeys as a young child to other communities and involvement with family in in other things, it was all part of my cultural education.
Uncle Gary: Just get in and do it and then talk about it later.
Aunty Ruth: I'm proud to be a part of gonna be and to me the different Elders from different areas.
Uncle Des: I don't want all of that old knowledge to be gone, lost. Change is the real history of the country.
Uncle Allan: If we go down in the morning to to a coffee shop or a walk being educated all the time and that's part of what we were taught in the old days that education wasn't just called education it was a way of life it was a way of connecting to our environment and and living within that environment.
Aunty Robyne: And where I'd like to contribute is getting cultural heritage back to the students and to the adult communities all this wonderful oral history from the elders the Gnibi Elders Southern Cross Elders they've all got a story to tell all of them.
Uncle Rob: Our elders are just too deadly.
---