About
Southern Cross University has a reputation as a collaboration specialist with proven success in connecting and enabling more than 28,000 farmers working collaboratively and delivering innovative solutions through the national farm co-op and collaboration program warmly referred to as Farming Together.
The Regenerative Agriculture Alliance (RAA) which was born out of Farming Together, champions the large-scale adoption of regenerative agriculture to improve Australian landscapes and the resilience of the people they sustain.
Our Southern Cross University resources include:
Focused on genetic and environmental factors. Researching plant genetics, genomics and phytochemistry underpinning selection, cultivation and use.
Pre-eminent laboratory analyses plant-derived materials, essential oils and natural/herbal medicine.
Leader in high-quality analyses with state-of-the-art equipment/facilities. NATA/ASPAC accredited.
Joint initiative between Southern Cross University and NSW Department of Primary Industries.
Produces research addressing issues relating to the resilience of marine ecosystems/resources.
Offers extensive technical and practical experience, and engineering research programs that are making significant impacts both domestically and internationally.
Researches native and plantation forests focussed on sustainably produced wood, environmental services and carbon.
Industry Advisory Group
Leading a growing movement of regenerative change requires collaboration and oversight from industry to ensure relevance and impact.
The Industry Advisory Group (IAG) has been established to give rigorous and responsive guidance to support the achievement of the Alliance objectives. Made up of the thought leaders, change-makers and cutting edge practitioners in the regenerative agriculture space, the IAG meets four times a year to ensure transparent and accountable decision-making that upholds the Alliance's strategic vision.
Bruce Pascoe
"There is only a finite amount of soil and a finite amount of water. If you abuse either you are spending your children's inheritance," says Bruce Pascoe, award-winning author and Indigenous Australian of mixed Bunurong, Yuin and Aboriginal Tasmanian (Palawa) heritage. Bruce Pascoe is well-known for his groundbreaking book Dark Emu, which presents compelling evidence to show how Australian Aboriginal people have had 65,000 years of experience working a system that was regenerative. He explores how we can learn from these methods.
Mr Pascoe is a member of the Regenerative Agricultural Alliance's Industry Advisory Group and has consulted with the Alliance on its strategy and content of the degree.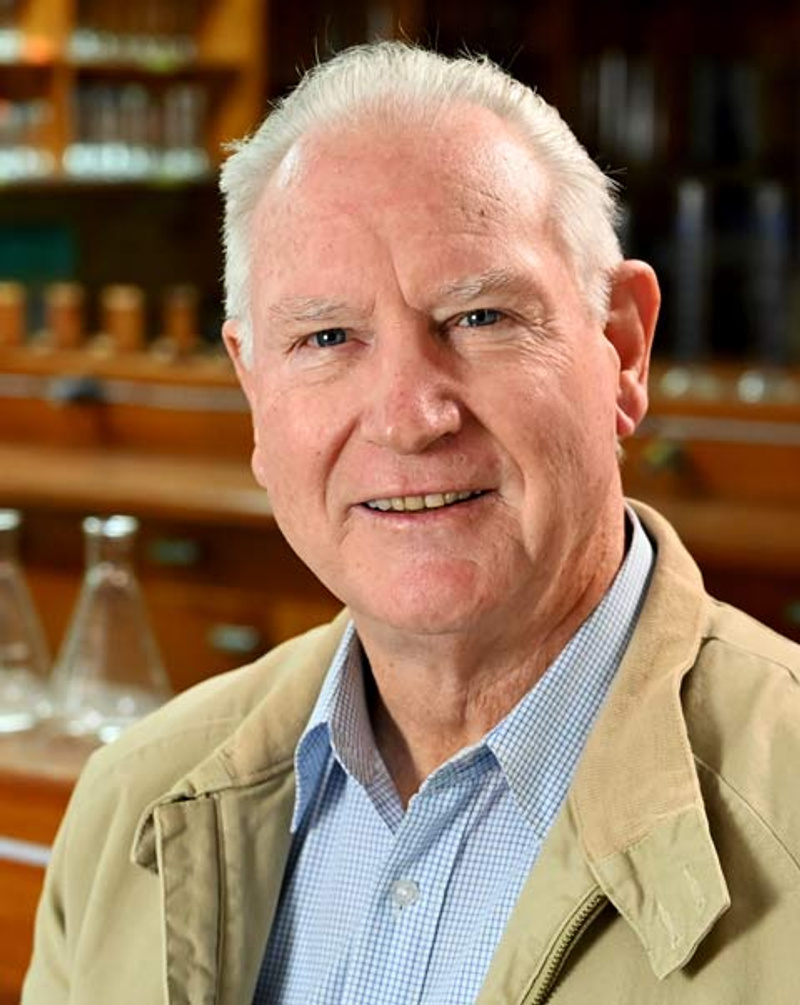 Dr Terry McCosker
Terry McCosker is an internationally acclaimed teacher and has worked in research, extension and property management in both government and private sectors for 45 years. Terry has published over 40 papers and made several world-first discoveries in the fields of bull fertility, ruminant nutrition and pasture ecology. Terry co-founded RSC, which has set the benchmark for capacity building in rural and regional Australia. He is responsible for the introduction of the GrazingforProfit TM School.
One of his greatest lifetime achievements has been to effectively bridge the gap between the contesting paradigms of traditional agriculture and regenerative agriculture. As a member of the Alliance's Industry Advisory Group, he has consulted on the content of the Regenerative Agriculture degree.
Dr Charles Massy
Author and regenerative farming revolutionary, Dr Charles Massy, is a well-known grazier from Cooma in the southern NSW. A man, who through a paradigm shift in a very tough drought, realised the limitations of conventional and industrial farming, has gone on to become a well-respected author and academic.
Charles has authored several books, including Breaking the Sheep's Back and the best-selling Call of the Reed Warbler. Dr Massy, as a member of the Alliance's Industry Advisory Group, has shared his valuable lived experience and research with the Alliance and to the direction of Southern Cross University's world-first degree in regenerative agriculture.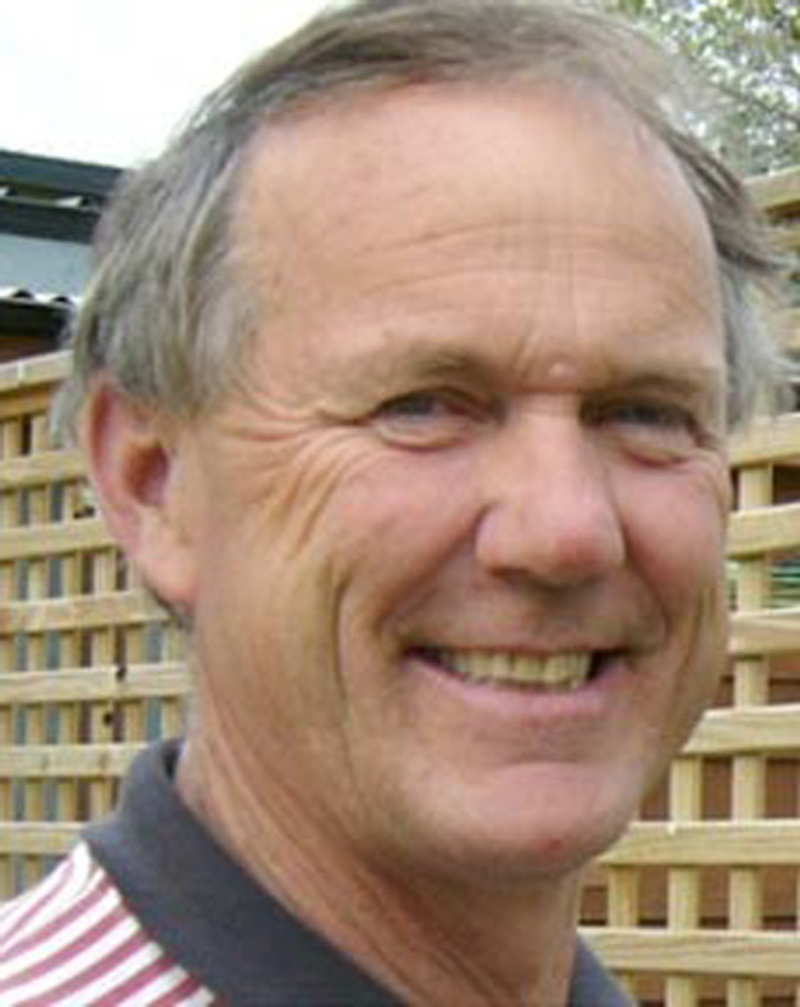 Kerry Cochrane
Kerry Cochrane, President of the Australian Institute of Ecological Agriculture Cooperative, has been instrumental in designing this regenerative agriculture degree.
A passionate educator, Mr Cochrane has paved the way in ecological education and as a thought leader in human ecology. A former rural reporter and course coordinator at Charles Sturt University, Kerry currently teaches into their postgraduate program.
Kerry is passionate about promoting the ecological approach to life as a key strategy in mitigating against climate change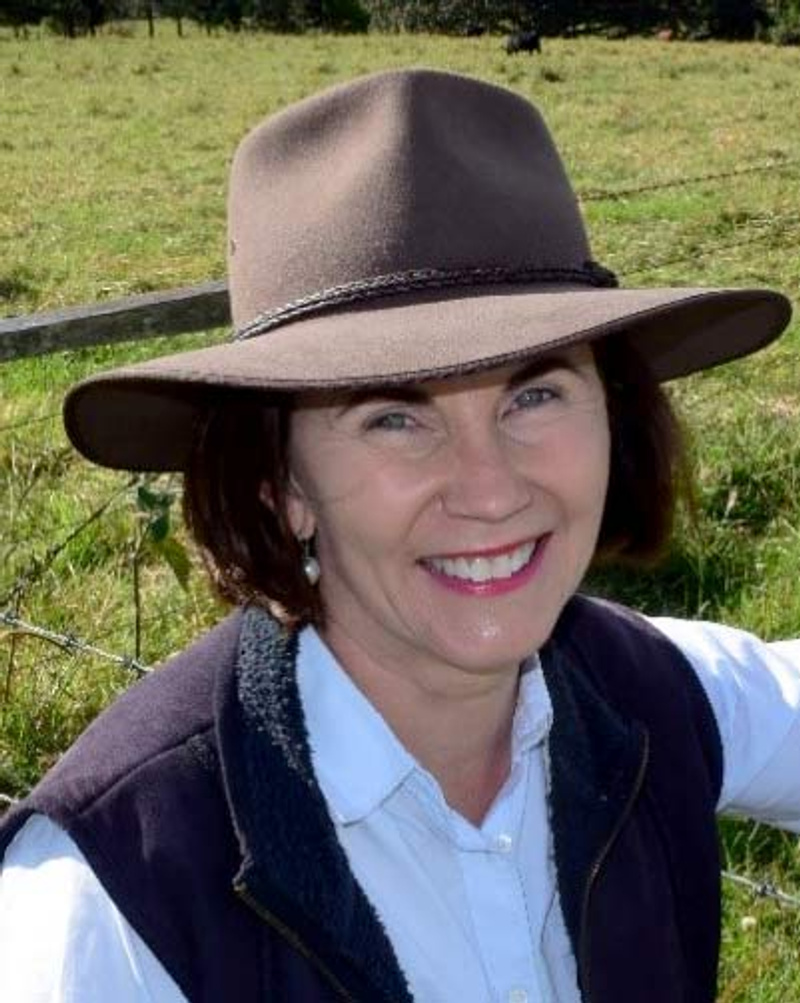 Lorraine Gordon
Lorraine Gordon is the founder of the Regenerative Agriculture Alliance based out of Southern Cross University. As Director of Strategic Projects at Southern Cross University and Associate Director of the University's Centre for Organic Research, Lorraine acts as a conduit between industry and research, delivering sustainable and regenerative agriculture solutions nationally. Lorraine has been instrumental in bringing together leaders in regenerative agriculture to create and champion the development this world-first degree.
Lorraine is a beef cattle trader at Ebor in the New England Tablelands and was awarded the 2018 Rural Community Leader of the Year for Australia and was a 2019 nominee and finalist for Australian of the Year for her work with farmers
Jennifer Lauber Patterson
Jennifer is an experienced Director with a strong track record in Board and advisory roles in Australia and internationally; establishing and advising environmental and social impact businesses.
She is Director of Frontier Impact Group (including Frontier Carbon and Frontier Energy), overseeing the development of innovative commercial business models and financial solutions. She has developed carbon reduction and renewable energy projects across seven countries worldwide in Asia and Africa.
Jennifer is currently a board member of Sustainability Victoria, Chair of the Board of Yarra Energy Foundation and sits of the Advisory Panel for the CPA's Ethics and Governance Programme.
Bruce Maynard
Bruce is a farmer and grazier from the Central West of NSW.  He has been at the forefront of a number of innovations in Australian agriculture including grazing management, 'stress free stockmanship', 'self herding' and the use of forage shrubs in grazing landscapes. 
Most notably, he developed the regenerative agricultural method: 'no kill cropping'. While running the farm with his family, Bruce currently conducts extension projects around Australia on 'no kill cropping', 'self herding' and grazing management.
Bruce is well as a sought-after speaker, educator, agricultural consultant, and author.
Mike McCosker
Mike McCosker is a farmer from Inverell NSW with a committed belief in the powers of regenerative agriculture
He has a rich experience in carbon farming, soil health, and regenerative agriculture with 25 years consulting experience and 30 years farming experience.
Mike's primary focus is biological and clean nutrient-dense food production, and in partnership with his wife Helen, is co-founder of National Regenerative Agriculture Day and the charity Carbon8, a subscription-based platform that supports farmers to increase their soil carbon from the lows of 1% up to a target of 8%. 
Verity Morgan-Schmidt
Verity works for Farmers for Climate Action – an alliance of farmers and leaders in agriculture calling for stronger government policies and immediate action on climate change.
The daughter of a Western Australian farmer and holding degrees in sustainable development, politics and global studies, Verity has long been a passionate defender of agricultural interests in the political arena. She managed the Western Australian Farmers Federation's response to the introduction of $1 milk and the live exports ban – ensuring that the voices of farmers and rural communities were heard.
Col Seis
Colin Seis is an Australian farmer who owns a 2000-acre farm "Winona" on the central slopes of NSW Australia.
He is the pioneer – developer of 'pasture cropping' which is a perennial cover cropping method of sowing cereal crops directly into perennial pastures. It combines grazing animals and multi-species crops into a single land use method where each one benefits the other economically, environmentally and ecologically.
His journey from conventional agriculture to a more regenerative system begin in 1979 when his then conventional farm was literally burnt to the ground, forcing them to start completely over.
Our Vision
Improve the holistic health and wellbeing of Australian landscapes, farmers and communities.
Mission
Make regenerative agriculture standard practice throughout Australia through:Research, Education and CollaborationWe do work that ensures we are Australia's most trusted source of knowledge and resources for Regenerative Agriculture including;

Leading cutting edge research
Enabling change through education
Empowering farmers through collaboration
Values
HEALTH & WELLBEING, COLLABORATION, IMPACT, INTEGRITY, RESPECT, QUALITY

Health and wellbeing; of our land and its caretakers. We are devoted to ecological, social and economic health outcomes.

Collaboration; work together to solve problems. Providing access to education and sharing knowledge that builds capacity.

Impact; taking purposeful action to research, improve, build and evolve systems that ensure the health of our nation.

Integrity; staying true to our vision, mission and values. Investing in honest, transparent processes and maintaining consistency in the quality of our operations.

Respect; Commit to open conversations with consideration of shared and individual history. Inclusive of all interest groups.

Quality; results for the environment, productivity and people.