Getting ready to study in the Southern Cross Model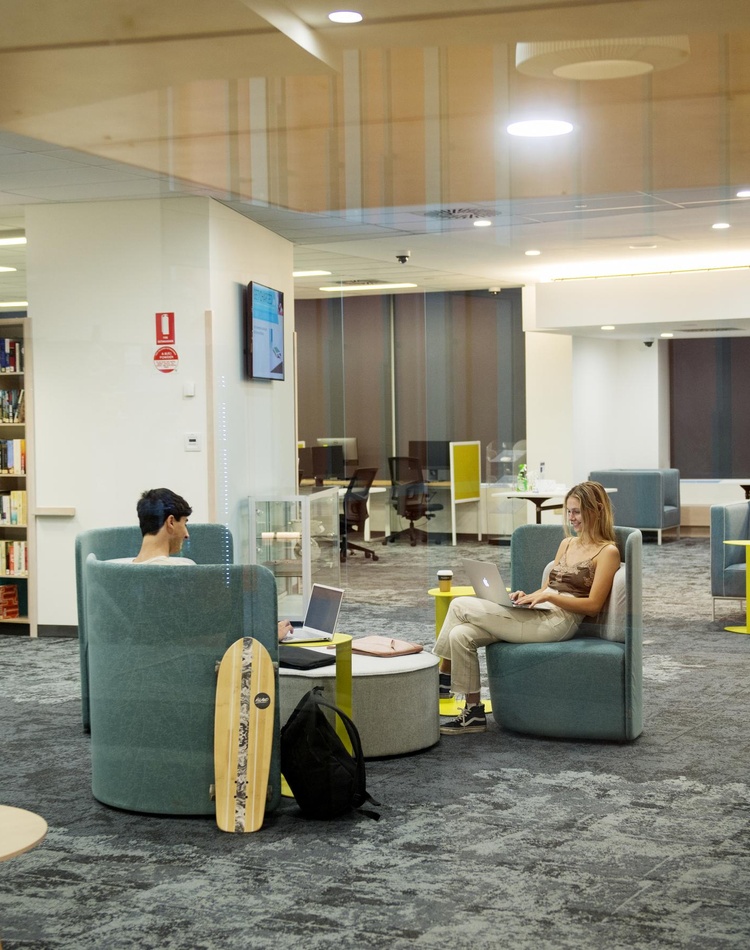 Five tips to get you started
Getting ready to study a course in the Southern Cross Model? Congratulations!
Students studying in the Southern Cross Model are already getting higher grades and enjoying their studies more. Here are our top five tips and a checklist of things you can do to get started and get the most out of your studies!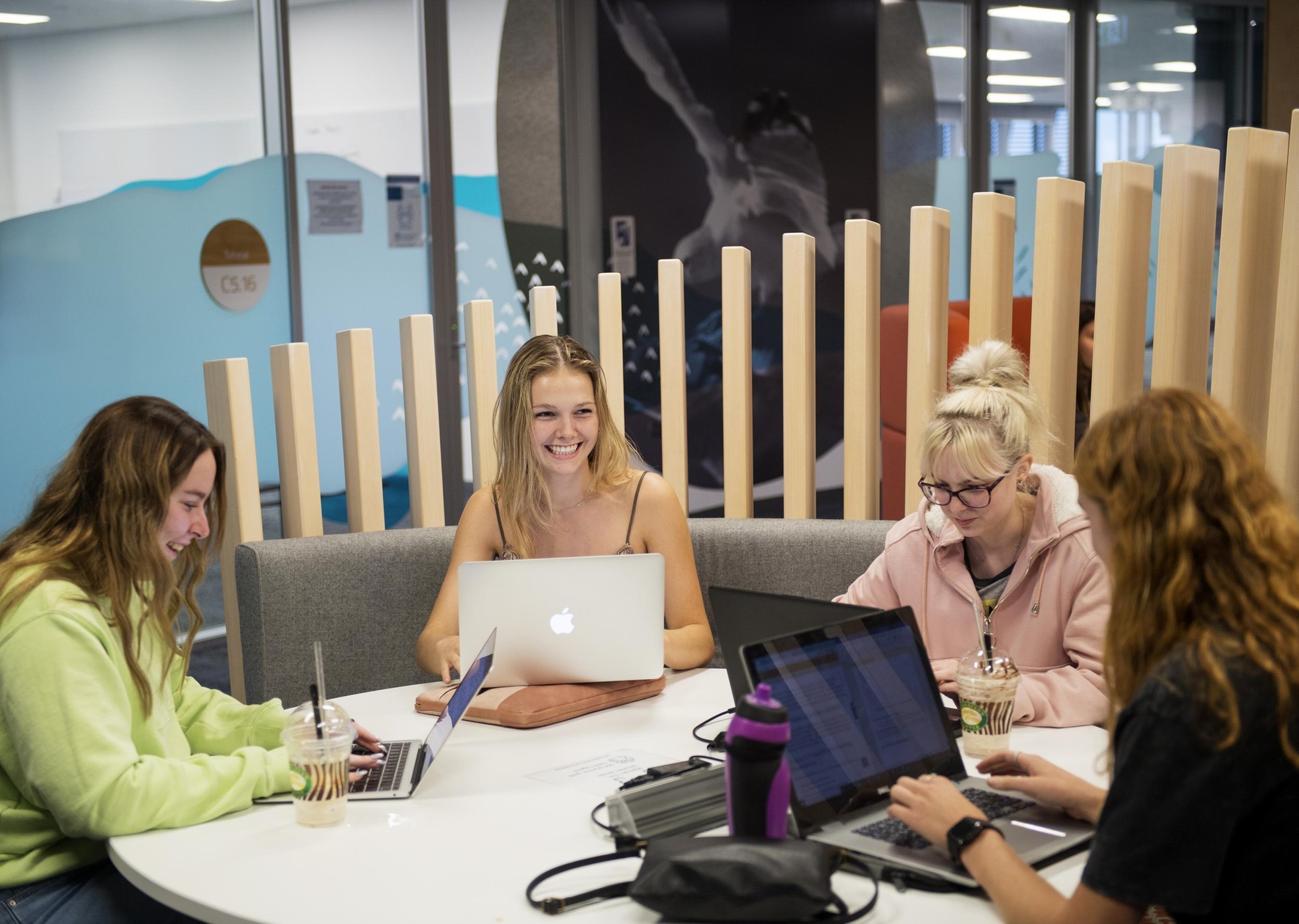 1. Be ready for a new way of learning
Become familiar with the way the Model works
The academic year is divided into six terms. Each term is six weeks long and at the end of the term, you get a break to recharge. You'll study one or two units per term.
Most full-time students will study eight units over four terms. Each week, you'll work through one online module per unit. You'll get instant feedback throughout the modules to help you check you are on track.
You'll also attend 3 hours of scheduled live classes each week – this will usually include a one-hour online workshop and two-hour tutorial.
All up, we recommend you plan to spend up to 20-25 hours of study time per week for each unit, which includes your class time. In most units you'll only have two or three assessments that build on what you've been learning. And because you only study one or two units at a time, you will only have one or two assignments at a time.
Know what to expect from active learning
The Southern Cross Model is based on the concept that you are an active participant in the process of learning.
The best thing about learning this way is that you don't just read or listen. The activities relate to the same skills and knowledge needed in your future profession or that you will need to progress further at university. They are carefully sequenced to guide you through the development of your skills and knowledge but you're in the driving seat, making your learning active – and more interesting – regardless of whether you are studying online or on-campus. You'll also be given the opportunity to jointly solve real-world problems or questions.
Enrol in all your units for the year
It's a really good idea to enrol in all the units you plan to study at the start of the year to avoid problems with course progression. Check the course structure on your course page to see which ones you need to enrol in.
In each unit there are two forms of study: the online modules, which you work through at your own pace, and classroom learning. Some classes require you to register – you can check if you need to do this via the published timetable.
2. Plan your six weeks
Start planning straight away before the start of your first term
It's really important to get organised before the start of your six-week term. Get straight into it. Here's an example of how to prepare:
Download a Term and Weekly Planner
Download a Term and Weekly Planner from the Learning Zone if you don't already have one.
Map out your weekly schedule
Put in class times for the units you're studying, work hours and all the other things you do each week. Add your study times and assignment prep time.
Read the Unit Overview in the Orientation Module
After you've mapped out your weekly schedule, start preparing for the term. Login to your units and go straight to the Unit Orientation Module (sometimes called the Unit Introduction) and the Unit Overview to read the unit expectations, learning outcomes and assessments. Don't skip this part – it's important to know what to expect but also what is expected of you.
Map out your assessments on the Term Planner
Map out your assessments on a Term Planner for each unit and keep this next to your Weekly Planner This makes it easy to see when you need to start preparing and when you need to submit each assessment.
3. Get ready for your first week
Do the Unit Orientation Module
Once you've got your schedule mapped out, it's time to get started on the first online module and prepare for the first class. Your Unit Orientation Module will usually set out a recommended pattern to complete your online modules in relation to your tutorials and workshops. The pattern might be different for every unit. Make sure you complete any activities in the online module before class to get the most out of it.
Make notes if you have any questions
If you're struggling with anything in the online module, make a note and ask the tutor in class or via the discussion board. It's a good idea to also look over your assessments before the first class and note any questions you want to ask.
4: Ask for help when you need it
Check out all the support services available to you
Sometimes you might need extra support – and that's ok! Maybe you've never written an essay before, or need help referencing, or maybe there are things happening in your personal life that are affecting your studies.
Whatever support you need, Southern Cross Uni's got you covered, regardless of whether you're studying online or on-campus. The University website has links to support services you might find useful such as the FYI module, The Learning Zone, the Library, Student Counsellors, Access and Inclusion team, and Student Associations, or if you want to talk about your studies with another student, you can connect with a PAL or a Student Mentor There's heaps of support out there, just for you, so don't be afraid to use it!
5: Find your tribe
To get the most out of your studies in the Southern Cross Model participate in all the classes and activities. Ask lots of questions! In fact, your tutors WANT you to ask. That's what studying at university is all about – questioning and examining the world around us. Remember, your tutors and support staff are here to guide you through your learning journey. If you need more information, it's definitely worth speaking up!
Join in all the class activities
Working together in groups can be fun and is often required in class and some assessments. The best way to get to know your classmates is to join in all the class activities. Don't be afraid to ask questions or share your ideas and thoughts in class or on the Discussion Board.
Listen to what others have to say
Most importantly, listen to what others have to say. It won't take long to find like-minded people if you put yourself out there. You don't have to be on-campus to have a study group though. There are plenty of study groups that connect online.
Join a Student Association, club or society
Another great way to meet people is to join a Student Association – they'll keep you up to date with events and social activities. Or if you want to join a sporting team or a club or society, you can do this through UniLife. If you're feeling really brave, you could become a volunteer – there are lots of opportunities to volunteer on- and off-campus. You could even become a StudyBuddi or Mentor or Student Ambassador one day!
Connecting with your student community can be just as valuable and rewarding as your learning journey and you'll no doubt make some life-long friends and connections.
---