Flexible online study
Studying online enables you to tailor your study to suit your circumstances, providing flexibility while still remaining part of the Southern Cross University community.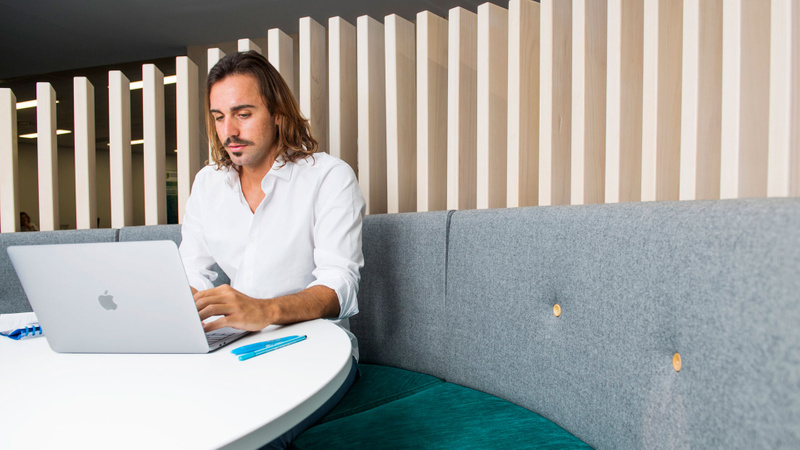 Online study provides a flexible option for students juggling work/family commitments with university, or who wish to study a Southern Cross University course without needing to relocate.
Our suite of online degrees includes studies in business, information technology, the arts, psychological science and law. Some degrees allow you to accelerate your part-time study across six study periods a year.
As long as you have an internet connection, you can be part of our interactive, online learning community in your home, your workplace or even while travelling.
If you are looking to expand your skills, re-enter the job market or want a complete career change, studying online may be the answer.
Welcome to Southern Cross University.
I know you are an online student but this means that we are going to have a different sort of partnership, but you're still going to be really, really involved in the University activities.
There is a range of things you can be a part of and just when it comes up online, your invitation to be a part of, I don't know, a marathon or a club or society or a team or something or other, don't think 'that's not me'. Think 'that's me', because as an online student you are a part of it and we want to have you involved in everything.
And another thing. Take the time to become familiar with all of the tools and supports that are available online here. As an online student you will be amazed. There is so much support there for you.
For example, there is the new Southern Cross University Study Tool Kit that has been specifically designed to help a student just like yourself.
And one last thing. Don't forget to look after yourself. Work/life balance, you are important.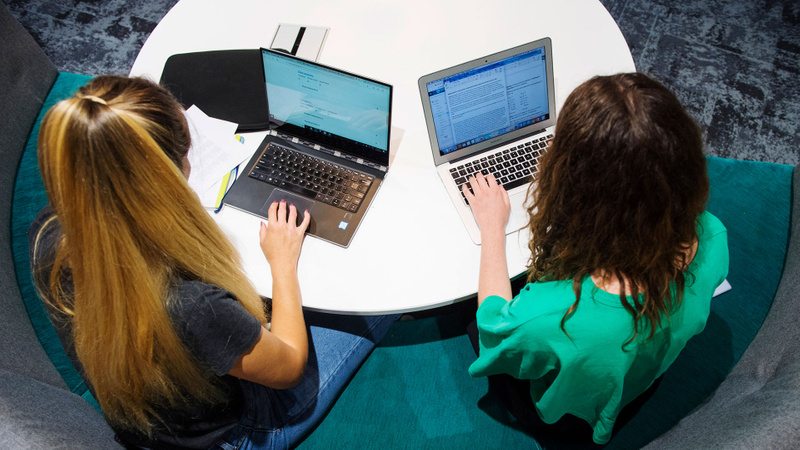 What can I expect from online study?
Southern Cross University uses web-based technologies so students can actively engage with lecturers and other students, no matter where they are. While some courses may have different study options depending on their content, you can expect to:
Attend a virtual lecture or tutorial
View lectures or tutorials online when you have time
Consult with your lecturer online
Receive instant feedback via an online quiz to make sure you're on the right track
Be inspired by a guest speaker who is a leader in their field
Join with fellow students to solve complex real-world problems from your own home or workplace.
How to apply
Hi everyone, welcome to Southern Cross University.
My name is Christy, and I'm Josh, and we're both students here at Southern Cross.
So being an online student can be challenging, can be really rewarding as well. You might be working full time, you might be a parent, you could be both, so you've got lots of things pulling you in different directions. Maybe you want to work at night or just go to class in pyjamas.
Which I have done, so if you do it's okay.
As a new student you probably have lots of questions about how to be a student and we're here to let you know that that's okay, and there's always someone you can turn to to help if you do have questions.
How is Uni different to school?
So, I remember when I first started, I knew how to study as a student but not as a uni student, and they are quite different. I had to be proactive about my studies and I had to also learn new online systems like MyEnrolment and MySCU, and what collaborate was, and the difference between them all.
What is MyEnrolment?
A quick tip - MyEnrolment is the administration system you'll use, and it's where you enrol into your units, check your grades and it's where you accepted your offer as well. So, you'll use it quite often throughout your degree.
What is MySCU/Blackboard?
MSCU, also known as Blackboard, is where you'll find your unit content. Things like your assignments and where to submit those assignments.
So, what's the main things you need to know about being an online student?
I would say getting used to your online systems. So, make sure you know how to use your Blackboard, make sure your email is ready and you know how to use that. Start communicating with your lecturers and other students. It's really important to open those lines of communication. How about you?
Well, definitely join UniMentor, they can be a real help, and definitely look at the resources that Academic Skills has in the Library - they can be absolute lifesaver sometimes.
How do I manage my time?
I started as a mature aged student, and as a parent, so I really needed to start from scratch. So, time management was a massive issue for me. I found the New to SCU module a really big help on getting started with my studies.
So, what do you do to stay on top of things?
Well, the first thing I do is get on to MySCU, look at my Unit Information Guide and find out when my assignments are due. I pop that all into the planning section of my diary and onto my wall planner to make sure that I know when everything is coming up. So as online students you have both the diary and wall planner and mailed out to you. What about you?
I actually do that as well, but I also make sure I have a study space at home. I definitely let my housemates know when I need to study. And do you know what really gets me through - deadlines and snacks.
Where can I get help?
There are so many services that are available to you if you need a bit of extra help. Here's a quick summary of services that you might find useful as a first-year student.
Course work: Ask your lecturer and tutor if you have any questions regarding any of your assignments.
Tips at Uni: Get a UniMentor - they'll really help show you the ropes and make you feel comfortable with getting started with your studies.
Assignments: Academic Skills and the Library have some fantastic resources to help you.
Computer Systems: Technology Services will help you work out what you need to get started with Uni.
Careers: Yes, this is your end goal, but they can also help you pick up part-time work during your studies.
Engage with other students. Connect on social media, Student Associations, SRC and events throughout the year whenever you can.
That's all from us today. Remember there is a handout with all of the links and resources we've mentioned today.
If you do happen to live near the Coffs Harbor, Gold Coast or Lismore campuses, you're more than welcome to join in on any on-campus activities. Check out the schedules online.
+