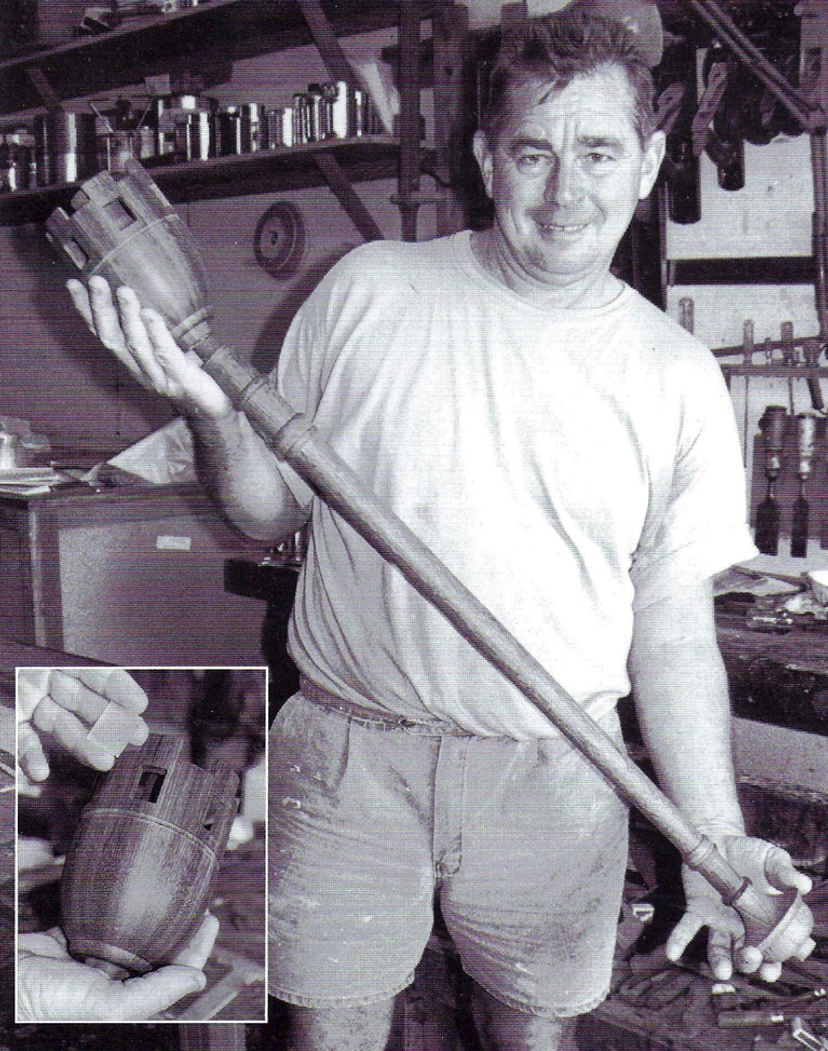 If you've ever attended a graduation ceremony at Southern Cross University, you will have noticed the ceremonial mace.
Designed and made by local craftsman Geoff Hannah, the mace is fashioned from five individual pieces of Black Bean timber which were once part of a post-and-rail fence split at Alstonville around 1880.
Beautiful floral inlays made with natural coloured veneers feature local plants like the Black Bean, Bull Rush and Spotted Gum. The leaves and flowers of a local native rainforest plant, Hoya Australis, were cast in sterling silver and are entwined around the staff. Green jasper and blue-grey chalcedony, both from the nearby Mount Warning region, are used for additional decoration.
Ceremonial maces have been used since medieval times to denote authority and the Southern Cross mace is a central part of every graduation ceremony, accompanying the academic procession and taking pride of place on the stage. It's been used at Southern Cross graduation ceremonies since 1995.
The mace, like the University, is unique and a product of the region – designed and made by a local master craftsman, using local materials and flora.
Geoff Hannah was awarded an OAM in 2018 for his service to the visual arts through the production of furniture and marquetry. Among his many achievements, Mr Hannah was awarded an Honorary Fellowship in 2009 from Southern Cross University.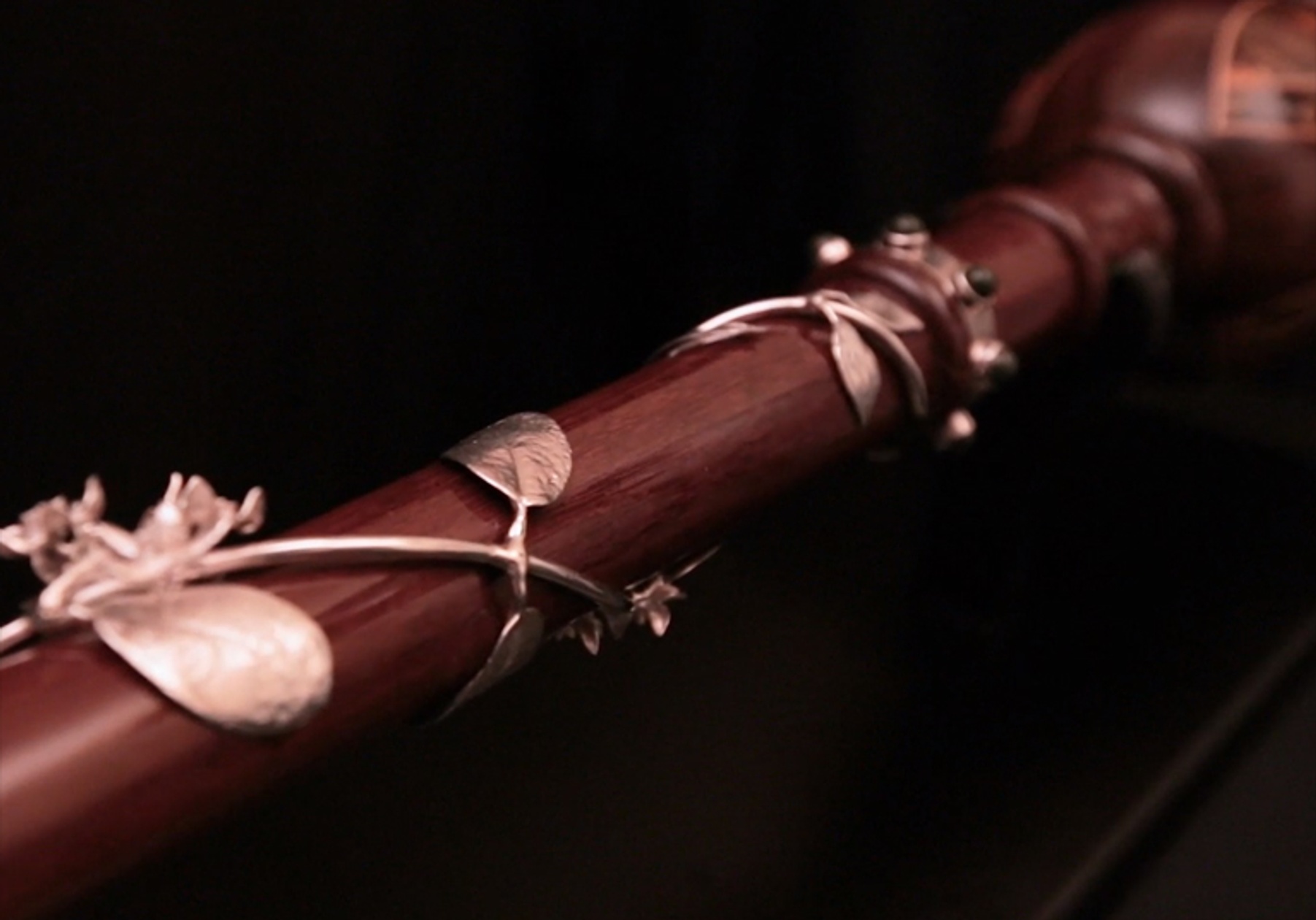 ---