Living Lab Northern Rivers
Living Lab Northern Rivers is a joint project between Southern Cross University and University of Technology Sydney in partnership with the Northern Rivers Reconstruction Corporation.
The Living Lab Northern Rivers supports the recovery and resilient rebuilding of the region through research, community engagement, technical and local expertise, and lived experience. Our work is based on a foundation of sustained community collaboration and the mobilisation of a global network of technical expertise.
The Lab will undertake research, creative practice, education and community engagement and will build capacity across the region. The multi-disciplinary Lab will partner with all levels of government, communities, industry, and educational institutions. It will provide an agile and rigorous testing ground for solutions to the complex issues of climate-resilient development in the Northern Rivers and will mobilise a diverse range of expertise in support of informed decision-making from the Government through to individual households.
Visit the Living Lab Northern Rivers - 11 Woodlark St, Lismore NSW 2480.
Now showing: Look Ahead, a showcase of multiple projects from around the world that have embraced new ways of working, recreating, farming, communicating and living with volatile climates and in flood-prone lands.
Contact us: livinglabNR@scu.edu.au or find us on Instagram
Learn more about the Living Lab Northern Rivers.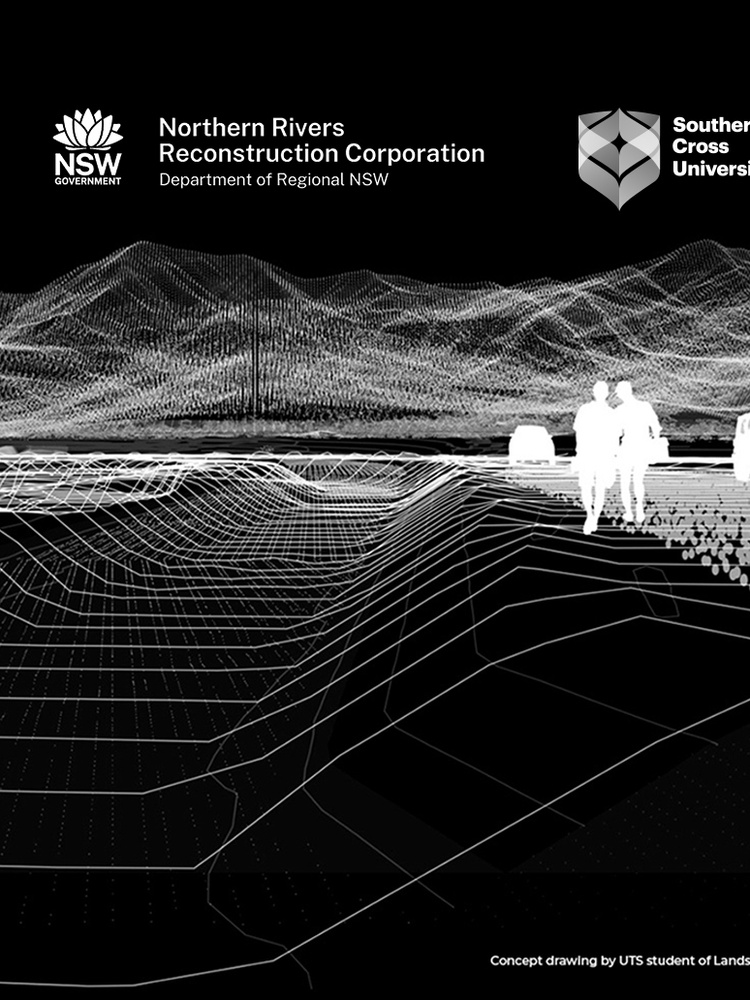 ---