Inclusive University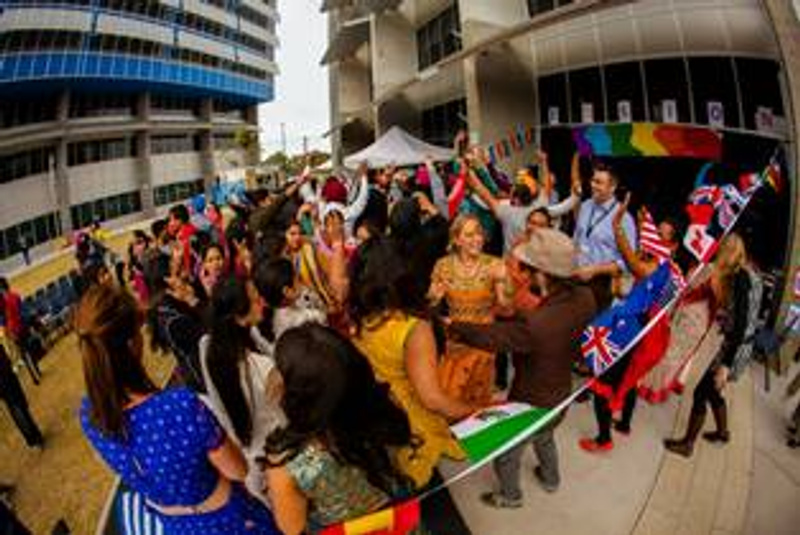 Southern Cross University is committed to being an inclusive and culturally safe work and study environment that values, supports, benefits from and includes the diversity of its people and communities.
Inclusive University programs provide diversity and inclusion leadership by;
consulting with the University community to progress and promote cultural safety and inclusion,
developing programs, activities, events, resources and materials to support diversity and inclusion, and
facilitating the delivery of professional development opportunities for staff.
The University's Strategic Plan includes in its Mission Statement:
We equip our students to live a life they value and to be effective global citizens. We do this by creating inspirational and engaged learning experiences by staff who actively practise scholarship.
We extend internationally recognised educational opportunities for our diverse student body, including those from rural and regional communities.
We create and apply knowledge in partnership with our communities in fields that are regionally relevant and globally significant.
Diversity Calendar
The University acknowledges and values the diversity of our students, staff and communities. Throughout the year the University joins together with the wider community to celebrate our diversity and to learn from and about each other. The Diversity Calendar includes events of significance to Aboriginal & Torres Strait Islander peoples, culturally and linguistically diverse peoples and people of diverse gender and sexuality identities.
You are encouraged to attend these events. Most are free of charge and open to the public.
Aboriginal and Torres Strait Islander Peoples
Southern Cross University acknowledges the Traditional Custodians of the land upon which its campuses are located and pays respect to Elders past, present and emerging.
The University is committed to ensuring equality of access, participation and success for Aboriginal and Torres Strait Islander students and staff.
Indigenous events at the University are organised by the Southern Cross University Indigenous Events Coordinating Committee (SCUIECC), a broadly inclusive group with membership open to Indigenous and non-Indigenous students, staff and the community.
Cultural and Linguistic Diversity
Southern Cross University is committed to being a place where students can learn to interact, socialise and work respectfully with people from diverse backgrounds. Harmony Day and Fusion Festival are key components of the Diversity Calendar that celebrate and acknowledge students and staff from cultrally and linguistically diverse backgrounds.
Gender and Sexuality Diversity
Southern Cross University is committed to providing a work and learning environment free from harassment and discrimination which embraces and supports an understanding of and respect for diversity.
The University acknowledges and actively supports lesbian, gay, bi-sexual, transgender and intersex (LGBTIQ+) staff and students in the following ways:
Student Equity & Inclusion engages with LGBTIQ+ communities and external organisations on lesbian, gay, bisexual, transgender and intersex issues, particularly in relation to the student experience.
Student Equity & Inclusion facilitates training for staff to enhance their understandings and abilities to work successfully with LGBTIQ+ students and colleagues.
LGBTIQ+ students and staff are supported by an Ally Network at the University.