Southern Cross University's Melbourne branch campus is located in the heart of the city's thriving Central Business District.
In collaboration with EduCo, our campus currently delivers undergraduate and postgraduate courses in business, administration, accounting and information technology to international students.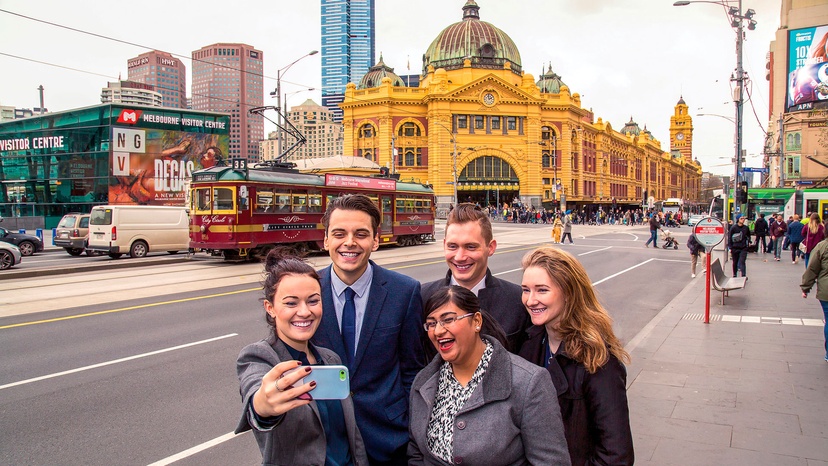 Melbourne is the capital of the state of Victoria and is home to around five million people. The city is internationally known as a centre for sport, the arts, education, tourism, culture and lifestyle. Victoria welcomes more than 200,000 international students every year.
At Southern Cross University's Melbourne campus, you'll be taught and supported by highly qualified lecturers with a work-integrated learning focus.
Our friendly student welfare support team is available for confidential advice and counselling for those students who may be struggling with the transition to a new learning and living environment.
The University's experienced academic skills adviser also provides regular academic skills workshops on topics including Australian methods of learning, enhancing critical thinking skills and answering assignment criteria using the appropriate academic language.
An active Student Representative Council (SRC) is on hand to provide students with representation in advocating positive changes within the campus.
Amenities such as the shared student lounge conveniently located next to a cosmopolitan food court, a comfortable student hub adjacent to the student services area, and a computer lab, ensure our students have ample space to relax between classes.
View a map of our Melbourne campus
Find out more information about:
Student orientation
Orientation at Southern Cross Melbourne is a time to welcome new students into our University community and welcome back returning students. It is a chance for new students to familiarise themselves with their surroundings, find out about university services, key dates and social activities, enrol in classes and understand how to maintain a Student Visa.
Orientation is compulsory for all new students and is offered in the week before classes commence.
Facilities and learning resources
Southern Cross Melbourne provides students with modern, well-equipped teaching spaces and classrooms. Contemporary audio-visual equipment is standard in most teaching venues, and students have access to computer labs for individual study.
Learning resources
All students are provided with access to a range of internet and computing services. These include:
Library catalogues and electronic resources
Your own SCU email address
On-campus computing labs.
MySCU is available to all Southern Cross University students through a password login. All new students receive user name and password when they receive their offer of enrolment. Simply select the MySCU Details tab within My Enrolment.
MySCU is a personalised web-based portal to a range of online resources:
The Learning Management System
Blackboard Learn, your online access to unit resources, communications and collaboration
The library and its electronic databases and catalogues
Student administration services including My Enrolment
Access to timetables for lectures and exams
The latest University news and events happening around the campuses and beyond
Library
Students at the Melbourne campus have electronic access to Southern Cross University's extensive library and are entitled to reciprocal borrowing rights with most Melbourne universities.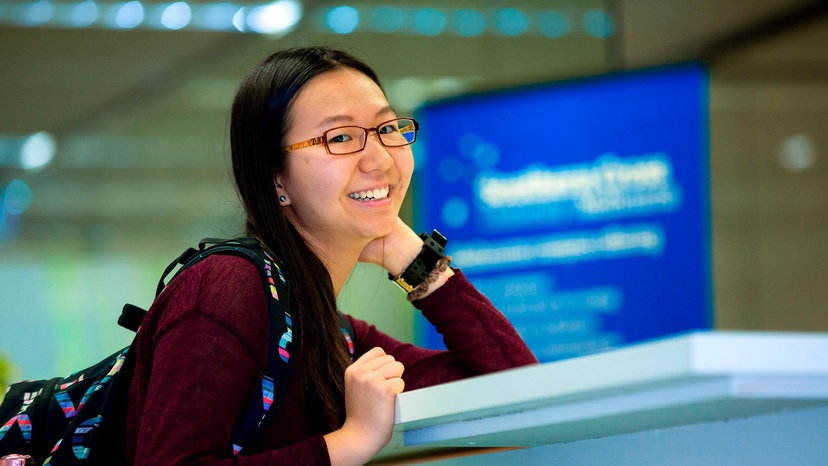 Expenses and transportation
Most international students will arrive in Melbourne via Melbourne Airport at Tullamarine. There are several transport options to take you to and from the domestic and international terminals.
When you first arrive in Melbourne, a trip on the City Circle tram network can be a great way to visit different parts of the city. The service offers a free and convenient way to experience Melbourne while travelling on a heritage tram.
Melbourne's public transport network includes buses, trains and trams servicing the city and suburbs. Public Transport Victoria offers discounts on myki (myki is a ticket to travel on Melbourne's trains, trams and buses) tickets in selected zones, if the tickets bought are annual or quarterly.
Living in Melbourne
The Department of Home Affairs has financial requirements you must meet in order to receive a student visa for Australia. As of October 2019, the 12-month living costs are:
For students or guardians - AUD$21,041
For partners coming with you - AUD$7,362
For a child coming with you - AUD$3,152
Refer to the step-by-step Student Visa Subclass 500 application and Document Checklist Tool for details on how to provide the evidence required to cover the costs of your stay, including your travel, study and living expenses.
Additional expenses
Students may need to purchase or access prescribed textbooks. Southern Cross University recommends that students budget AUD$600 per year to cover costs for textbooks, stationery and other sundry costs. The costs of books vary depending on your program. At a minimum, it is advisable to buy the core textbooks suggested by your lecturers and reading lists.
Accommodation and entertainment
There is a lot to consider when planning accommodation in a new country. The Australian Government provides helpful tips about searching for accommodation. Also, UniStays offers services for private rental accommodation in Melbourne.
Entertainment
Entertainment in Melbourne caters to a wide range of budgets and tastes. One of the world's most popular cities, Melbourne has a diverse and vibrant culture, and a strong appreciation for quality and variety of life. Enjoy superb entertainment, sporting events, shopping, international cuisine, cultural events and festivals throughout the year. See Visit Victoria and City of Melbourne.
More information
For more information about studying and living in Australia, go to the Australian Government's Study in Australia website.
Contact the Mebourne campus
Location

108 Lonsdale St, Melbourne, VIC, 3000 Australia.
---