View all news
Always was – always will be? All-Indigenous panel for virtual Thursday Night Live!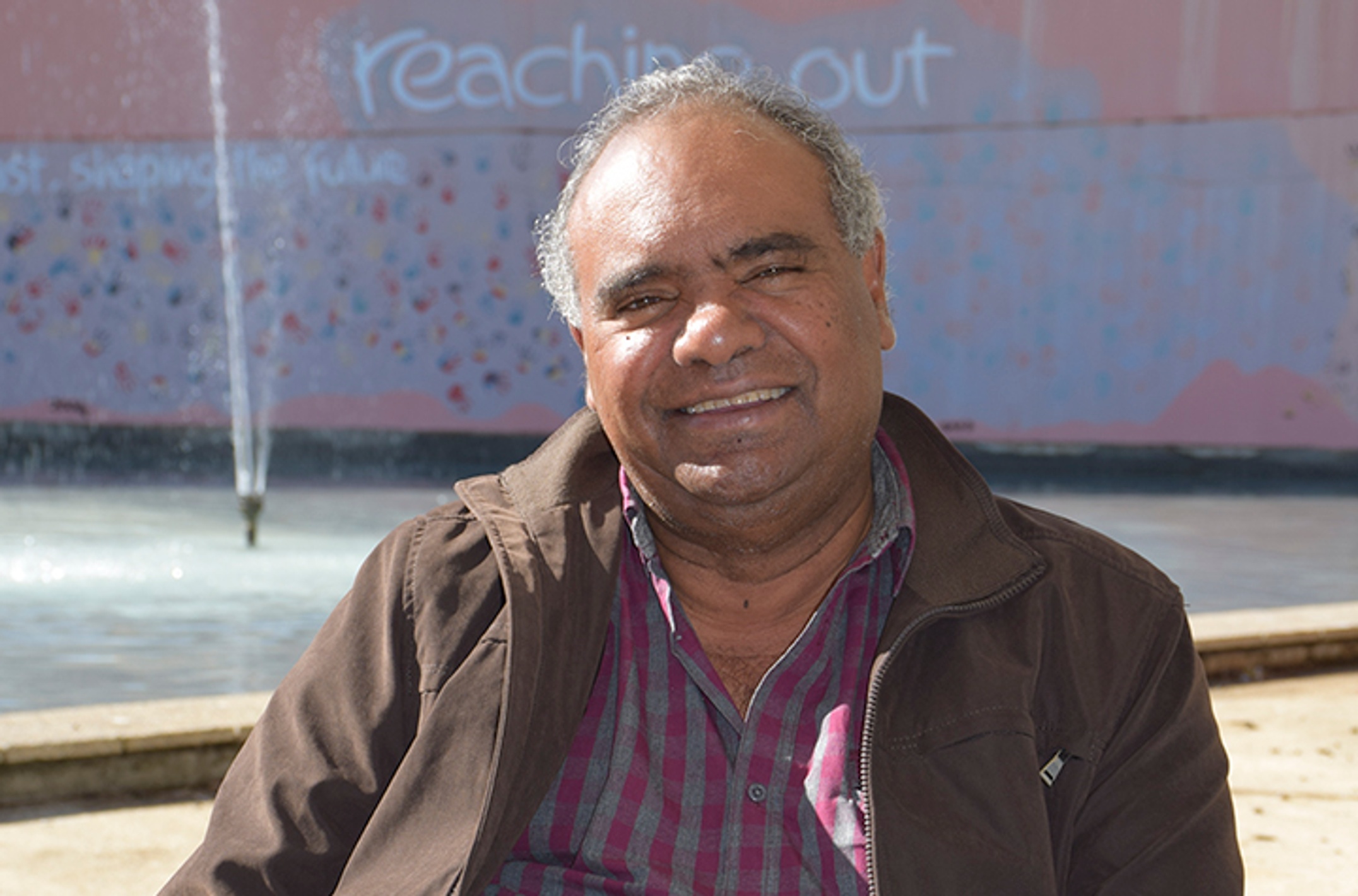 When corporations such as Rio Tinto continue to treat Indigenous culture and history with little or no respect – how can we, as a unified society, draw a line in the sand?
Southern Cross University lecturer Rod Williams is a Bundjalung man who has pursued a private sector career that extends across the industrial relations, financial, mining, small business; not for profit and university sectors at both national and international levels.
Mr Williams will be part of an all-Indigenous Thursday Night Live panel, for a discussion entitled 'Always Was – Always Will Be?', a partnership event between Southern Cross University and the Lismore Regional Gallery, this week on Thursday July 9.
Joining him on the panel are Ms Rachel Lynwood and Janine Dunleavy, also academics with Southern Cross University's Gnibi College of Indigenous Australian Peoples, and facilitator Mr Dhinawan Baker.
Mr Williams said following the recent devastating Sorry Day destruction of the Juukan Gorge ancient sacred site in Western Australia by mining company Rio Tinto, and the strong response to the Black Lives Matter movement across Australia and the world, this live online panel will give space for real discussion including audience participation.
"With the Black Lives Matter movement gaining attention around the world, it is important we start having meaningful discussions and dialogue around our own Indigenous heritage and future, especially in what would have been NAIDOC week, and celebrate that we have the oldest continuing cultures on the planet.
"In 1993 I established Gongan Consultancy, a small specialist Indigenous-owned consultancy firm that has developed the Gongan Cross Cultural Community and Business Framework that provides a process to developing your individual cultural and corporate fit between the community, government and the private sector," said Mr Williams, who holds a Bachelor of Business, is a Member of the Australian Institute Company Directors (AIDC), and has written innovative new units for the Bachelor of Indigenous Knowledge at Southern Cross.
"My Gongan Framework Model promotes that all business activities should define and apply cultural and spiritual base values. In light of the recent Rio Tinto action to destroy the Juukan Gorge ancient sacred site in Western Australia, I ask this: why do Corporations continue to treat our culture, history and ways with little or no respect?"
Panellist Janine Dunleavy, the Director of Teaching and Learning at the Gnibi College of Indigenous Australian Peoples, said this Thursday Night Live! event specifically provides the opportunity for Indigenous voices to be heard, and invited anyone interested to take part in the online zoom webinar and live moderated audience chat.
"Our land holds the memory of all ancestors and the potentiality of all descendants. The land and her people were here together watching colonialism arrive, and will be here together watching the colonising system inevitably find its proper place again within Australia's dynamic living systems," said Ms Dunleavy, a woman of Goorie and Irish descent, who holds a Bachelor of Anthropology and a Master in Educating for Sustainability.
Panellist Rachel Lynwood is Co-Chair of the Reconciliation Action Plan Committee, and Lecturer at Gnibi College Southern Cross University. Rachel has taught in the discipline of Indigenous Knowledge for more than 20 years in the areas of Indigenous health, social and emotional wellbeing, trauma and resilience.
"I'm very committed to community engagement collaborations between Indigenous and Non-Indigenous people, especially in relation to dismantling systemic racism and its link to human rights issues for Indigenous Australian peoples," she said.
Facilitator Dhinawan Baker is a proud descendant of the Gamillaroi Bigambul tribe and the front man of culturally-inspired business Dhinawan Dreaming. He showcases song, dance, art and storytelling as well as working nationally and international in television and film production.
Thursday Night Live! is an ongoing talks program presented by Lismore Regional Gallery and Southern Cross University, which puts thought-provoking and big ideas in the spotlight. It is held the second Thursday each month, with each event posing a provocation for speakers and audiences to respond to, and every event recorded and made available to the public.
On Thursday 9 July 2020, the Thursday Night Live! zoom webinar will open at 5.45pm, with the panel conversation starting at 6pm.
To join the webinar, register here. Zoom link available here.
---