View all news
ARC Discovery funding for methane frontier research at Southern Cross University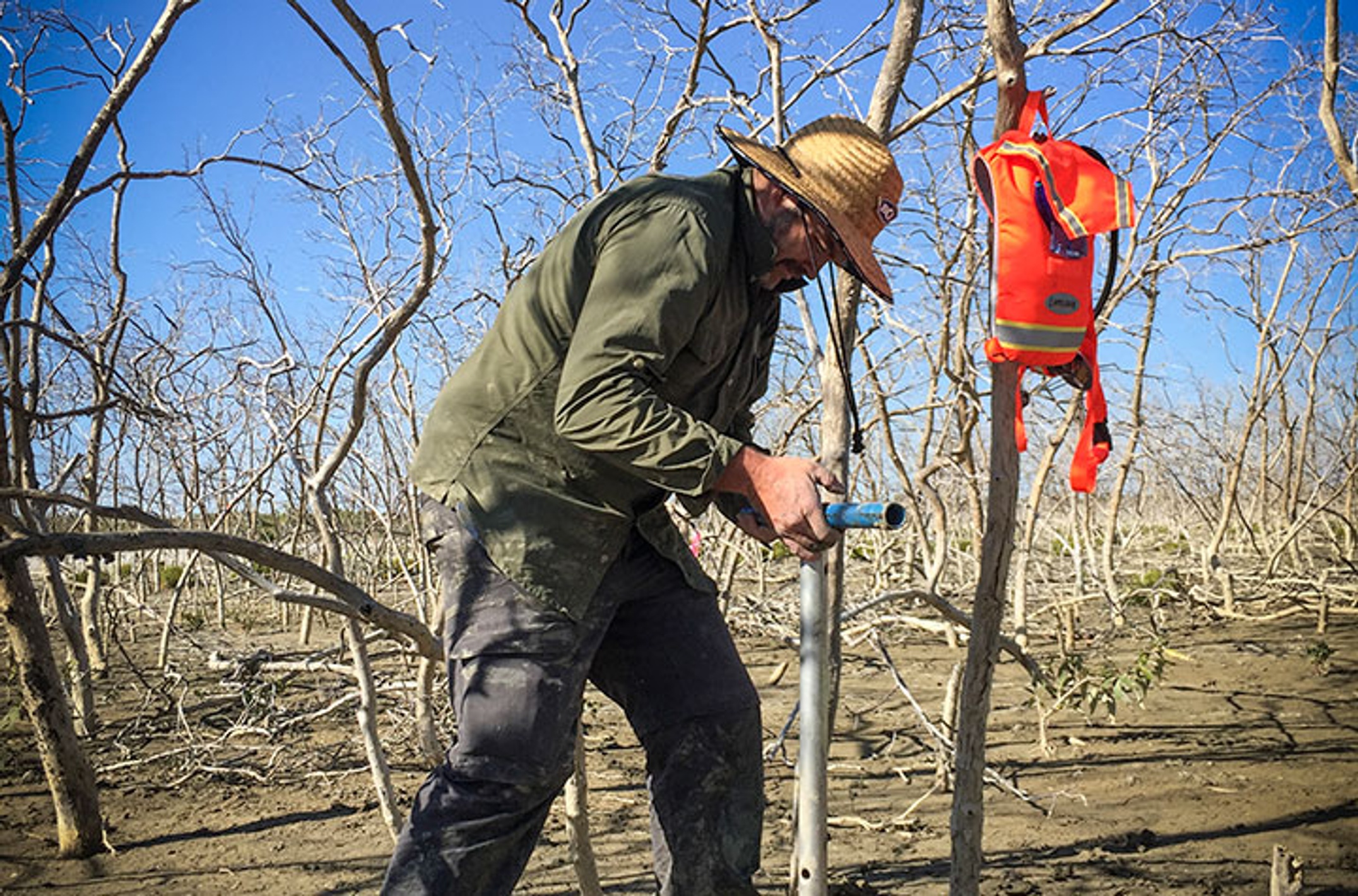 A ground-breaking project aimed at exploring the role trees play in releasing methane from soils to the atmosphere has received $364,850 in Australian Research Council Discovery funding.
The collaborative project titled 'Tree-mediated methane fluxes: A new frontier in the global carbon cycle', includes leading researchers from Southern Cross University, University of Melbourne, Monash University and Western Sydney University.
Project lead investigator Professor Damien Maher from Southern Cross University's School of Environment, Science and Engineering said he was thrilled with the announcement.
"Our team has been exploring this research area for a couple of years on a shoestring budget. While we have managed to make some exciting breakthroughs, it is great to have the support from the Australian Research Council to take this research program to the next level," Professor Maher said.
"With this project we hope to reduce uncertainty in the global methane budget. Understanding the processes involved in the production, destruction, and accumulation of methane in the atmosphere is critical to understand the trajectory of climate change."
Methane is an extremely potent greenhouse gas, but there are significant uncertainties as to where the methane originates from. The research team will combine a range of techniques to unravel the plant and microbial community interactions involved in methane cycling in Australian forests.
"When we think about trees and climate change, we generally only consider how they take up carbon dioxide from the atmosphere through photosynthesis. How trees influence methane in the atmosphere has been largely overlooked," said Professor Scott Johnston, also of Southern Cross and another chief investigator on the project.
Dean of Science at Southern Cross University, Professor Nick Ashbolt, said the team expected to make some very interesting discoveries.
"This research will lead to new insights into how microbes and plants interact to influence climate change," He said.
Through programs such as the Emissions Reduction Fund, the Australian Federal government is working to offset Australia's greenhouse gas emissions. Many of the funded projects include reforestation strategies.
"There are more than three trillion trees on earth, so we really need to understand what role they play in methane cycling. Greenhouse gas abatement strategies include planting trees, so our research will help inform this process," said Dr Luke Jeffrey, a Southern Cross postdoctoral researcher.
The project builds on the research and teaching excellence in Earth and Environmental Systems science at Southern Cross University. The University consistently receives the top ranking in Earth Science for the Excellence in Research for Australia (ERA) report. Southern Cross was awarded the top ranking for graduate satisfaction in Environmental Studies in the latest edition of Good Universities Guide.
---