View all news
Southern Cross team bags national award for collaboration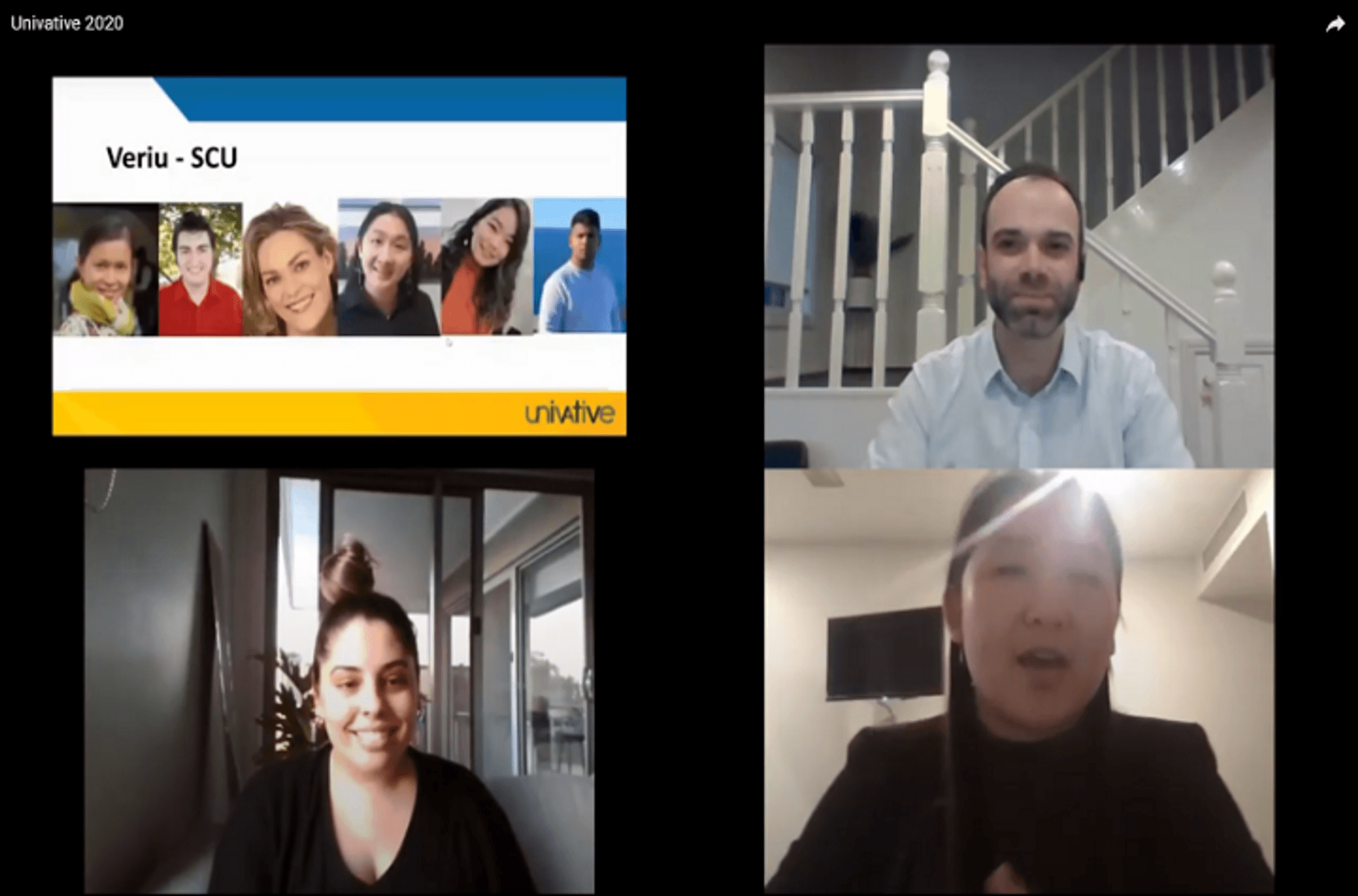 Collaboration with industry partners and other universities is a recipe for success – just ask the staff of the Southern Cross University Careers and Employability service. They were part of a team recently awarded the National Association of Graduate Careers Advisory Services Award for Excellence in Collaboration.
The national recognition comes thanks to their participation with eight other universities earlier this year in Univative – an annual inter-university competition supported by Study NSW that sees students from across NSW pitch their commercial ideas to industry partners.
This award also acknowledges and celebrates the work of our winning Univative Southern Cross student team, comprised of both domestic and international students from Business, Tourism, Project Management, Engineering and Education. Their winning idea was a competitive pitch to industry partner and hospitality group Veriu Hotels and Suites for the development of a long-term corporate social responsibility strategy.
The team was asked to make specific recommendations that Veriu could implement on both a group-wide and hotel specific level. The pitch considered immediate and low financial investment opportunities as well as long-term opportunities requiring a higher financial investment, with team members working virtually across all campuses to pull their proposal together.
Univative 2020 connected 312 students in 52 teams with 15 industry partners. Using the principles of design thinking – Empathise, Define, Ideate, Prototype, Test – students had the opportunity to participate in interdisciplinary teams in a real-life project with real-life constraints like limited time and resources.
Manager of Careers and Employability Leanne Baker said the Univative event was a fantastic chance for students to boost their employability. "The winning and highly commended pitches by our students and the NAGCAS award speak to the effort we put into enhancing our students' chances of career success at Southern Cross, particularly through inter-university and industry partnerships. Our employment numbers speak for themselves – our graduates are ranked in the top 10 universities in Australia for both employment and salaries," she said.
The winning student team at Univative was composed of Sara Jakobsdottir, Cathryn Jeng, Samiksha Gurung, Hoa Thi Ngoc Nguyen, Rithwik Reddy Rudra and Nicolas Colbrelli Adams.
---