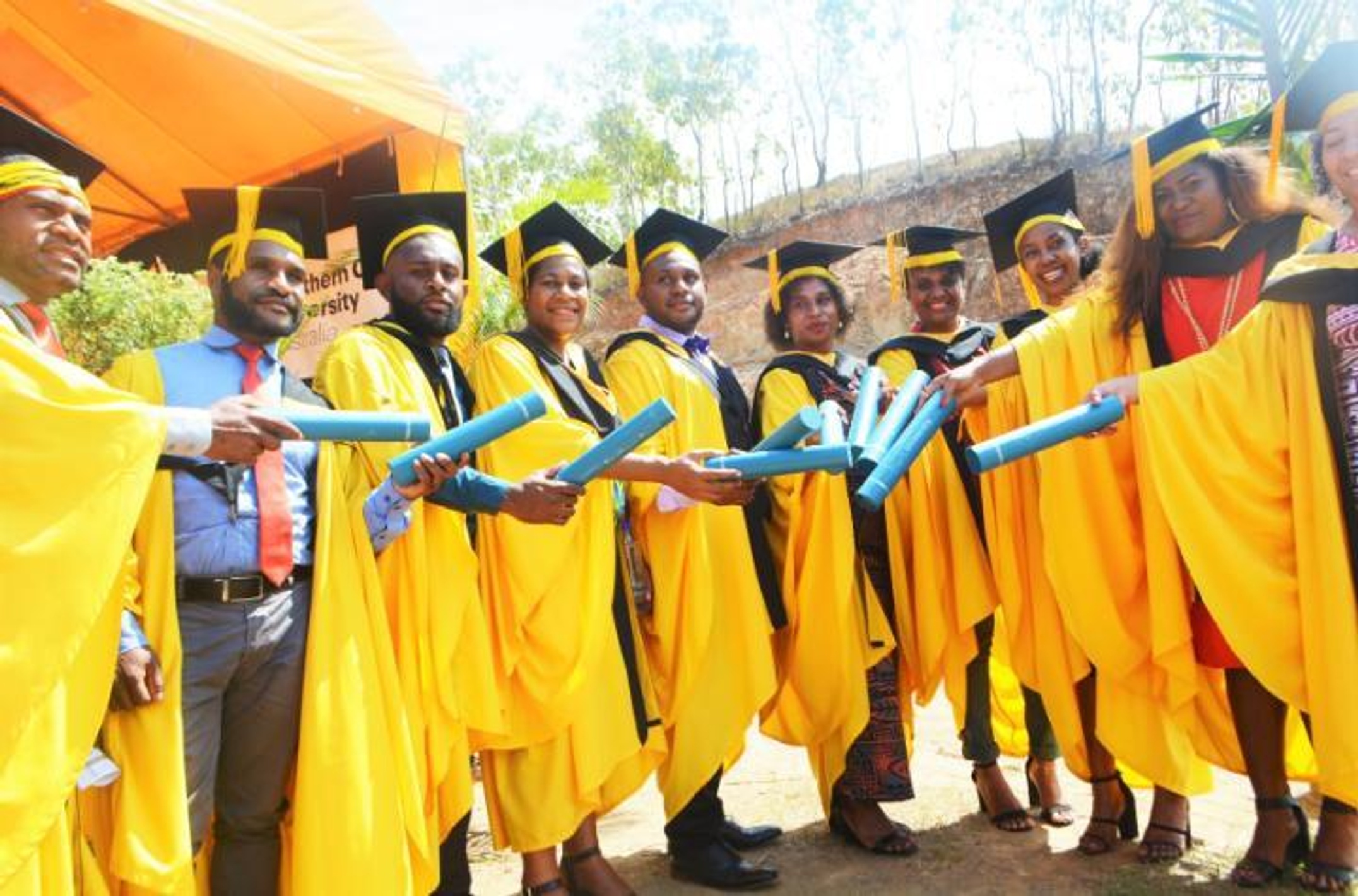 Despite a global pandemic, border closures and transition to a virtual reality, a small gathering of family, friends and classmates came together last month to celebrate 28 Southern Cross graduates in the Papua New Guinean capital of Port Moresby.
The information technology and business students, majoring in HR and accounting, received their testamurs at IBSUniversity (IBSU), Southern Cross University's international education partner in PNG.
In the first presentation ceremony held since the COVID-19 outbreak, there was a stir of excitement matched with mixed emotions of joy and relief from the graduating class. Dr Chenniappan Murugesan, Pro Vice Chancellor Academic at IBSU left the graduands with an inspiring message.
"We truly wish you the best in your future endeavours and remember to never accept the status quo, always ask questions, be critical in your thinking and always bring your true authentic self to every room and conversation. Change the world, but never be changed by the world."
Amongst those graduating was Bachelor of Business student Marting Suarkia, joined by her mother and sister who each took a week of leave to travel from the Eastern Highlands Province to be part of the intimate presentation ceremony.
"I'm so glad they could take time off to celebrate this special moment together with me. I have to thank God and my family for seeing me through this. It's been a hard but exciting and rewarding journey that's for sure," Marting said.
Completing her degree with a major in accounting, Marting was approached to work for one of country's largest accounting firms, Ernst and Young PNG Services, within two weeks of her final exams.
She credits Southern Cross University's partnership with IBSUniversity for providing young people in PNG with the opportunity to pursue tertiary studies.
"I recommend this degree program to every high-school student I know or have come across and I'm excited to see the positive impacts this program will continue to have for other young Papua New Guineans like myself."
Southern Cross University offers a Bachelor of Business with a major in Accounting or Management, and a Bachelor of Information Technology with a major in User Experience, at IBSUniversity in Port Moresby.
View the photo gallery on Facebook.
---