View all news
Naturopathic Centre makes significant progress despite 2021 headwinds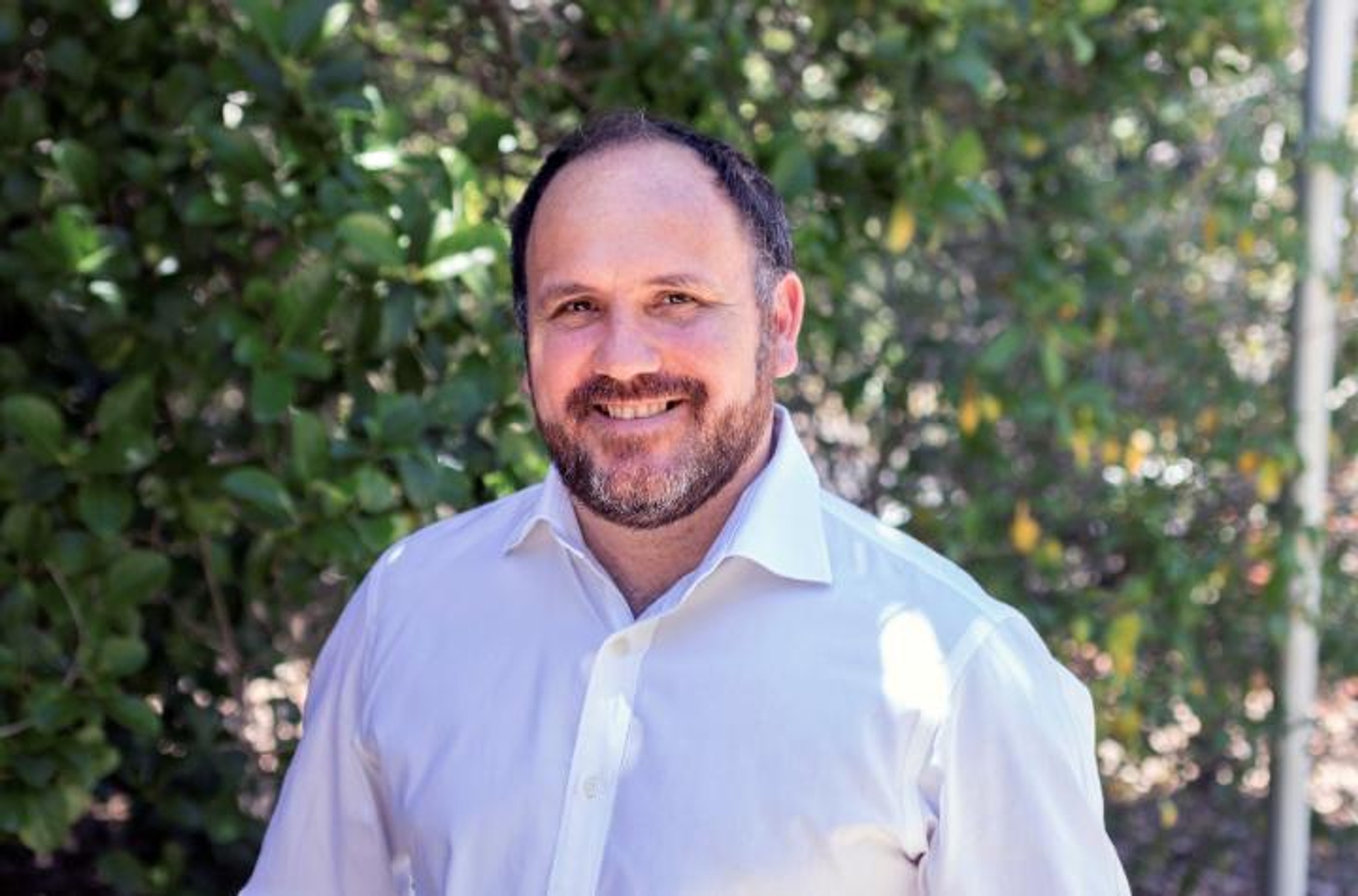 By Professor Jon Wardle, Foundation Director, National Centre for Naturopathic Medicine
After the pandemic took hold of life as we knew it in 2020, the same fateful year we launched the National Centre for Naturopathic Medicine, we expected 2021 might go easy on us. Not quite! That's why I am particularly proud of what our team and students at the Centre have achieved this year, despite significant disruption caused by lockdowns, border closures and ever-changing restrictions.
We have established a truly National Centre, with an increasingly international profile, that views the health of patients through a naturopathic prism, with a core focus on advancement of naturopathic research and education. We are also changing the conversation about health, through our advocacy for patients and for the naturopathic profession.
Released early this year, the ADVANCER framework is already helping to contemporise and standardise naturopathic education and practice, to support better patient experiences. Based on research led by Associate Professor Matthew Leach and Dr Andrea Bugarcic, this framework has been used to inform the design and delivery of new and emerging educational programs offered through the Centre.
This includes our flagship clinical training program that I am thrilled to launch, with applications now open for 2022. The program includes a three-year Bachelor of Health Science (Health and Lifestyle), providing a direct pathway into a one-year Master of Naturopathic Medicine. Not only will students gain the knowledge and skills to practice as a clinical naturopath, this is the only program in Australia that will qualify naturopathy graduates to practice in specialised and integrative healthcare settings.
We also launched an Australian first Master of Lifestyle Medicine in 2021, and partnered with the Australasian Society of Lifestyle Medicine to host an academic panel on this important discipline. A diverse range of experts including VicHealth CEO Dr Sandro Demaio, Director of the Mitchell Institute Professor Rosemary Calder and Research Lead for the British Society of Lifestyle Medicine Associate Professor Fraser Birrell shared inspiring insights into how we can take Lifestyle Medicine from theory to practice. We look forward to hosting more of these valuable sessions in 2022, including discussions on contemporary issues in complementary medicine, with our first event on integrative health in military and veteran populations being announced in the new year.
Through rigorous research, we continue to strengthen the evidence base for naturopathic medicine, with our academics and PhD students making a significant contribution in this field. In the past year we have partnered with many Australian and International institutions to publish over 60 papers, from exploratory studies on Ebola survivors' healthcare-seeking experiences, to systematic reviews on yoga for treating headaches or the use of Chinese herbal medicine in Covid treatment. We worked with the World Naturopathic Federation to conduct a health technology assessment on naturopathy – the largest focused body of work on the naturopathic evidence base to date.
We have also established a national clinical trial program led by our Deputy Director (Research), Associate Professor Romy Lauche. We now have nearly $2 million in clinical trials that have started over the year, based from the Lismore campus with sites nation-wide, all of which are exploring uses of complementary medicines to support a range of health areas from sleep problems, to the gut microbiome and menopause. This includes Australia's largest clinical trial on medicinal cannabis oil (cannabidiol, or CBD) to establish evidence for its use for sleeping problems, with our Clinical Trials Fellow, Dr Janet Schloss leading the investigation. Our new clinical trial facility in Lismore also houses enhanced tele-trial capacity, making participation in clinical trials more accessible for populations in rural and remote Australia.
And this summer, we will be running our second Research Futures Scholarship Program. We had a record 22 applications for this program and I was really impressed by the high calibre applicants. I want to formally congratulate the eight scholarship recipients who will be completing their projects in early 2022. These undergraduate students will gain first-hand research experience and develop valuable industry connections through this program.
We have continued to build and strengthen our team of experts and professional staff at the Centre. Some key appointments in 2021 include Dr Peter Bai James as our Postdoctoral Research Fellow, Gareth Vanderhope to the position of Teaching Scholar and Rebecca Redmond to our Teaching Academic team. To support our growing research portfolio, we have appointed Jessica Taylor as Clinical Trials Coordinator, along with a number of Research Assistants.
Our Academy Network also continues to grow, with national and international Adjunct appointments, including Professor Lesley Braun, Dr Ann-Thea McGill, Associate Professor Niki Munk, Associate Professor Helen Hall, Dr Anne-Louise Carlton, Dr Polydor Mutombo, Sharon Erdrich, Mark Payne and Professor Reena Ghildyal. These Adjuncts are already making a valuable contribution to the Centre's research projects, grant applications, publications, supervision of students and teaching activities, including guest lectures and workshops.
I know for many of us, a major highlight of 2021 was the NHAA National Symposium, of which the Centre was a key sponsor. Not only did this bring the joys of an actual in-person event, the largest physical gathering of the naturopathic community globally this year, but we had a number of students, researchers and adjuncts appear across numerous presentations, workshops and panel discussions, offering their valuable insights and information to our peers and colleagues. We look forward to partnering on more industry events in 2022. The past two years has been tough to make these personal connections, but we look forward to the Centre being more actively engaged and involved with the naturopathic community in coming years.
Looking ahead, my key priorities for 2022 are to establish our new naturopathic clinical training program, educating a new wave of professionals who can be leaders in health care; and to elevate the Centre to become not only the premier naturopathic institute globally, but a leading Centre for healthcare innovation in its own right.
I am excited to have the freedom and opportunity to travel again, which for me, means meeting with key industry, government and international partners, to help advocate for naturopathic approaches to meet today and tomorrow's health care challenges. We are also ready to put face to face events back on the agenda – whether it be conferences or short courses, our garden re-opening or public and professional outreach activities, I look forward to fostering those personal connections we've all missed.
It is our mission to contribute meaningful solutions to healthcare needs through naturopathic education, research, and advocacy, in communities throughout Australia and worldwide. We'd love to hear more about how you think we can achieve this mission.
Wishing everyone a safe and happy festive season.
The National Centre for Naturopathic Medicine at Southern Cross University is an internationally recognised centre of excellence and innovation in naturopathic medicine and health education, research and practice. We create, promote and advocate a strong culture of incorporating evidence-based science into healthcare education and clinical practice.

Media contact: Caitlin Zillman, NCNM Marketing and Communications Manager, +61 424 632 177 or caitlin.zillman@scu.edu.au
---