View all news
Olympic spotlight: Nicole Hannan, beach volleyballer and naturopath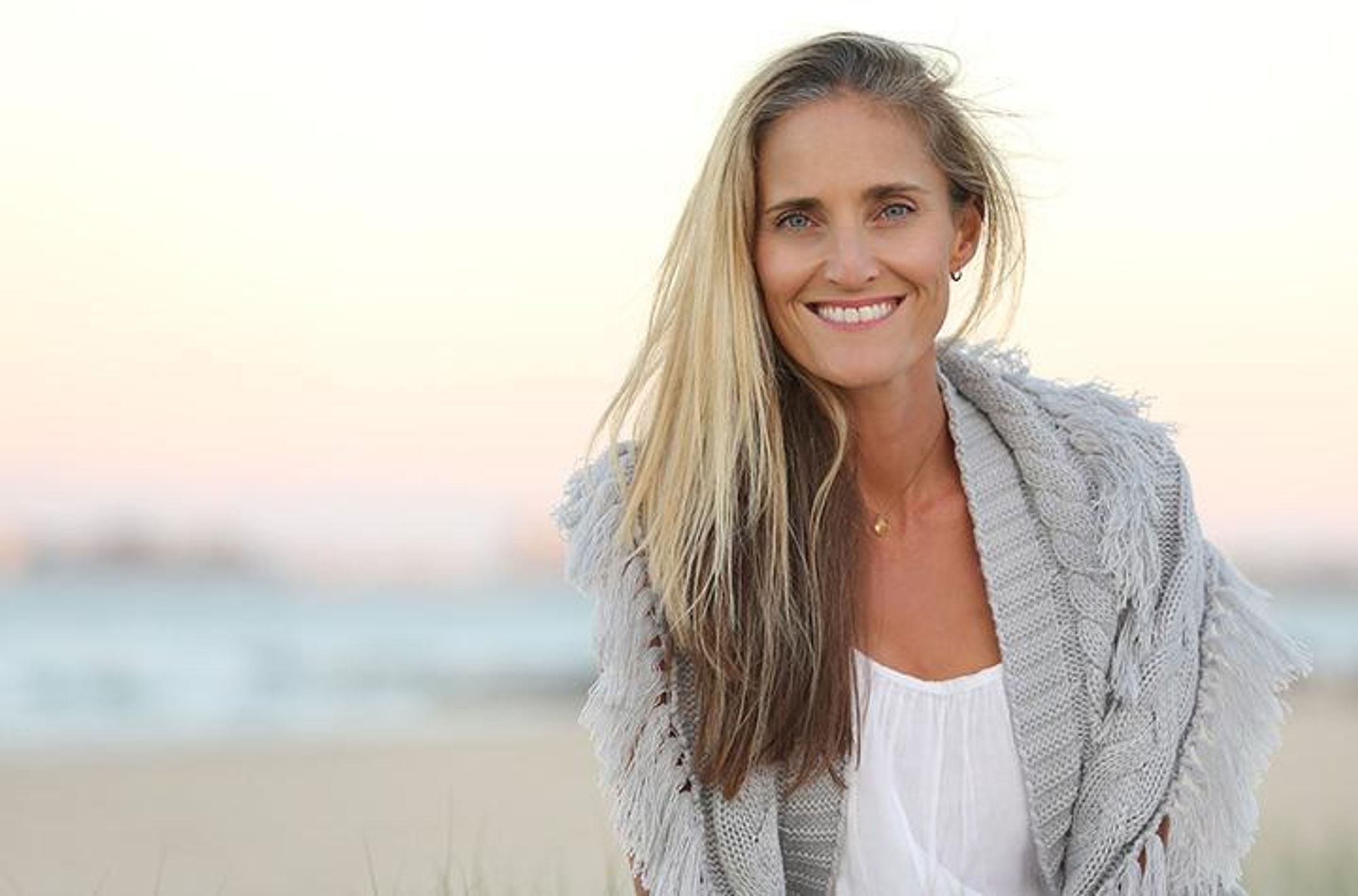 Meet Olympian, Nicole Hannan. For more than 17 years Nicole competed for Australia in indoor volleyball then beach volleyball, winning a bronze medal at the Beach Volleyball World Championships in 2003, then finishing 4th at the Athens 2004 Olympics.
Nicole is also a Naturopath and in March this year commenced a Doctor of Philosophy (PhD) with the National Centre for Naturopathic Medicine (NCNM) at Southern Cross University. Nicole's PhD research is focused on a rare gastrointestinal disorder, eosinophilic oesophagitis (EoE), a topic inspired from her lived experience raising her daughter who has EoE.
And yes, Nicole is loving watching the Olympics even more than the rest of us!
The importance of nutrition when competing at the highest level
With the Tokyo Olympics in full swing, we are spoilt with examples of elite athletes competing at the highest level. The Games also provide a small window into the extreme training routines, structured diet and mental preparation required to compete on the world stage.
Watching our athletes in action, it would be easy to assume that competitors across all sports have access to the best nutritional advice, but for Nicole this was rarely the case.
"We were very much left to fend for ourselves," says Nicole. "Aside from my time in Canberra at the Australian Institute of Sport, where all buffet options were dietician approved, we were completely in charge of what we ate. There wasn't really a lot of education – during my whole career, only once was I referred to a dietician for personalised nutrition advice.
"I wish so much that I knew then what I know now – and all the things that I could have been doing nutritionally to support my physical and mental health.
"I strongly believe in food as medicine, but due to the extreme demands of training, it can be difficult to replenish various nutrients with food only, especially when travelling for around half the year. Most of the time on the international tour we stayed in hotel rooms without any kitchen facilities and were mostly reliant on the food provided at each event. My suitcase was always half full of food! I feel confident that my overall health and performance could have been helped with some targeted nutritional and herbal medicine supplementation.
"Since retiring, I have had the opportunity to work closely with some other Olympic volleyball players and it has been so nice using my knowledge to support and guide them with their nutritional choices to optimise their recovery and maximise performance. Understanding first-hand what the physical demands are during training and competition provides valuable information for me to personalise nutrition plans.
"What is really exciting now is that some supplement companies are having products that can be very beneficial for athletes, such as magnesium, zinc, iron, and B vitamins, HASTA certified to adhere to the World Anti-Doping Code for elite athletes. This allows athletes to be confident that the supplements are clean and not contaminated."
Turning a lifelong interest into a career
Fortunately for Nicole, the influence of her family ensured she had a basic knowledge of how to make real food choices in order to support her nutritional requirements.
"I have always been interested in natural therapy ever since I can remember," says Nicole. "My Grandma on my mother's side owned one of the first health food stores in Perth. Oma, my father's mother, was one of the healthiest people I know, she always grew most of her own seasonal fruits and vegetables. Healthy meals and exercise were always a big focus at her house.
"My Mum and Dad are both very conscious of the importance of nutrition – they are both excellent cooks and I grew up with beautiful healthy meals, I was very fortunate to have that as a big part of my upbringing."
Nicole completed a sports medicine degree straight out of high school. She was hampered by injuries requiring both knees to be reconstructed within 11 months in the lead up to the Sydney 2000 Olympics, and was competing with a serious shoulder injury in the Athens Olympics, resulting in a shoulder reconstruction immediately afterwards. Following her surgeries Nicole channelled her time and focus into beginning her naturopathic medicine journey. When she retired from volleyball in 2007, Nicole focused on her naturopathy degree and studied all the way through her pregnancy in 2009.
It is no secret that Olympians require unwavering drive to be the best in what they do. For Nicole, that drive has flowed over from her Olympic career, to her work and studies in naturopathy.
"I am someone who likes to achieve things and I set very high standards for myself. When I stopped playing, I turned my study and naturopathy career into my goal," She said.
Nicole worked as a naturopath for more than seven years, establishing her own business, Alchemy Health & Wellbeing. She also spent time supervising student clinics and working as a lecturer in biosciences, naturopathy and nutrition at Endeavour College of Natural Health and completed a Master of Medical Research degree at the end of last year.
Striving to uncover more with the support of the National Centre for Naturopathic Medicine
It is this drive that keeps Nicole focused while she undertakes a PhD at NCNM. Specifically, Nicole's passion is exploring the potential benefits of complementary medicine for eosinophilic oesophagitis. Nicole had never heard of EoE before her daughter was diagnosed with the condition. Now, she wants to continue her research in order to help individuals and families living with EoE and educate fellow practitioners about the safe and effective management of EoE in clinical practice.
"One of the really big things for me is that, as far as I am aware, EoE is not currently part of the curriculum for naturopathy and nutritional medicine students. So, a big passion of mine is to bring this research to the forefront and help practitioners to support individuals with EoE by understanding the disease, and what treatments are appropriate and most importantly what treatments could do more harm than good."
Nicole also understands the value of having the right team around you, in order to achieve the best results. Nicole is currently working under the supervision of the NCNM's Associate Professor Matthew Leach and Dr Janet Schloss.
"I am working with an amazing team at NCNM – I feel so supported. When you are looking at a big goal, you need the best coaches to work out how to coach a player to be their best. I feel like I have the best coaches in my corner right now. On this journey, I feel the calmest I have felt in a really long time," she said.
"I believe the Centre is a really exciting development for our profession – I am extremely grateful to be involved with this team of such highly regarded academics and excellent humans forging a path for natural medicine in Australia."
The National Centre for Naturopathic Medicine at Southern Cross University is an internationally recognised centre of excellence and innovation in naturopathic medicine and health education, research and practice. NCNM creates, promotes and advocates a strong culture of incorporating evidence-based science into naturopathic education and clinical practice.
---