View all news
Over 3000 species of medicinal plants housed at Southern Cross University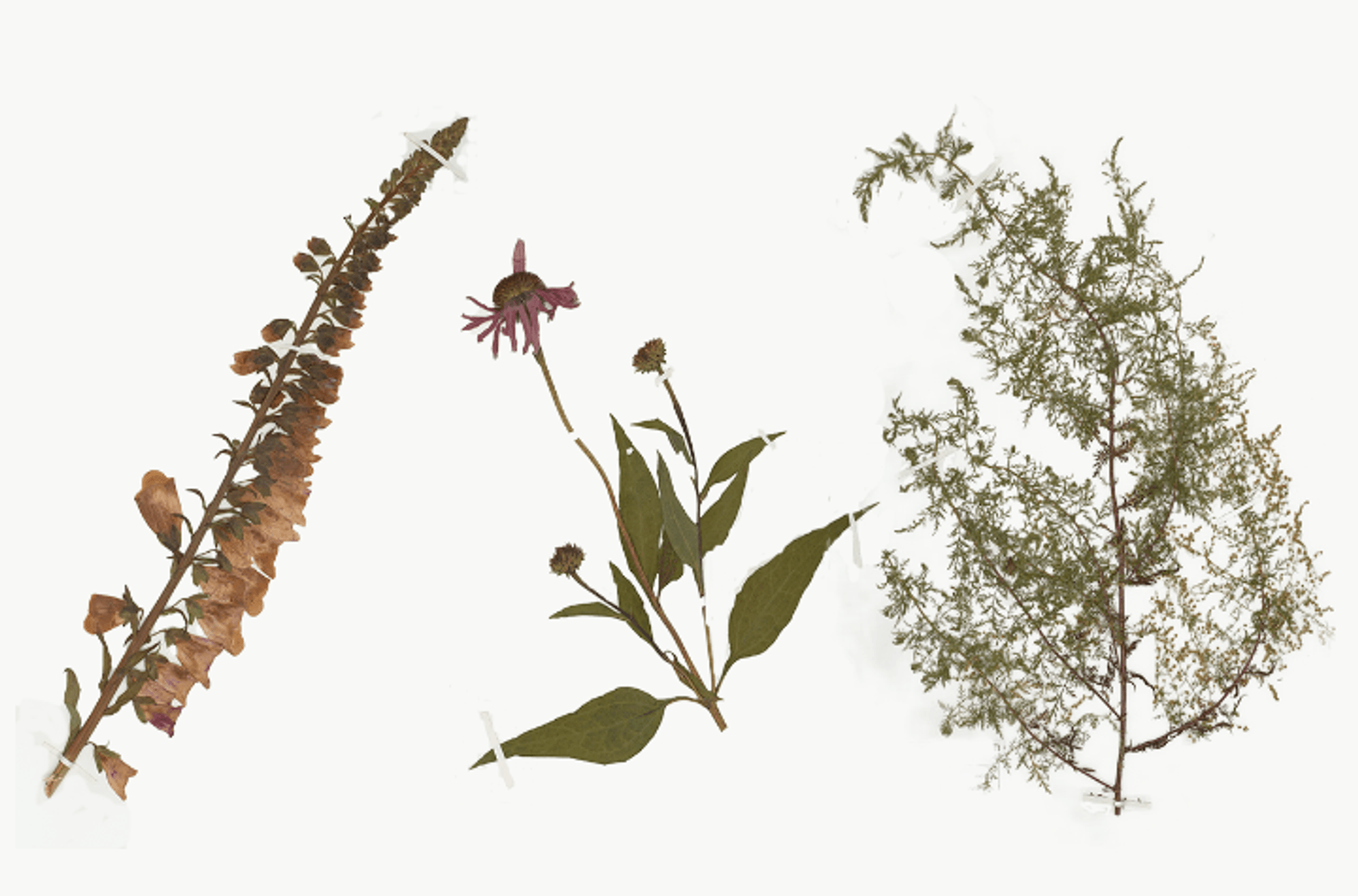 Human societies have used herbal medicine throughout history. Yet many don't realise that even today, a large number of pharmaceutical drugs are derived from medicinal plants.
This Herbal Medicine Week, we uncover the extensive collection of medicinal plants held at the Medicinal Plant Garden and Herbarium on Southern Cross University's Lismore campus and explore some of their healing properties.
The Medicinal Plant Garden, a unique teaching resource and 'living laboratory' was opened in 1999 by well-known television presenter, Mary Moody from the ABC production Good Gardening. While the number of herbs in the garden varies over the seasons, around 120 species of herbs, trees and shrubs form part of this living collection.
The Herbarium operates as a living specimen library, consisting of mainly dried, pressed specimens, as well as examples of botanical drug references. When stored correctly, these specimens can be preserved for hundreds of years. Registered with the International Index Herbariorum based at the New York Botanical Gardens, the Herbarium at Southern Cross houses over 6500 specimens, representing about 3000 species from over 200 plant families.
The Herbarium is used for research and is involved in herbal authentication using pharmacognostic techniques including botanical identification and microscopy. Senior Analytical Officer and Pharmacognocist at the Medicinal Plant Herbarium, Peter Mouatt, has been involved in establishing and maintaining the collection since 2005. He shared some of the remarkable qualities of these plants.
Aspirin for example, is a household drug known as a pain reliever, heart attack preventer and even linked to cancer prevention.
"Aspirin derives its original name from the herb Meadowsweet, then known as Spiraea ulmaria, now known under the name Filipendula ulmaria. We have it growing in the herb garden, with its aromatic small creamy flowers growing in clusters in summer," said Peter.
"This herb contains a range of salicylic acid derivatives from which this early pharmaceutical was produced. These types of compounds also famously present in the bark of Willow and Poplar trees, also used since ancient times in the treatment of fevers and pain."
"We have foxglove flowering in the herb garden at the moment, more often know as a cottage flower, this is famously the source of cardiac drug digoxin, which is still used today in some heart conditions as a prescription drug. Although discovered as an effective treatment in some cardiac conditions over 200 years ago, it continues to be a widely utilised pharmaceutical drug."
Other drugs of natural origin include the statins originally from fungi, numerous potential anti-cancer drugs such as paclitaxel from yew tree, Taxus brevifolia, vincristine and vinblastine from Madagascar Periwinkle, Catharanthus rosea, anti-malarials such as artemisinin from sweet wormwood, Artemisia annua, and numerous other compounds that have historically been the source of new understanding on human biology and potential medicines.
"The newest source of research in natural products for medicine is probably cannabis," said Peter.
"A huge range of cannabinoids are being identified and various extracts and products undergoing clinical research, including through the National Centre for Naturopathic Medicine at the University."
"Perhaps exemplifying the place of many plants over time in human culture, cannabis is growing in use again as both a food and medicine, a role it has played in numerous cultures over a long time. As have many of our culinary herbs and spices that were historically utilised as medicines."
The herbarium also houses two unique personal collections donated posthumously, which represent a legacy to the work of the collectors. This includes a collection if natives, containing all known Eucalyptus and ferns in Australia, from local man Dr Calder Chaffey. A unique ethnobotanical collection from the Amazon collected in 1981 also found its way to Southern Cross in 2014. Originally from Murwillumbah, botanist Robyn Tredwell led the Amazon expedition and for many years housed this collection of medicinal plants in the remote Kimberley region in Western Australia, where she managed the Birdwood Downs station.

The garden and herbarium collection will continue to expand and play an important role in research and education at the University, including research into traditional food and medicine used in Australia such as Terminalia ferdinandiana, better known as Kakadu Plum.
"Being in a sub-tropical area with both a garden and herbarium, as well as laboratory and clinical research facilities, we have an ideal situation to grow research into the largely unique Australian flora," said Peter.
"The cultural history of western herbal medicine has been based on the herbs and traditions of Europe and the America's primarily, but there is an enormous range of herbs and plant medicines of possible value and as sources of new therapies from these other areas of the world, much closer to our own."
Media contact: Caitlin Zillman, NCNM Marketing and Communications Manager, +61 424 632 177 or caitlin.zillman@scu.edu.au
---