View all news
SCU College receives international gold standard for online English courses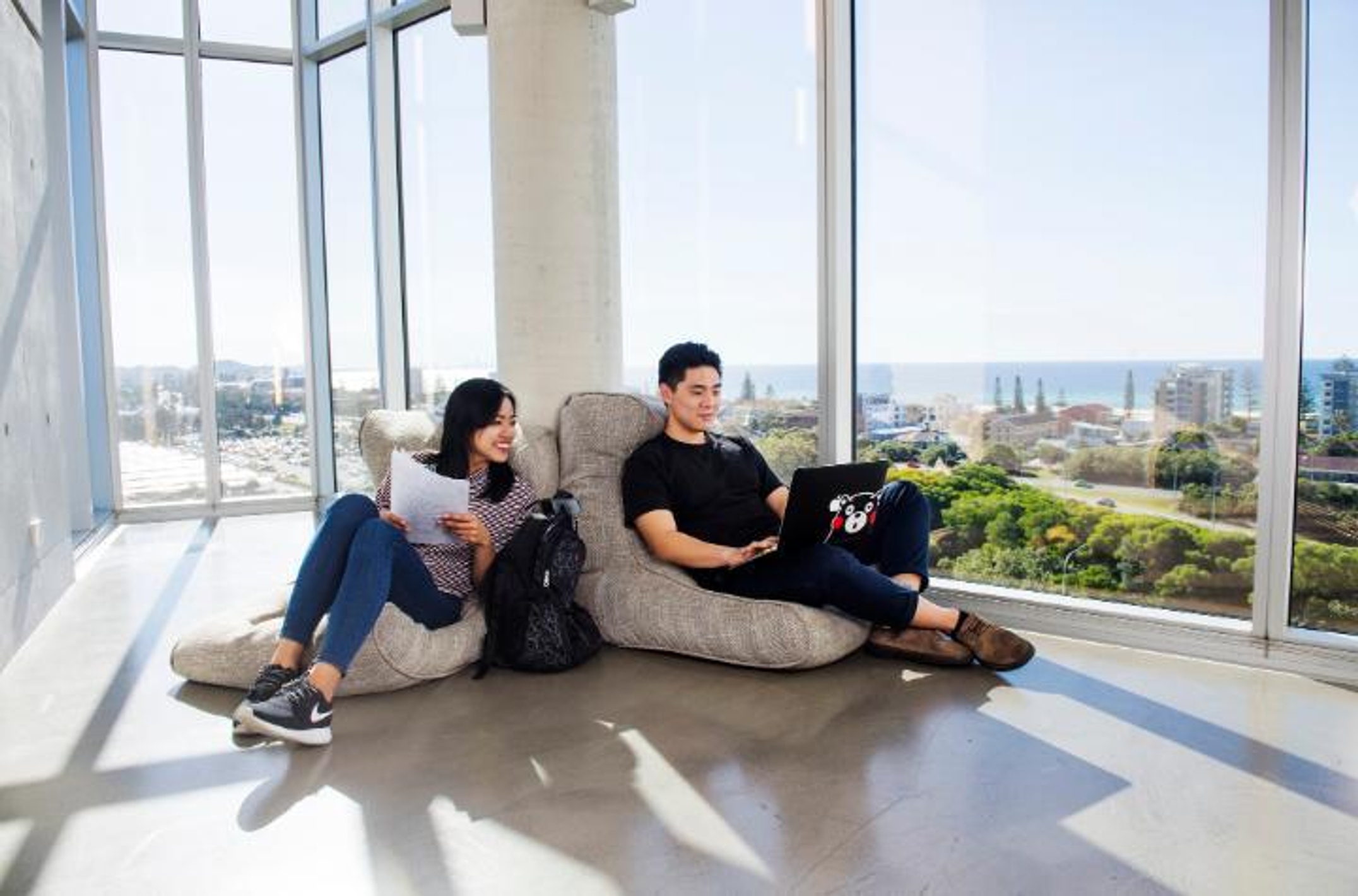 Southern Cross University seamlessly transitioned to online learning for offshore international students last year and has now been awarded a prestigious gold standard NEAS rating for its online English language courses.
Director of English Language Programs at SCU College Sharon Leslie said the endorsement was an important quality indicator. "SCU College is a long-time NEAS-endorsed centre but to have the additional NEAS endorsement specifically for online courses is very gratifying," she said. The College received the endorsement for both the five-week General English (GE) and 10-week English for Academic Purposes (EAP) courses, which were offered online for the first time in 2020 due to COVID.
While other institutions closed or took multiple weeks to begin delivering their English Language courses online, SCU College did not skip a lesson – transferring all courses online overnight.
SCU College Director Professor Thomas Roche said NEAS had introduced the additional badge of quality specifically for online courses to enable prospective international students and agents to decipher which online courses for offshore students are of the highest quality.
"Many institutions have necessarily moved to offering online English courses. There is a of variety of approaches to online learning, and a variety in the quality on offer. This endorsement shows SCU College is a cut above. I'm really proud of the recognition this brings the SCU College English teaching team," Professor Roche said, regarding the approval from NEAS – the National English Language Teaching Accreditation Scheme.
Associate Lecturer Neil McRudden said the endorsement recognises the hard work Southern Cross University had poured into ensuring quality education translated into the online space, maintaining the 20 hours a week of live 'face-to-face' learning for international students both in Australia and around the world, as required by ELICOS standards and regulated through TEQSA.
SCU College has been a forerunner of embracing elements of the Southern Cross Model.
"The changes we're are continuing to implement align very well with the teaching and learning transformation being rolled out through the Southern Cross Model. We have focused on developing media-rich, interactive, responsive learning resources and class teaching that is engaging and requires active learning, rather than students sitting passively, listening to everything a teacher says," Mr McRudden said.
In doing so, the SCU College teaching team has incorporated platforms such as Zoom, Blackboard Collaborate, competitive learning apps such as Kahoot and Quizlet into daily lessons, and established thriving online student communities across communication apps such as WhatsApp, WeChat and Line. The quality endorsement of the GE and EAP courses through SCU College was part of a Trade and Investment Queensland (TIQ) initiative to enhance the delivery and marketing of virtual courses.
"The endorsement process took about six weeks and included NEAS staff having full access to our site. It also included anonymous surveys with students and staff, which yielded very positive results. It's a testimony to the quality of the course when students spending five hours a day learning online are giving good feedback," Mr McRudden said.
"They were very happy with the quality of our teaching and platforms and also gave recommendations – most of which we were already in the process of doing – which has been great confirmation for us. Some of the current changes include reimagining the EAP site to become even more interactive and user-friendly with learning games and every reading and resource available under each week's learning module".
In its report, NEAS said it was particularly impressed with the University's online delivery including extensive use of education applications to engage online students with explicit learning outcomes embedded, and stand-out student feedback such as: "tremendous support from teachers and staff – I cannot thank you enough."
In a recent Southern Cross University student survey, one particular teacher, Sarah Logan, who teaches GE and Study Tours, received five-star feedback from every student.
One student wrote: "I would like to make a special recognition to Sarah. She is a really good teacher. She makes us work hard but at the same time she is really good at motivating students. I felt that she really cares about us. When I asked her many questions, she always helped me."
Sarah says keeping online students engaged is all about asking them what they want, what their goals are and fostering an environment of connection and belonging.
"We aim to give students a sense of control in letting us know how they want to learn and interact which is very important for them at the moment, when they are logging into class from their bedrooms and missing out on the in-person learning. However, we are also quite firm about encouraging students to use their cameras and to engage in break-out discussions, and this has really helped students come out of their shell and build those connections.
"At the end of each class we give students 'self-access time' where they can stay in the virtual classroom and ask us questions, and students say this makes them feel heard and understood – especially shy students who don't always speak up in class.
"It's lovely hearing the student feedback and knowing they are having a rewarding experience."
The majority of SCU College international students are on a pathway to either undergraduate or postgraduate study. The five-week GE course enables international students to improve English language skills and is a pathway into the 10-week EAP course – with successful completion of EAP being a pathway into Southern Cross University degrees.
Language students come from a range of countries including Japan, China, Taiwan, South Korea, and an increasing number of South American students from Colombia, Brazil, Peru and Chile. Popular degrees following the EAP include business and tourism and more recently osteopathy and social work.
SCU College is also a member of UECA – University English Centres Australia – and recently led UECA's nationwide benchmarking project with 21 participating universities, as well as hosting the national UECA Assessment Symposium online.
Learn more about SCU College programs.
Media contact: Jessica Nelson, media office at Southern Cross University, 0417 288 794 or scumedia@scu.edu.au
---