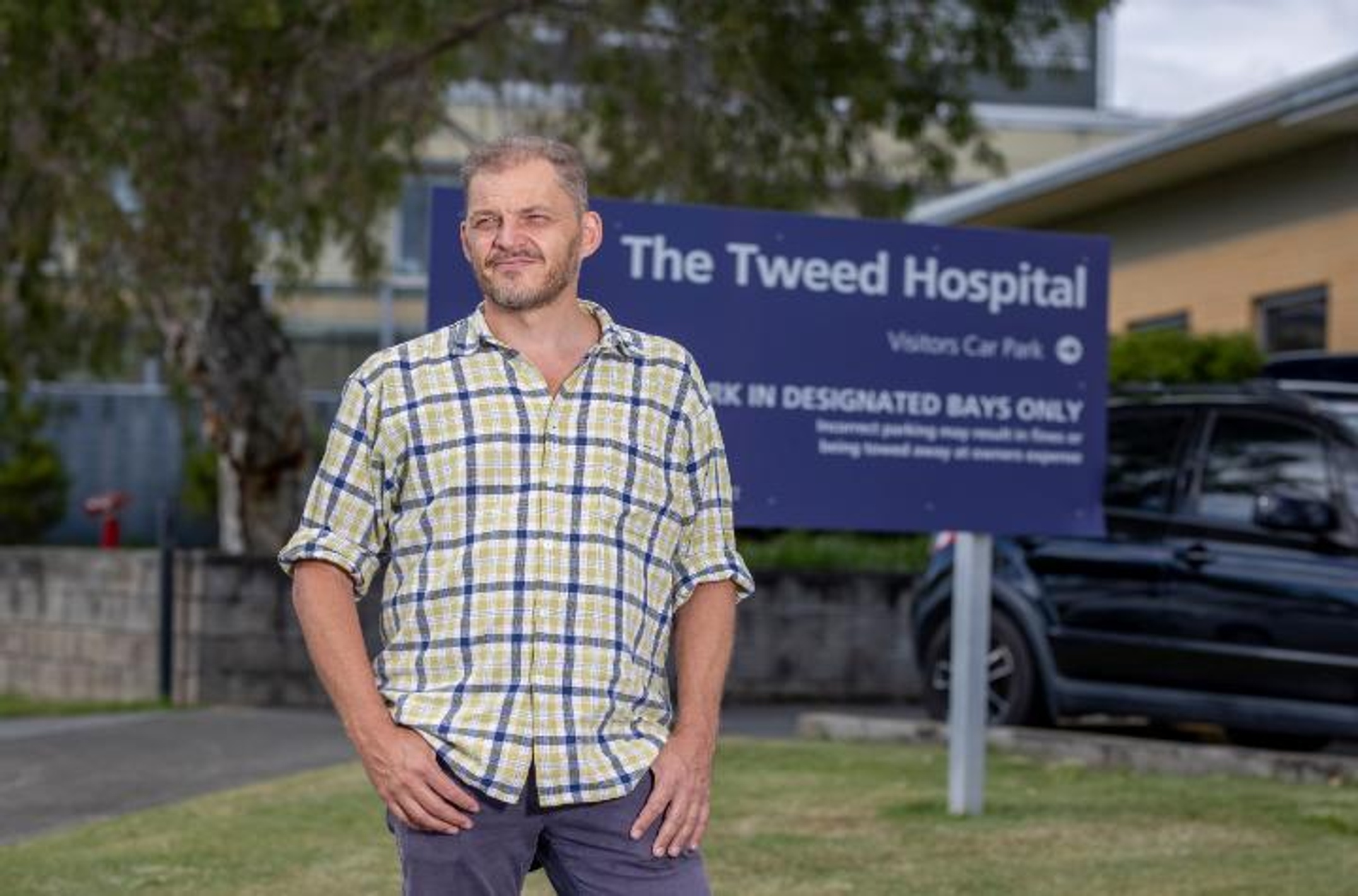 From telehealth to virtual funerals, the healthcare sector struggled like everyone else to reinvent itself during COVID. For some drug and alcohol counsellors however, lockdown brought surprising results.
Southern Cross Social Work graduate and MERIT Case Manager at Tweed Hospital Jock Mackenzie said counselling over zoom made his service a lot more accessible for people who could phone in from home. "I didn't think group sessions on zoom particularly would work at all but some people feel a lot more relaxed in their own homes where they feel they can be more vulnerable.
"They are shorter sessions though, it's hard to maintain a 40-minute call over zoom and you miss the physical cues, so there are limitations of course."
With years of experience in drug and alcohol research, and qualifications in counselling and psychology, Jock was already well versed in the theoretical requirements of social work before he started the degree at Southern Cross.
"I had a background in research but I was really looking for a degree that would put me where I am now, working clinically. As I continued studying, I came to value the discipline of social work for itself and its focus on the social and structural aspects of human life which gives a more holistic understanding of what it means to be human," he said.
His second placement during the course at Tweed Hospital turned into a full-time role once he graduated, and Jock now works at the hospital in a program for offenders with a treatable drug or alcohol problem.
Participants in the program have been granted an adjournment in their sentencing and the opportunity to turn things around. "We are essentially dealing with people who are at a critical point in their lives. We help them to stop and reorientate themselves – it might be through treatment programs or finding housing or whatever they need so they get a better outcome from their sentencing and they stay out of the justice system in the future."
While immensely satisfying, it can be challenging work. ­­­"The best thing about my job is having a clear structure, a defined timeframe and process for helping people to hopefully turn a crisis into a turning point in their life. The most challenging (and interesting) part is dealing with the clash of cultures and processes in the interface between two very different systems – justice and health," said Jock.
"Self-care is a really important part of any role in health. It's a delicate balance to be genuinely present with someone and to do the work with them, but also not take it home with you," said Jock. "Life drawing is my hobby and I've been doing it for a long time, it makes the woes of the world disappear for a while!"
Equally as important are professional networks and Jock advises students and would-be students to cultivate their relationships with fellow students from the very beginning of the course. "It's much easier when you can find friends to work on the joint assignments together and otherwise support each other through. They may also end up being your professional network once you graduate," he said.
We work with people who are before the local courts it's not necessarily charges relating to drugs but they need to have a treatable drug problem that we can assist them with.
We help them out with drug and alcohol counselling case management, helping them linking into services, whether it be housing, employment dealing with Centrelink, anything else they may need so I kind of sum it up as we basically help them to stop reorientate and then get going so they one hopefully get a better outcome from their sentencing but also to help them stay out of the justice system in the future in terms of addressing some of the things that have got them into trouble.
I've always been really interested in the field one reason is that unlike a lot of sort of areas in health it was very open to community supports to even different ways of looking at the world there's a lot of interest in spirituality and mindfulness and other things that are seen as pretty alternate or marginal in mainstream health.
I've previously been working in drug and alcohol sector for quite a while but as a research assistant so I'd been in the sector a long time but not doing clinical work so I did my course later in life as a mature age student certainly a lot of my life experiences really helped make the most out of what I was studying. I had stuff that I could bring to the course it wasn't all sort of theoretical or academic.
I was attracted to the masters in social work in that it sort of built on the previous study I'd done and gave me the professional qualification, allowed to get me the role that I have now.
The placement, it's really worth the real guts of the course in terms of how much you learn and be prepared for working in the field long term.

---