View all news
Big ideas thrive in small town: Kyogle Writers Festival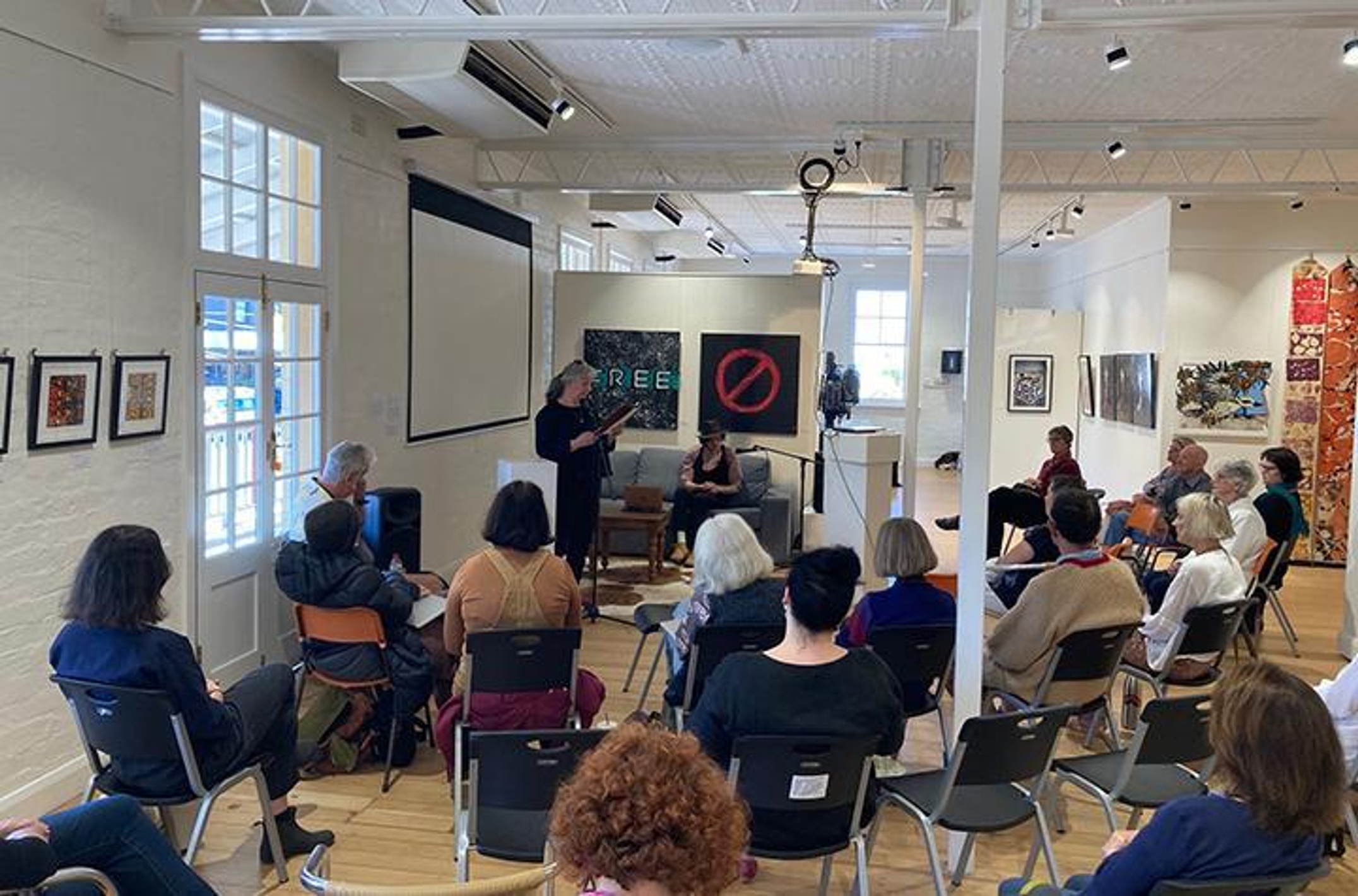 A stellar Southern Cross University line-up will feature at the Kyogle Writers Festival this weekend as the 'small town festival of big ideas' returns for its second edition.
Writers and readers will flock to the picturesque Northern Rivers town west of Byron Bay for three days of packed programming from May 13 to 15. The festival features around 70 authors and poets and includes on-stage conversations with authors, panel discussions and workshops.

Southern Cross University food historian Associate Professor Adele Wessell will be in conversation with Bundjalung chef Mark Olive on Friday 13 May. Professor Wessell will also anchor the Home/Cooking panel on Saturday 14 May with Northern Rivers chef Belinda Jeffery, Sydney Morning Herald food critic Barbara Sweeney and University of Newcastle historian Associate Professor Nancy Cushing.

The University's Creative Writing coordinator Dr Lynda Hawryluk will be in conversation with Sydney-based memoirist and creative non-fiction writer Patti Miller about Patti's latest book, True Friends (Sunday 15 May).

Southern Cross creative alumni feature throughout the program. Acclaimed writer Jessie Cole (Staying: a memoir; Darkness on the Edge of Town) and Emily Brugman (debut novel The Islands) join the Writing Close to Home session on Saturday 14 May. Emily Brugman also features in the New Fiction session (Saturday 14 May). Andrew Spencer will host the Flamingo Writers Salon, a showcase of emerging writers with debut short form story writing across styles and genres (Saturday 14 May and Sunday 15 May). Katinka Smit will lead the workshop Close to Home: Historical Narratives of Lived Experience (Sunday 15 May).

Adjunct Professor Kevin Markwell will be in conversation with author, paramedic and filmmaker, Ben Gilmour about Ben's memoir The Gap, a no-holds-barred look at what happens after a triple-zero call is made: the drugs, nightclubs, brothels, billionaires, emergency births and even a kidnapping (Saturday 14 May).

Creative minds benefit from healthy bodies! The University's osteopathy graduate Shannon Apps will be offering tips to avoid shoulder, back, neck or wrist pain in the session Front Up! Body Self Care (Sunday May 15). A must-do session for writers and illustrators.

Southern Cross University is proud to present a high school session The Power of Words on Friday 13 May. Three very different writers – teen-activist Jean Hinchcliffe, writer and filmmaker Ben Gilmour and master storyteller Melaina Faranda – take turns on the KMI Hall Main Stage to talk about their creative journeys and give tips and advice to young writers (and activists!).

Other literary stars appearing include Melissa Lucashenko (the University's inaugural creative arts fellow), Julianne Schultz, Jackie Huggins AO, Chelsea Watego, Delia Falconer, Harry Saddler, Ellen van Neerven, Michael Burge and many more.

Panel discussions include Writing Nature, Writing the Sensual World, The Hero's Journey, Creativity after the Fire and New Australian Fiction.

To view the full program and purchase online tickets go to www.kyoglewritersfestival.com

Discount tickets for Southern Cross University students
Southern Cross University students can purchase 'student rush' discount tickets by presenting their student card at the box office.

Southern Cross University is a proud sponsor of the Kyogle Writers Festival.
---