View all news
Gold Coast psychology students showcase their research projects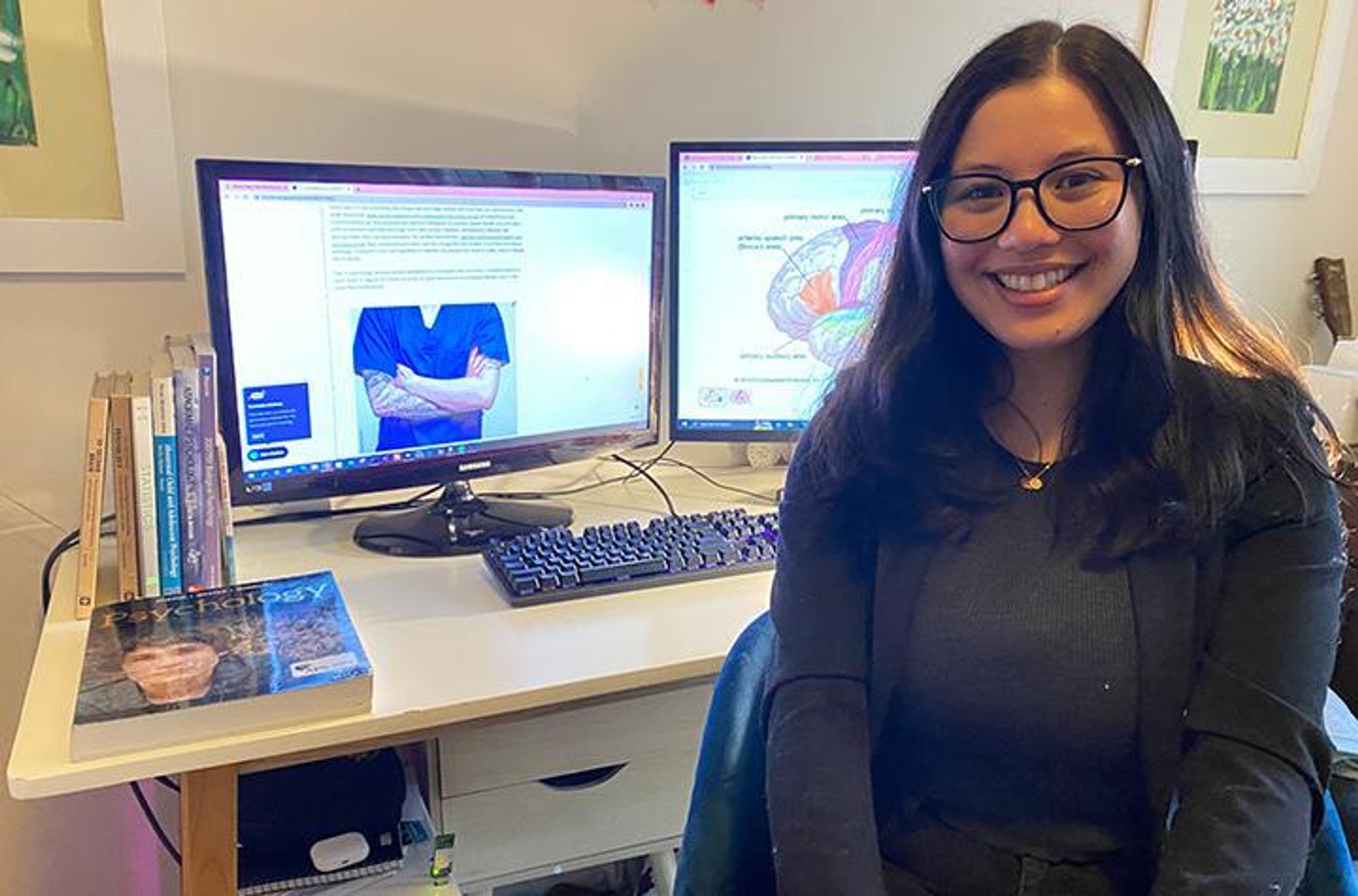 Burnout in e-sports; acceptance of visible tattoos on doctors and nurses; and the transgender experience of online dating platforms are some of the leading-edge research theses Southern Cross University psychology students are exploring.
The findings will be presented at the University's 18th annual Psychology Honours Conference this week. It is the first time the Gold Coast campus has hosted the event.
Dr Eric Brymer, Psychology Honours course coordinator, said he was impressed by the topics of all 24 students.
"So many of these studies will have great impact, which is a fantastic testament to the quality of the work produced by the students and the support of their supervisors," said Dr Brymer.
"The Honours year is an enormous milestone for psychology students and they should be rightly proud of their achievements. This conference is an opportunity to engage with the community and showcase their hard work."
'Burnout in Esports: exploring mental toughness and coping as predictive factors' by Jack Sargeant. Supervisor: Dr Dylan Poulos.
Because esports is a relatively new activity there is little research on players' mental toughness and burnout. Team-based competitive esports (such as League of Legends, Overwatch, and Counter-Strike) are now viewed as a viable career path with many young people now making millions from playing esports. Jack is investigating the predictors of burnout and how player wellbeing can be maintained.
"There is a lot of research for coping with stress in traditional sports. I wanted to investigate it in an esports context to see if there are any differences," Jack said.
"Many esports players are experiencing symptoms of burnout. The average age of professional esports players is much younger than traditional sports, and some as young as 16 are experiencing the symptoms of burnout. It's a lot of pressure on the shoulders of young kids when many are still in school.
"Teams are starting to realise there's a lot more to it than just getting these players signed up and hoping they'll perform. You've really got to look after esports players, like you would a normal athlete, to get the best out of them. Esports is moving in that direction, it's early days, and research like mine will help make a difference," said Jack.
'Investigating the acceptability of visible tattoos on doctors and nurses' by Lily Kiriyama. Supervisor: Associate Professor Sally Sargeant.
Previous research from a just few years ago showed that tattoos negatively affected patients' impressions of health professionals, especially those who were female employees. However, Lily's research indicates community acceptance may have shifted.
"We think the stigma of tattoos may have declined towards people working in the health sector," said Lily. "This study indicated there was no difference in the acceptance of doctors or nurses (male or female) having tattoos or not having tattoos."
The study was a survey that compared people's ratings of tattooed and non-tattooed health professionals presented in a video. More than 970 participants from across a range of ages, gender and cultural backgrounds participated.
"The implications are that employers, both public and private, might reconsider their guidelines around the covering up of tattoos," said Lily. "Our results indicate greater acceptance of self-expression by doctors and nurses with visible tattoos."
'Assessing relationships between outness and wellbeing in transgender users and non-users of online dating platforms' by Lily Osmetti. Supervisor: Dr Kachina Allen.
Lily conducted an anonymous online survey and recruited more than 200 transgender Australians who were asked about their offline lives as well as any experiences with online dating services such as Tinder and Grindr.
"We're looking at whether transgender people who are more open, or 'out,' about being trans have better or worse levels of mental health," said Lily. "Both online and offline, being openly trans can make people vulnerable to harassment yet at the same time may also allow them to feel authentic about their lives and avoid the stress of concealing their identity from others. Very little research has been done in this area, leaving it unclear whether 'outness' would have positive or negative effects on trans wellbeing."
Lily found that the authenticity benefits of being out as trans appeared to outweigh any extra risk of harassment and lead to better wellbeing.
"As we've seen historically, harassment was experienced very often by our participants regardless of how out they were," Lily said. "Verbal abuse, threats of violence and unsolicited sexual messages online had the greatest impact on wellbeing. The online dating users who used Grindr or had their profiles visible to cisgender (non-transgender) men experienced the most harassment by far."
Psychology courses
Learn more about studying psychology at Southern Cross University.
The conference is the culmination of the one-year Bachelor of Psychological Sciences with Honours degree and moves students closer to a career as a registered psychologist or researcher.
Dr Brymer expects some students' theses to be further refined and peer-reviewed before being published in scientific journals at a later date.
Event details
18th annual Psychology Honours conference, September 29 & 30, held concurrently at Gold Coast and Coffs Harbour campuses.
---