View all news
Nursing alumna forging rewarding career in aged care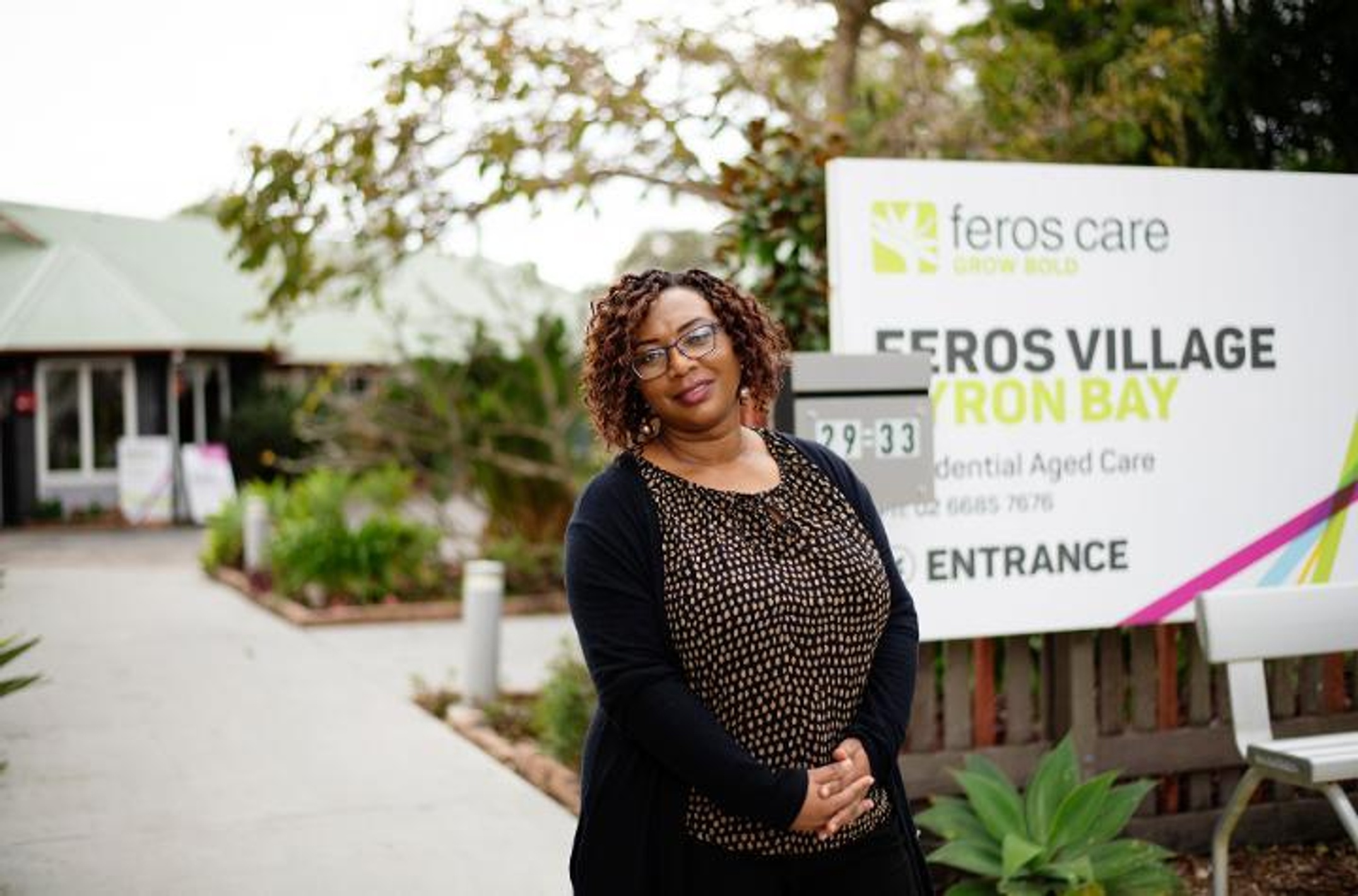 A nurse who hates the sight of blood might seem like a contradiction, but Shupikai Maduveko has made it work. She had never considered working in the aged care sector either, but now Shupikai says it's the best thing she's ever done.
Shupikai was working for a luxury fashion brand in London when she came to Australia on a holiday to visit her sister. After much persuasion to stay Down Under, Shupikai's sister also convinced her to consider studying nursing at Southern Cross University.
"I was shocked that she thought I could be a nurse because I hated the sight of blood. I used to watch TV shows and think there's no way I could ever be a nurse," Shupikai laughs. "But, we went to the uni and we put in an application."
Shupikai woke one morning in England to find that she had been accepted into the Bachelor of Nursing. Her sister helped with the move and she packed up her apartment in two days, flew to the southern hemisphere and had her first day of university just hours after landing.
"When my sister picked me up at the airport it was raining cats and dogs and she was in such a hurry. I asked her, 'what are you rushing for?', and she said I had to go to university and sign in and choose my classes. And I thought, oh my God, I have jetlag!" Shupikai said.
"Right now, I can say it's the best thing that I ever did. Going on my placement, into a hospital and learning new things and interacting with patients, and in aged care interacting with the residents, it came naturally.
"Today, I recommend Southern Cross University to everybody who asks me about it. I felt so supported and they gave me all the learning tools that I needed."
Shupikai is now the Facility/Clinical Manager at Feros Care Residential Village Byron Bay. She is responsible for the day-to-day operations of the organisation as well as management of the residents' care needs, in what has proved to be a rewarding career move.
"What I enjoy the most about aged care is that I spend each day working closely with the residents to make each day a bit brighter for them," she said.
"You develop good bonds with the people you're looking after as well as their families."
To forge a successful career in nursing, Shupikai said students need strong communication skills, a caring nature, attention to detail, empathy, a sense of humour and a commitment to advocate for the people in your care.
"You also need to be humble in this field because you will open yourself up to learn more and become a better nurse. You can learn from your seniors as well as juniors. It's an ongoing process. You learn something new every single day."
Learn more about studying nursing at Southern Cross University.
---