View all news
Southern Cross University responds to student safety survey findings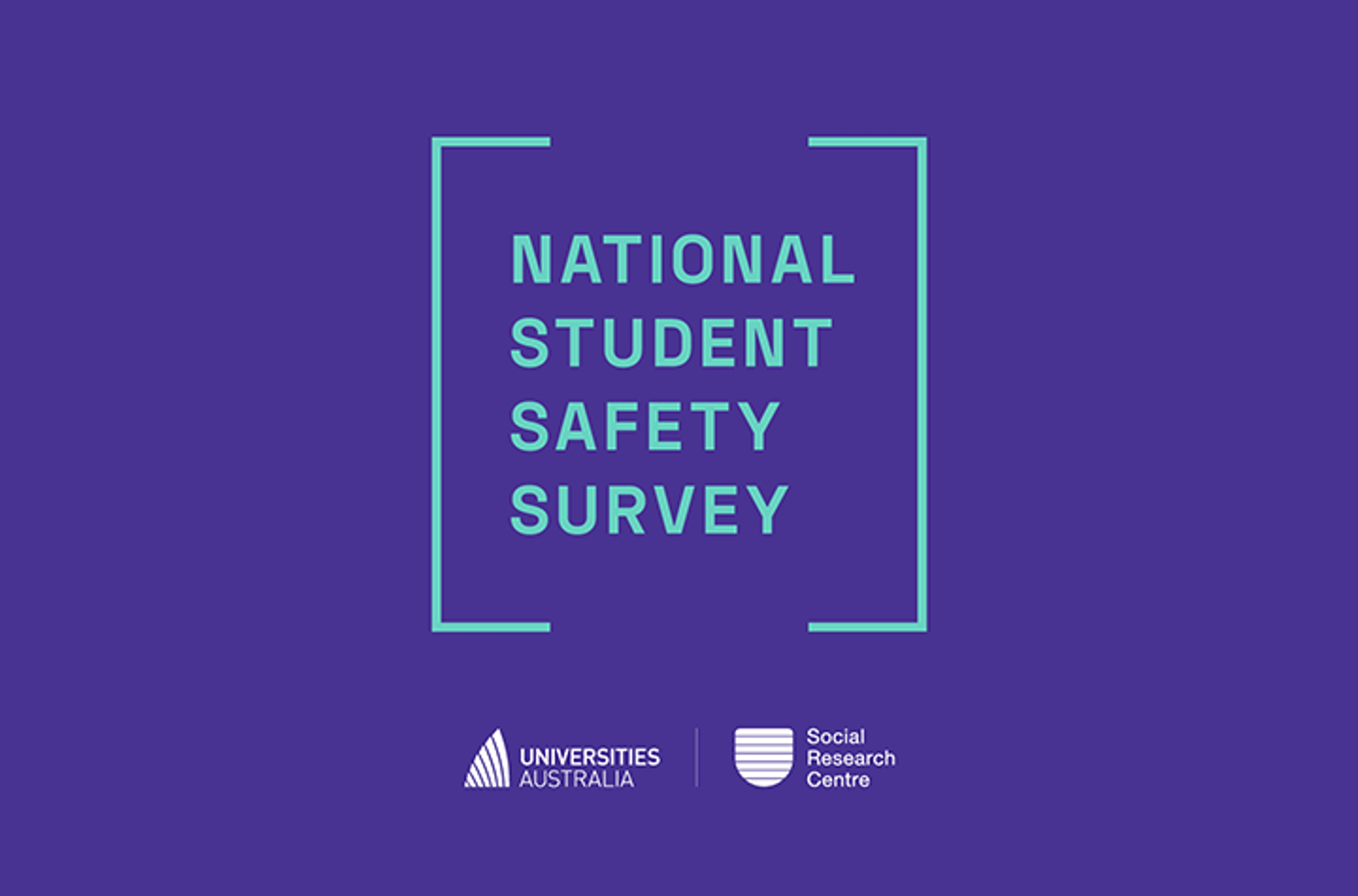 Southern Cross University welcomes the release of the 2021 National Student Safety Survey and the opportunity along with other Australian Universities to participate in, and to learn from, the findings.
Vice Chancellor Professor Tyrone Carlin said the survey findings gave the University a clear guide on areas for focus in its continued work to promote a safe and respectful campus environment and University community.
The 2021 National Student Safety Survey, undertaken by the Social Research Centre across the Australian higher education sector and endorsed by Universities Australia, surveyed more than 43,000 students around the country.
A total of 720 Southern Cross students responded. The survey provided rich data to inform positive action and included behavioural questions around sexual harassment and sexual assault both on and off campus.
Professor Carlin said the survey findings were timely as issues of equality and personal safety were brought to the centre of a broader national debate.
"These findings are a clear reminder that irrespective of the work we have undertaken as a University community to promote respect and safety, much remains to be done. Everyone at Southern Cross University has an important part to play in this."
"We pride ourselves as a University which promotes a culture of inclusivity and safety and which provides quality and accessible support services. Yet so many of those who responded to the survey did not know enough about where and how to report sexual harassment or assault or about how or where to seek assistance. This will be a key area for focus as we work through building a comprehensive response."
Professor Carlin also expressed deep concern at the low levels of formal complaints to the University made by students who had experienced sexual harassment.
"We want all members of our Southern Cross University community to feel safe and we must empower those who have experienced sexual harassment and sexual assault to report it and to feel confident in our processes when they do so. We need to better understand the factors that may stand in the way of complaints about unacceptable conduct."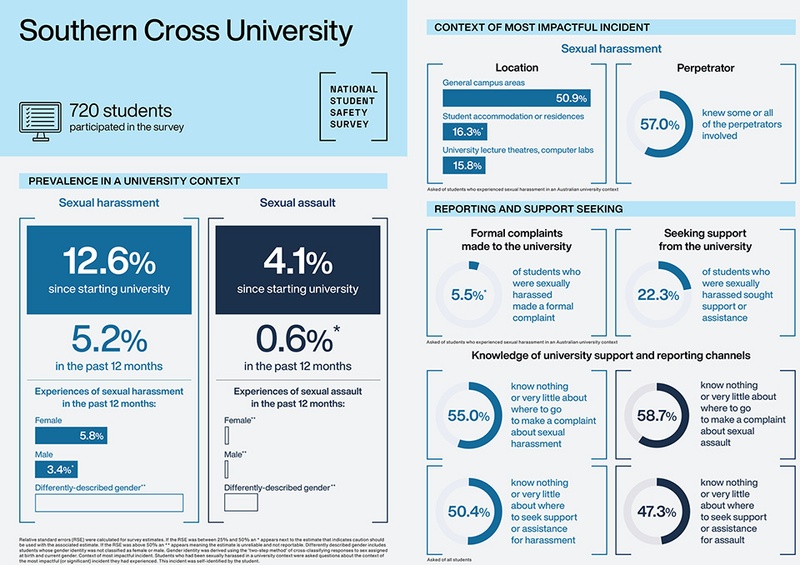 View the Southern Cross University results for the 2021 NSSS
NOTE: The report contains discussion and descriptions of sexual harassment and sexual assault. It may also contain mentions of self-harm, drug use and suicide ideation.
The NSSS data reports a total of 3.4% of males having experienced sexual harassment and/or sexual assault, compared with 5.8% of females and 11.4% of gender diverse populations.
As part of Southern Cross University's ongoing work to strengthen safety, it will:
streamline and simplify the ways in which students can report incidents and seek support;
review our current Sexual Assault and Sexual Harassment Action Plan, including how we share information on reporting incidents to the University;
increase promotion and completion of consent, sexual assault and sexual harassment awareness education modules on arrival at University for all Southern Cross students and staff;
work with partners to promote better security for students on placements.
Where to go for help?
We understand that conversations about the NSSS and its results can be distressing for members of our University and the wider community. If you would like to speak to somebody for support, a range of confidential resources are available to you. Southern Cross students can visit the University's safety webpage or call 1800 SC HELP (1800 72 4357).
---