Two Southern Cross University professors – Mark Hughes and Sue Walker – have been appointed to the Australian Research Council (ARC) College of Experts for 2024.
In joining the previously-appointed Professor Nigel Andrew and Professor Bradley Eyre, they'll double the College's Southern Cross University cohort to four.
"This is great news, not only for Professor Walker and Professor Hughes, but for Southern Cross University as a whole," said Deputy Vice Chancellor (Research and Academic Capability) Mary Spongberg.
"We now have four professors from three different faculties – Health, Education, and Science & Engineering – on the ARC College of Experts, which is an outstanding acknowledgement of the diversity and quality of our researchers and the work they do."
The ARC College of Experts draws internationally-recognised researchers from higher education, industry, not-for-profit and public sector research organisations to assess competitive research grant applications. They also provide advice and make recommendations on project funding under the National Competitive Grants Program (NCGP).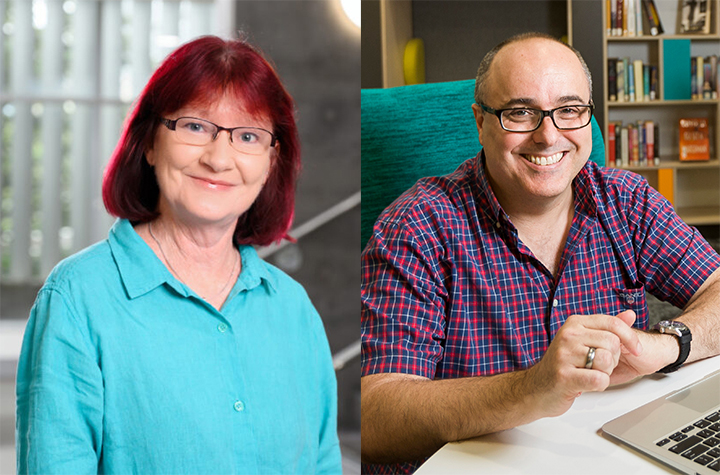 Professor Sue Walker and Professor Mark Hughes.
Professor Walker has more than 25 years' research experience in education and a wide range of special interests, including early childhood development, teacher-child relationships, and the transition to school. She now leads Southern Cross University's Early Years Research Lab with Associate Professor Michelle Neumann, and has many years' experience as an external reviewer of funding grants.
"I'm most passionate about early childhood development, education and care, as I'm inspired to make a difference in young children's lives – for the rest of their lives," Professor Walker said.
"To do that effectively we have to fund rigorous, excellent research that makes a difference in people's lives across the life span, and the ARC's College of Experts is essential for that."
Professor Hughes's career in the health sector has included aged care and mental health settings, editorial roles for social work and gerontology journals, and academic roles in Australian and overseas universities. He's looking forward to getting the 'big picture perspective' of research from the different funding applications the ARC receives from throughout Australia.
"I've always been impressed by the depth and breadth of research being conducted around the country, particularly in the social sciences, so reading the reviewers' feedback on applications is going to be very interesting," Professor Hughes said.
A recent independent report conducted by ACIL Allen, Impact Assessment of ARC-funded Research, found that that every $1 of ARC-funded research through the NCGP during 2002-21 generated an additional $3.32 in economic output (GDP) for Australia.
It also enhances research capability and improves outcomes in areas such as critical technology and communications, environmental sustainability, food supply chains, social policy and First Nations peoples.
Find out more from the ARC website.
---