View all news
Good slime for the climate, delivered by brown algae
A new discovery, co-led by a Southern Cross University PhD candidate, reveals brown algae as a carbon wonder plant, with the capacity to remove more than Australia's entire annual greenhouse gas emissions.
Published in Proceedings of the National Academy of Sciences (PNAS), Southern Cross University PhD candidate Mona Andskog and researchers at the Max Planck Institute for Marine Microbiology in Germany found that fucoidan, a compound in algal mucus, is particularly responsible for this carbon removal.
Brown algae – often called seaweed – come in many different varieties, from tiny tufts just a few centimetres long to huge kelp forests which can grow up to 50 metres high. They are found in cooler waters all over the globe, and are remarkably productive.
Worldwide, it is estimated that they absorb about 1 gigaton (one billion tons) of carbon per year from the air.
Mona has a background in marine ecology from the University of Oslo (Bachelor of Science) and the University of Bremen (Master of Science), and also has a keen interest in biogeochemistry.
She said she was thrilled to be a co-lead on a paper published in PNAS, one of the world's most-cited multidisciplinary scientific serials, for a study that started a few years ago. At the time, Mona was working independently as a freelance ecologist while waiting to start her PhD at Southern Cross.
"Together with the first author Hagen Buck-Wiese, a PhD student at the Max Planck Institute for Marine Microbiology, I wrote the grant proposal to fund the project and fieldwork in Finland," Mona said.
"We were quite lucky, because this was during the first few months of the pandemic in 2020 and we only had a small window due to border closures. We had fellow students, supervisors and international collaborators helping us and were all involved in making this new discovery.
"I can only encourage young researchers like us. If you have a burning research question, apply for grants no matter how big or small, and get people involved!" she said.
"It was a great way to prepare for my PhD, to be involved from start to finish, from securing funding and planning the experiments, to analysing the results and writing it up."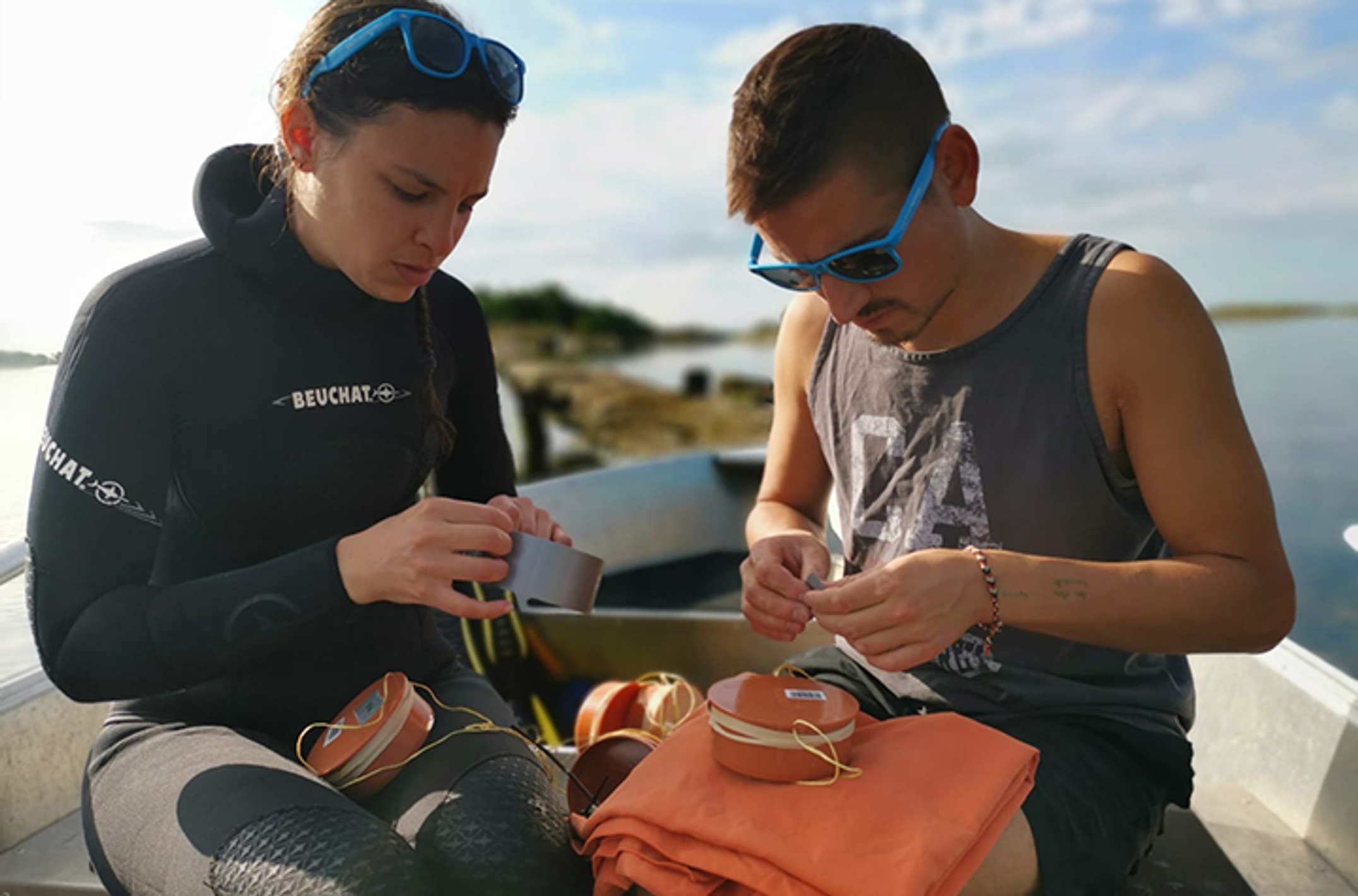 Now based in the NSW Northern Rivers after relocating from Norway, Mona is investigating seagrass biogeochemistry and carbon cycling for her PhD research. Her supervisors are Associate Professor Joanne Oakes, Professor Bradley Eyre (both Southern Cross University) and Professor Jack Middelburg (Utrecht University).
Brown algae could remove up to 0.55 gigatons of carbon dioxide from the atmosphere every year
You might wonder why brown algae release so much carbon back into the environment.
"Fucoidan, which is a complex sugar molecule, could have an important role in the brown algae's defence mechanism as it is antimicrobial and is produced in response to the high salt content in seawater," Mona explained.
"Its inherent complexity is also why fucoidan is so challenging to measure."
Some of the carbon absorbed by algae is released back into the environment in mucus form. This mucus is hard to break down for other ocean inhabitants, thus the carbon is removed from the atmosphere over a long time – potentially for hundreds to thousands of years.
Using the results from this study, brown algae could be sequestering 550 million tons of carbon dioxide removed from the air every year into algal mucus. This equates to almost the amount of Germany's entire annual greenhouse gas emissions – and more than Australia's annual greenhouse gas emissions.
The researchers experimented with bladderwrack, a common brown algae species found in the Baltic Sea and the North Atlantic, at the Tvärminne Zoological Station in southern Finland. In doing so they managed to analyse brown algae mucus in detail for the first time.
To their astonishment, they found that up to half of the mucus is comprised of fucoidans.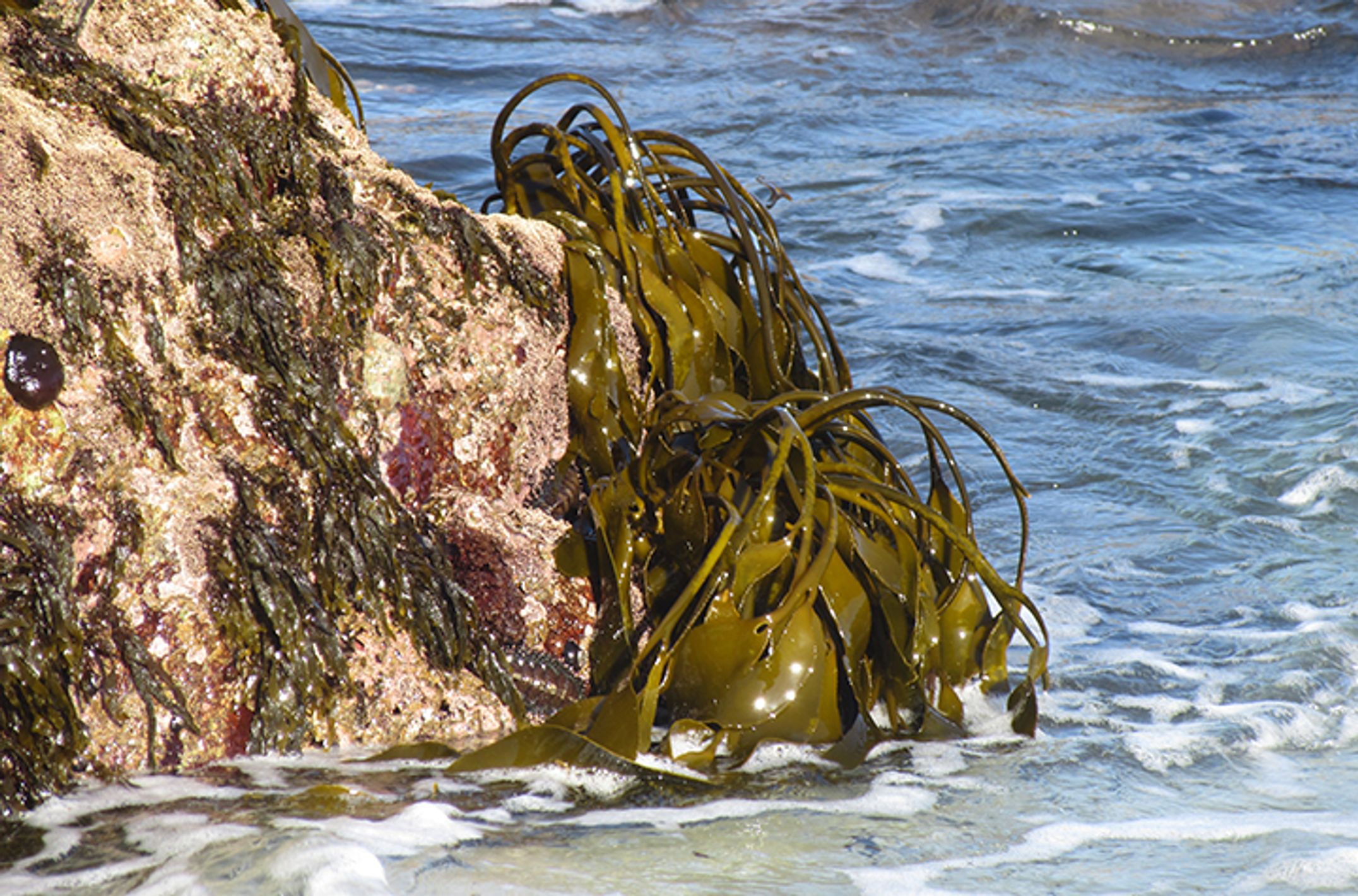 Previously, researchers at the Max Planck Institute for Marine Microbiology found that the fucoidans tend to stay around in the ocean because very few organisms can actually eat it due to its complexity. So, although the algae are releasing mucus in high amounts, carbon stored in fucoidan does not return to the atmosphere quickly.
"The fact that fucoidans are unappetising is great news because, in combination with the high amount released, we think we have found a very important pathway through which algae store carbon in the ocean," Mona said.
The role of brown algae in the global carbon cycle and climate regulation has received more attention in recent years, and seaweed aquaculture for carbon credits and other products are emerging at a high pace in Australia and globally. This study shows that the carbon storage potential of brown algae occurs not only through biomass production but also in invisible dissolved molecules.
"Actually, over a year, these algae invest more carbon into released fucoidan than in their biomass," Mona said.
Having the tools now to quantify these dissolved molecules is not only going to be important for the aquaculture industry, but the potential for carbon sequestration by natural brown algae habitats.
"Our study also shows how important it is to protect and restore natural brown algae habitats as we see these declining worldwide," said Mona.
"All over Australia brown algae populations are facing declines, with some, such as the giant kelp forests of Tasmania, having experienced 95 per cent loss over the past few decades."
Study details
Paper: 'Fucoid brown algae inject fucoidan carbon into the ocean' by Hagen Buck-Wiese, Mona A Andskog, Nguyen P Nguyen, Jan-Hendrik Hehemann, et al
Journal: Proceedings of the National Academy of Sciences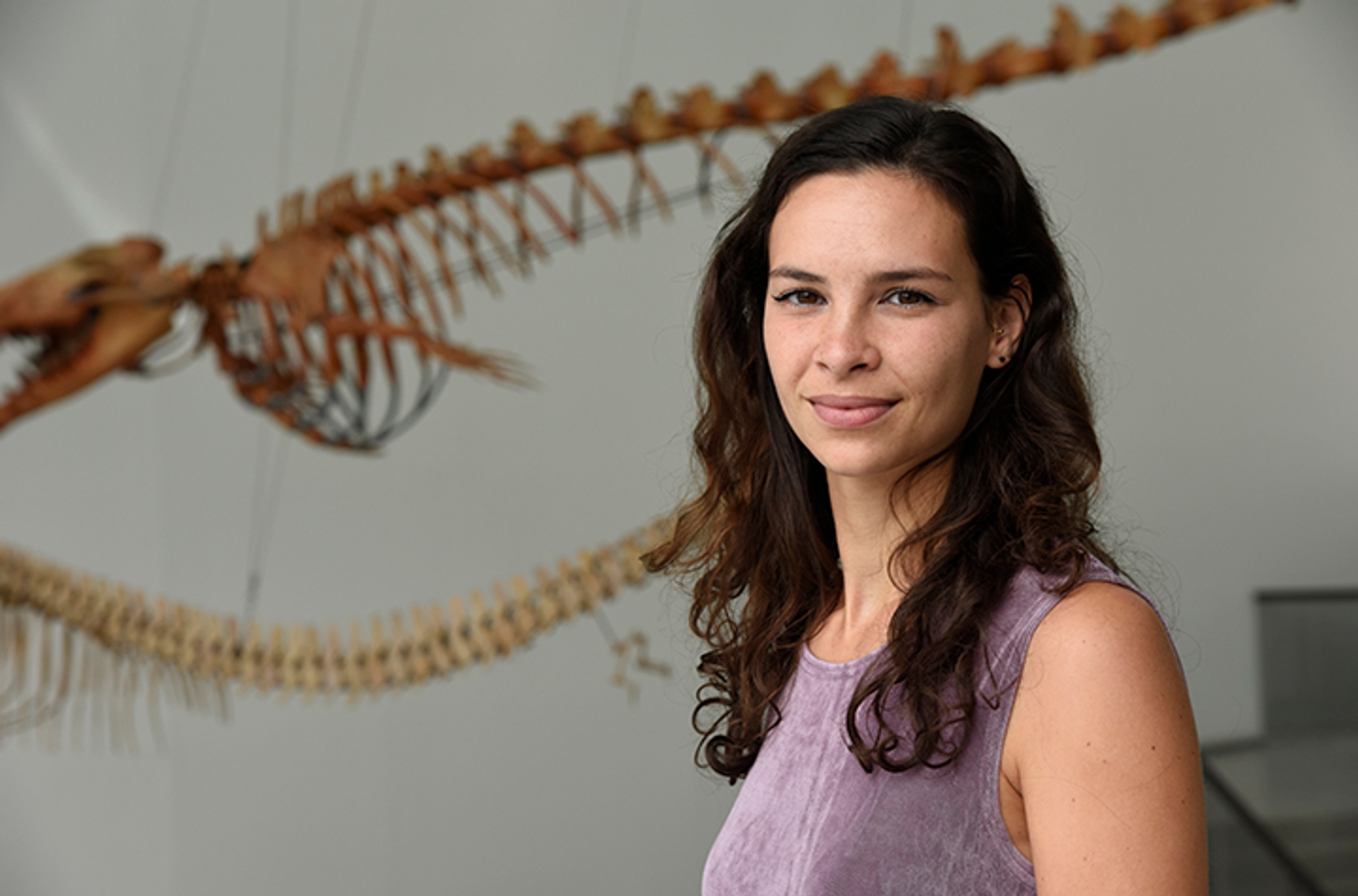 ---