Southern Cross University will sing the praises of its graduands as over 220 students cross the stage at the final graduation ceremony for 2023, held at the Northern Rivers campus on Friday 29 September.
Doctor of Philosophy graduate Lyndsay Sealey will receive a Chancellor's Medal for her thesis on the challenges and solutions for composing works for choirs with linguistic diversity in the Northern Territory, as well as teenage girls going through adolescent vocal changes.
Her research included the composition of 12 choral works as well as a suite of teaching resources.
"The Northern Territory is very multicultural. In my trial group of 20 kids we had up to 16 nationalities represented. The chances of them pronouncing a word the same way is zero. I tried to find vowels that were common across the languages and tracked the progress of my trial choir using spectrograms which shows where in the mouth each vowel that you sing originates and gives it a numerical value. I tracked each of the students to see how long it took them to get an exact pronunciation," Dr Sealey said.
"For girls in choir, when their voice changes the repertoire that they're singing is no longer suitable for them. I think if we can foster ways that keep them in choir and have music that is written and is designed for them, then they get to carry through with that.
"Learning music increases brain activity and cognitive activity. For students, it fosters social circles and improves mental health. There's all these added benefits that make you feel good."
Meanwhile Southern Cross academic and researcher Dr Kylie Day will graduate with the Doctor of Indigenous Philosophies.
Her thesis investigated incorporating cultural safety in the classroom through methods such as dance.
"My aim is to create better ways of enhancing learning in the classroom for Indigenous students by privileging the voice of local elders and knowledge holders," she said.
"I have looked at how Aboriginal culture and tradition can be incorporated into pedagogy to enhance student learning. So, through dance, art, storytelling, weaving and yarning students can follow my design but also add their own creativity, critical reflection and cultural reality into what they're learning about."
Dr Day is now involved in three research projects at Southern Cross including operating as Chief Investigator of a three-year Australian Research Council (ARC) funded project on strengthening relationships for young people in therapeutic residential care.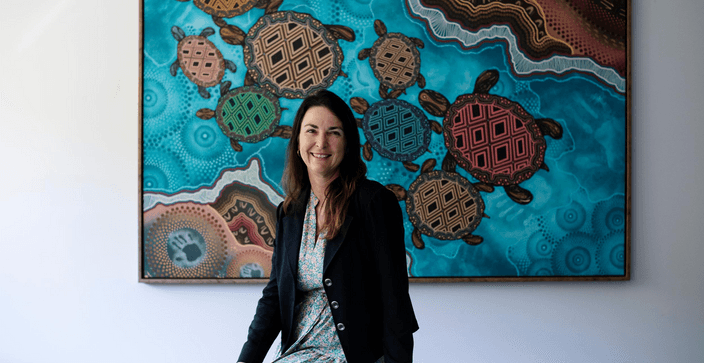 Three University Medals will be presented to Bachelor of Education (Honours) graduate Timothy Barringham and Bachelor of Science with Honours graduates Renee Borrow and Madeline Ianna.
Byron Wildlife Foundation Chief Executive Officer Dr Stephen van Mil and Faculty of Science and Engineering Executive Dean Professor Jon Hill will each give an occasional address.
Honorary degree for distinguished achievement
An Honorary Bachelor of Community Welfare will be presented to Shelley Odewahn for distinguished achievement. Ms Odewahn worked in various positions at Southern Cross University for over 20 years including in Student Access and Inclusion.
"I am quite humbled to be awarded this honorary degree," she said. "I worked alongside and in support of Southern Cross students in many different roles and, to be honest, this was the greatest honour.
"To be able to play a part in helping students to achieve their potential when the cards were stacked against them was an immense privilege."
Watch the ceremony livestreams here: https://www.scu.edu.au/current-students/graduation/graduation-live-video/
---