View all news
New Southern Cross study reveals ongoing housing and mental health challenges for flood-affected
A new Southern Cross University survey has shown almost 50 per cent of Northern Rivers flood victims were still displaced nine months after the devastating floods and landslides of 2022.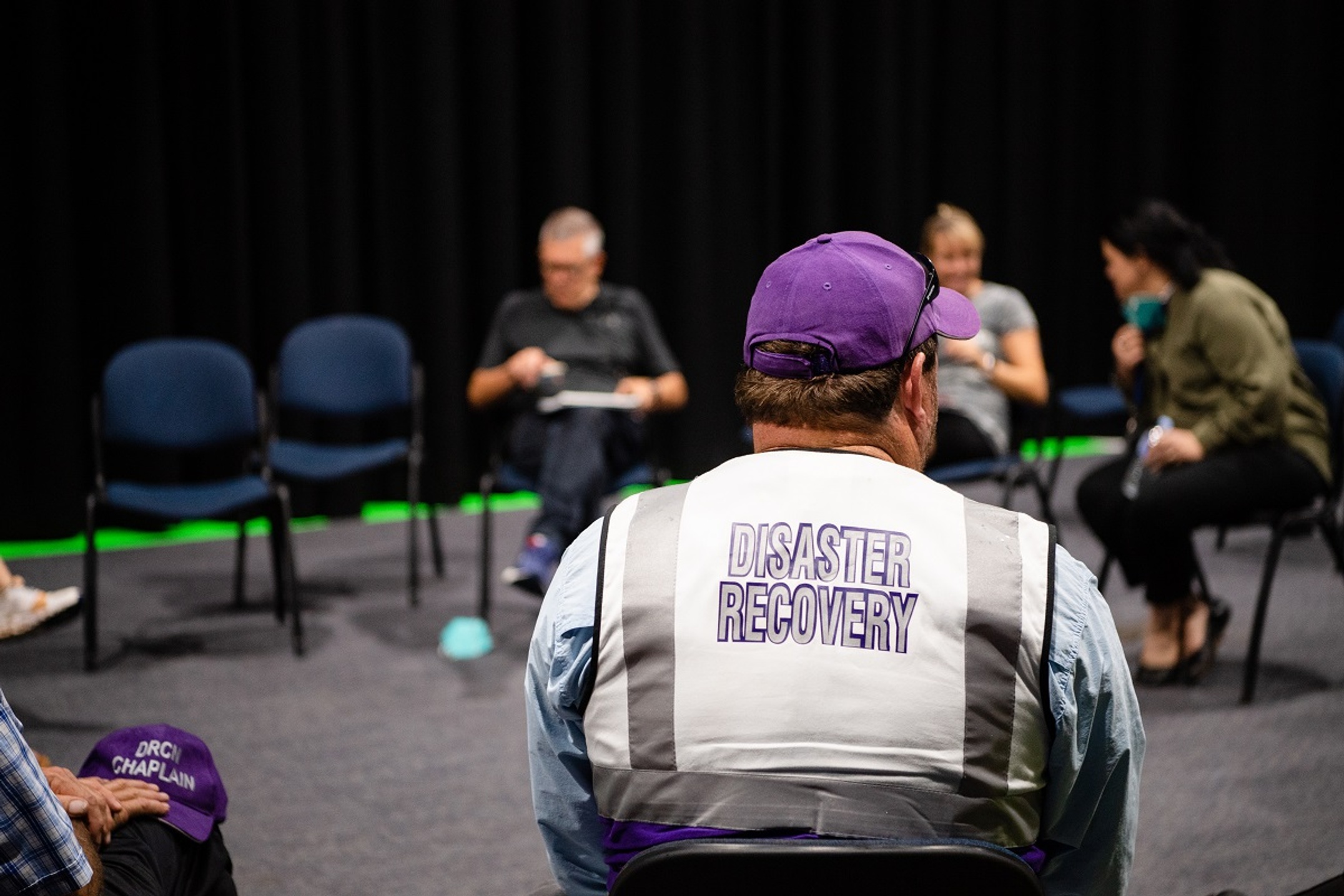 The survey, conducted by Southern Cross researchers in the latter months of last year, aimed to gain a better understanding of the ongoing struggles faced by flood-affected communities. The results paint a stark picture.
Of the 800 survey respondents, 52 percent were back living in a home that had flooded, while 26 per cent were either living in temporary accommodation such as caravans, sheds or pods, or with friends and family. A staggering 18 per cent of people reported they were living in 'other' insecure or crisis accommodation such as tents or temporary rentals and four per cent were no longer living in the region.
One fifth of respondents reported it was hard to find out what support was available to them, suggesting insufficient variety in information channels used to communicate with flood-affected residents. Additionally, nearly one third of insured survey respondents reported being ineligible for an insurance payout, and many cited excessive bureaucracy as a major barrier to accessing funding for recovery efforts. Survey respondents had to fill out an average 6-8 forms each to receive any financial assistance.
The Insurance Council of Australia estimates the cost of the 2022 east coast floods to be around AUD $5 billion in insurance damages. The Southern Cross survey results showed that while the most common cost of the flood was between $201,000-$500,000 to each respondent, the most common maximum amount received at the time of completing the survey was a tenth of that, at $21,000-$50,000.
"The findings of this survey are a sobering reminder of the ongoing impact of the floods on the Northern Rivers community," said lead researcher Dr Hanabeth Luke.
"Flooding has affected dozens of rural and urban communities around the country and continues to do so, most recently in Western Australia. There are important learnings from this that can guide us and others to be better prepared next time," she said.
Elly Bird, Executive Director of Resilient Lismore – a community organisation and partner in the survey – said "just 20 per cent of respondents report they are coping with the stresses and challenges of recovering from the floods, and more than 80 per cent agree that community hubs have been essential to their recovery.
"Nearly 60 per cent of respondents still need help with access to tradespeople, and more than 45 per cent require access to building materials. This is holding up the recovery and needs to be addressed urgently."
Many respondents reported not 'being able to plan' as a significant challenge.
The majority (96 per cent) of survey respondents saw community preparedness as most important for mitigating future events, with engineering solutions receiving a lower level of support than all other options.
"This study is a crucial tool in the ongoing efforts of our community to build back. Tapping into the experiences of those affected will help shape services and streamline processes and hold us in better stead for future events," said Ms Bird.
Download the Flood recovery Survey Preliminary Results
---