A Southern Cross University project to increase awareness about organ donation and boost the diversity of people on the Australian Organ Donor Register has received more than $300,000 in research funding.
Led by Coffs Harbour-based researcher Associate Professor Gail Moloney, the project is focused on increasing awareness about organ donation and increasing historically low registration rates among culturally diverse communities.
With Australia unable to meet demand for organ transplantation, registering organ donation decisions on the Australian Organ Donor Register is essential to boost registration rates and improve access to transplantation for all Australians.
"There are many factors behind low registration, including cultural and religious beliefs and other concerns about organ and tissue donation," Associate Professor Moloney said.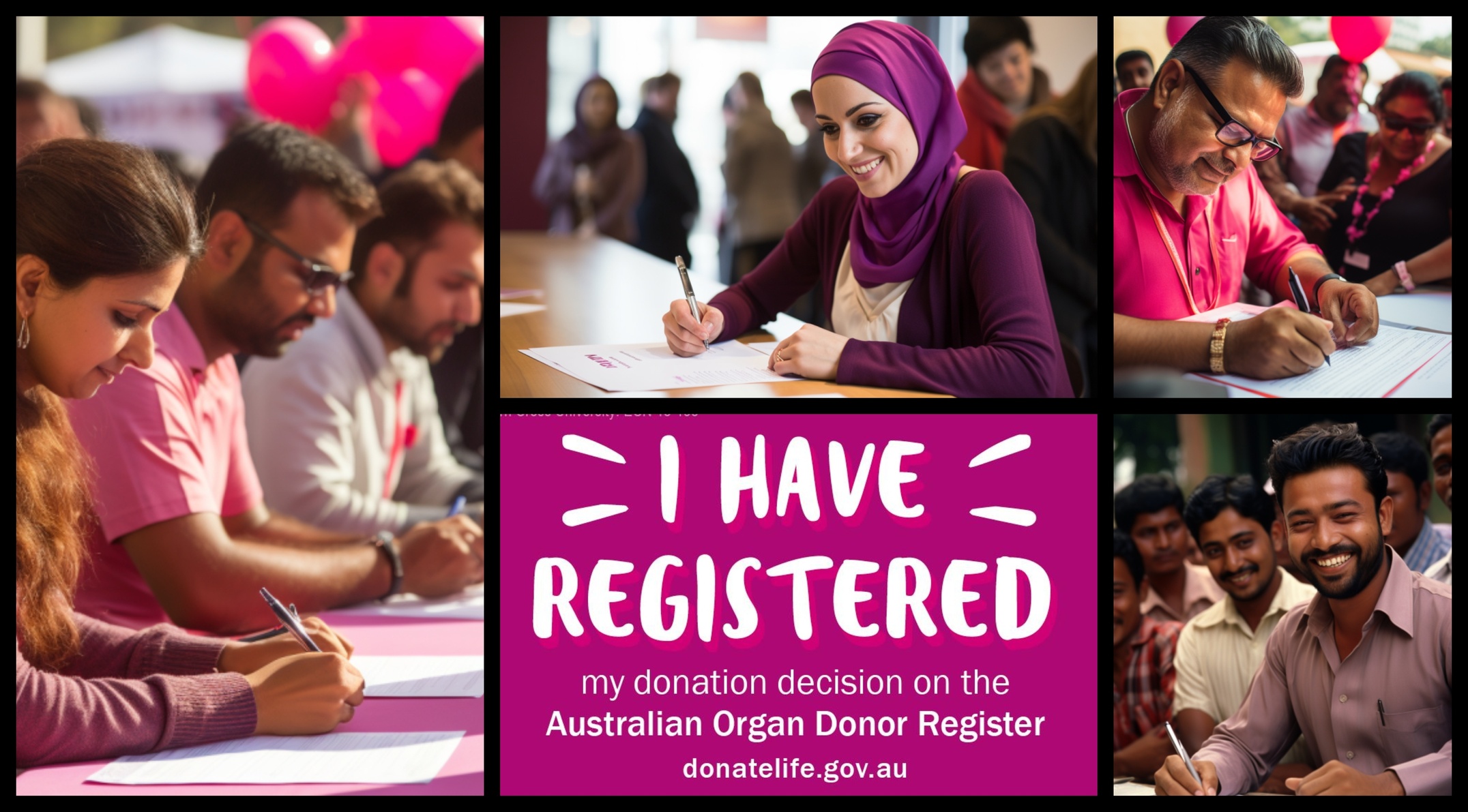 "As complex as these issues are, our interactions with people in the community have always been very positive as we work together towards a clearer pathway to organ donation registration.
"Importantly, this project is not about pushing organ and tissue donation among diverse communities. Rather, it is seeking to encourage more people to officially register their organ donation decision – whatever it may be – thus providing clarity that can, in turn, facilitate improved medical access.
"Making and registering a donation decision also allows the next of kin to honour that decision at the time of death."
Associate Professor Moloney was awarded $303,617 in the latest round of Australian Research Council (ARC) Linkage Projects funding.
The three-year project will extend established work with the Indian and Bangladeshi communities in Sydney. The next step will be the co-creation of interactive media and community dissemination strategies that respect cultural and religious beliefs while addressing previously raised concerns about donation.
The findings will be evaluated with a third diverse community, with the aim of developing a model that can be both scaled and tailored to ensure equitable access to transplantation, influence policy, deliver substantial economic and health benefits and, most importantly, transform people's lives.
Partnering with Associate Professor Moloney and Professor Marie Hutchinson (also of Southern Cross University), are South-Eastern Sydney Local Health District (NSW Organ and Tissue Donation Service), South-Western Sydney Local Health District (Organ and Tissue Steering Committee), the Shrimad Rachandra Mission Dharampur (Australia) and the University of Melbourne.
The project also offers an opportunity for a PhD scholarship at Southern Cross University. Interested postgraduate students can find out more by emailing gail.moloney@scu.edu.au
---