Making technology usable drives IT researcher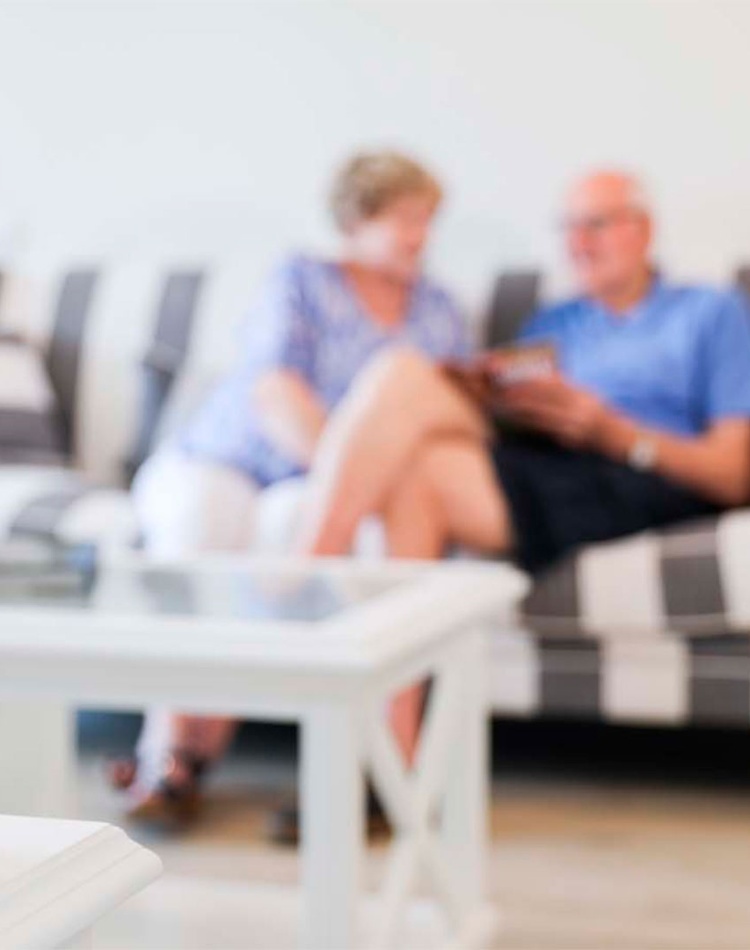 When AI meets aged care: using technology to keep the elderly safe
When an elderly relative falls over, help response time is critical. Left untreated, a fall can lead to injuries, health complications or worse, fatalities.
A new Australian-made fall detection device powered by artificial intelligence is expected to be a global game-changer. Called HomeGuardian.ai, the device monitors the interaction of objects and people within its surroundings and alerts carers or family members if abnormal behaviour occurs.
HomeGuardian is currently being trialled in two nursing homes in Newcastle and Brisbane in parallel to those facilities' existing monitoring systems. Each device is the size of a small portable speaker. No internet connection is required; users simply plug it into power to function. Nursing homes can monitor all devices using a dashboard.
Southern Cross University is contributing to HomeGuardian's efficiency and user acceptance testing (UAT) phase following a personal invitation from its developer and CEO, Kane Sajdak, a Gold Coast tech entrepreneur.
User acceptance is the end-user testing phase of software to determine whether it can be accepted or not.
The University's project lead is Dr Raina Mason whose research focus in the Faculty is 'Interacting with Technology'. Working on UAT for HomeGuardian is a perfect fit for Dr Mason, given her passion for equity and diversity in the information technology space.
"Artificial intelligence or AI sounds scary for a lot of people," said Dr Mason.
"Introducing that into a nursing home, it's not only the residents who might be concerned. It's also the staff who may be less inclined to use it if they're feeling uncomfortable with it or they don't see it as efficient or adding value to their job."
Dr Mason said this research project was the beginning of a partnership with HomeGuardian.
"I firmly believe this will be in every aged-care facility. And with the federal government encouraging more and more ageing to take place independently in people's own homes, with additional care support of course, these devices will become more and more important. If someone is alone they need to be able to be monitored in some way and this is one way to do it without interfering with their normal life at all.
"HomeGuardian just sits there, it's not obtrusive."
Mr Sajdak said HomeGuardian was purpose-built to help reduce interference while not compromising the level of care provided, all while maintaining the user's privacy and dignity.
"Make no mistake – this device will save lives," said Mr Sajdak, who doubles as the director of award-winning IT service provider and consultancy firm BITS Technology Group.
"No one wants a security camera in their bedroom or bathroom, so our world-first technology is able to monitor someone's interactions with their surroundings without breaching their privacy. More importantly, the device can detect a fall and alert a nominated contact almost instantly when an incident occurs.
"No wearables. No duress buttons. No smartwatches or apps. Just peace of mind that if your loved one is in trouble their emergency contact will know about it within seconds.
"HomeGuardian is the perfect union of cutting-edge technology and practical application. It will allow people to live independently for longer, give care providers the best incident detection technology in the world and, crucially, save lives," he said.
Dr Mason said the Faculty's social responsibility focus aligned with her own beliefs.
"The Faculty seeks to take on projects with a social benefit. We ask ourselves 'Does this project make a difference to people or society?'
"Years ago my PhD supervisor said to me a job needs three things to make you happy: enough money to pay the bills, satisfaction from what you do and making a difference.
"For me, making a difference is the most important by far. That's my philosophy in life. For example, I've developed strategies to make introductory programming courses both more accessible and more successful using cognitive load theory to inform instructional design. I also lead the Women in Technology group at Southern Cross University because again I want to make things better for females who are in the minority in IT.
"Everything I do, everything I research is to make a difference."
---