Hi guys I'm Star and I'm studying business here at Southern Cross.
I'm going to talk you guys through our new bachelor of business and enterprise degree, careers intake information and flexible study options.
So I'm studying a Bachelor of business and enterprise with a shared major in event management and I chose to do this because I wanted to learn skills that were new and challenging to me and prepare myself for my dream career.
When I graduate I want to work in big events like festivals and weddings where I get to showcase both my business and creative skills and work as part of a big busy team.
Studying business and enterprise with Southern Cross University will provide you with the practical skills tools and knowledge to carve out a rewarding career in business or kick-start your own enterprise the degree can be completed over three years full-time or six years part-time with three intakes a year.
I'm studying here on the Gold Coast but the degree is also available online with flexible study options you can combine more of your interests with a specialization in accounting or financial services or with a major in either business analytics entrepreneurship sustainability tourism or aviation management.
You can also choose to study a shared major from disciplines across the university for example you could combine your business degree with a major in digital media or maybe you're interested in environmental solutions or biomedical science check out the full list on the screen here or head to scu.edu.au/shared-majors.
The bachelor of business and enterprise will provide you with the opportunity to build a portfolio of professional experiences through a range of real-world interactions with employer's industry and the community the career possibilities for a business graduate are endless and 93% of Southern Cross University's business graduates are employed shortly after graduation according to the 2020 quality indicators for teaching and learning.
Here's a snapshot of some of the job roles and industry sectors you could go into there are a range of opportunities open to business students you can complete an internship while you study or enrol in a double degree with law or combined degree with arts and if you're looking to do further study Southern Cross also has many postgraduate study options in accounting, business law and the master of business administration.
There are many pathways into university and they can differ if you're a school leaver or have finished school some time ago pathway options for school leavers include the STAR early entry program, Transition to Uni, six-week intensive course or standard entry via your ATAR result.
For non-school leavers your entry can be based on your previous study industry experience by completing the Universities Preparing for Success Program or through a relevant diploma or associate degree.
Graduates of the Southern Cross University diploma of business are guaranteed entry with credit into the bachelor of business and enterprise.
Now here's Claudia who's one of our study experts to take you through the application process.
So how to apply, if you're about to finish school you can apply through UAC in New South Wales and QTAC in Queensland.
You can also apply directly to the Uni by finding the web page for the course you're interested in, click how to apply, and follow the prompts.
Also, if you're in year 12 don't forget our STAR early entry program which is open now, if your principal recommends you, you could receive a university offer before your ATAR is even released makes year 12 a lot less stressful.
And don't forget there are heaps of scholarships available ranging from $150 to $60,000 over four years so definitely worth checking out and you only have to apply once to be considered for all scholarships that apply to you.
Business
Business professionals of tomorrow need more than an understanding of core business disciplines. They need adaptability, curiosity and agility to respond to a changing future.
At Southern Cross University, we want to give our graduates the knowledge and skills to transform tomorrow. That is why our business degrees have a strong emphasis on entrepreneurship, applied knowledge and ethical practice, with the opportunity to intern or even study abroad. Many of our degrees are accredited with key professional bodies.
As a business student, you will learn under our unique Southern Cross Model, designed to deliver greater momentum and motivation, achieve milestones quickly, and set you up for success at university and beyond.  Our graduates are well prepared for careers in industries, including:
Accounting and Finance
Aviation
Business analytics
Entrepreneurship and innovation
Project Management.
Also, our campuses are located in ideal environments for work placements – with thriving business communities and leisure industries on the doorstep.
Why choose Business with Southern Cross?
Top 8% worldwide
We're ranked in the top 8% of universities worldwide in Business and Economics (THE World University Rankings 2023)
93% graduate employment
Southern Cross has 93% graduate employment in Business and Management (Graduate Outcomes Survey 2018-2020)
5-star ratings for business and management
We're rated 5-stars for full-time employment, overall experience, skills development, student support and teaching quality (GUG 2023)
Accredited with key professional bodies
We're accredited with key professional bodies for many of our courses
Browse by interest area
spacer
The Faculty of Business, Law and Arts offers degrees designed to equip students with industry-relevant knowledge and capabilities, while opening doors and opportunities for them anywhere in the world.
Our strong links with industry form a fundamental part of our internship programs, giving our students experience in real jobs before they graduate.
Through a unique partnership with Mulpha Australia, students can also study Hotel Management with The Hotel School in Sydney, Melbourne, Brisbane or Hayman Island.
Visit the Faculty of Business, Law and Arts
Other Faculties with business courses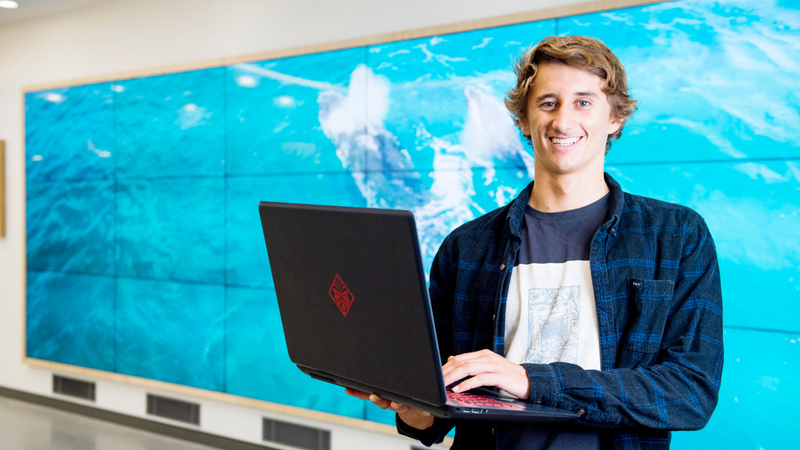 spacer
Southern Cross Model is a better way to learn
For almost a century the sandstone walls of Universities housed the same teaching model. The Southern Cross Model is different – immersive, responsive, in tune with the 21st century student. By joining Southern Cross, you are part of a better way to learn.
Prepare for university with a pathway program
If you have the passion, we have the entry pathway. We offer preparation courses to refresh your academic skills, increase your entry rank, or get you on track for a degree with a short course.
More information for:
Search all courses
spacer
Further information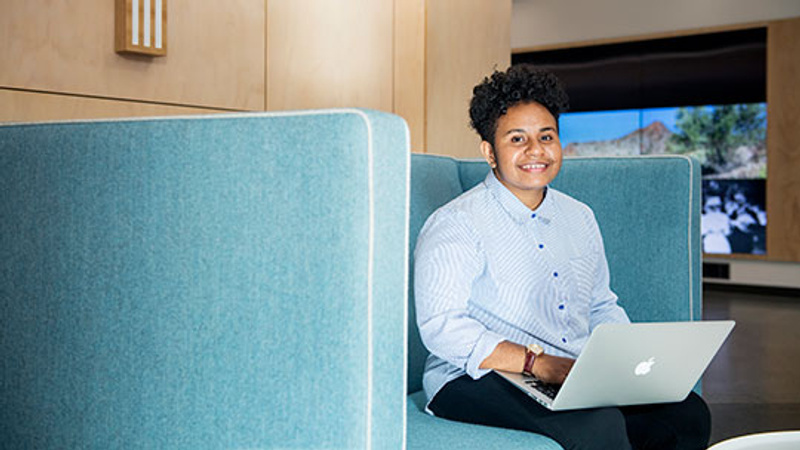 How to apply
Ready to take the next step in your higher education journey? Find out how you can apply.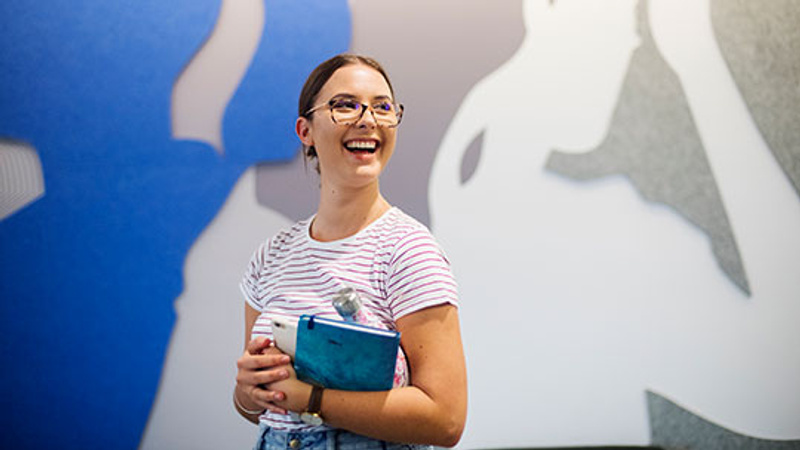 Entry pathways
There are many ways to get into Southern Cross University. Discover your options with an entry pathway.
Scholarships
The University offers a wide range of scholarships for undergraduate and postgraduate students.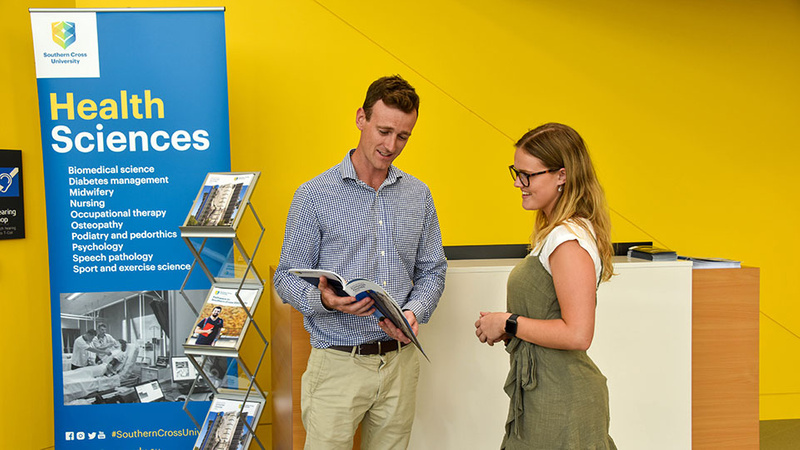 Upcoming info sessions
Southern Cross University regularly holds on-campus and online information sessions.
---
Get in touch
Future students (domestic)
T: 1800 626 481
Current Students
T: 1800 005 687
T: +61 2 6620 3666
Future students (international)
T: +61 2 6620 3876
For more details
+