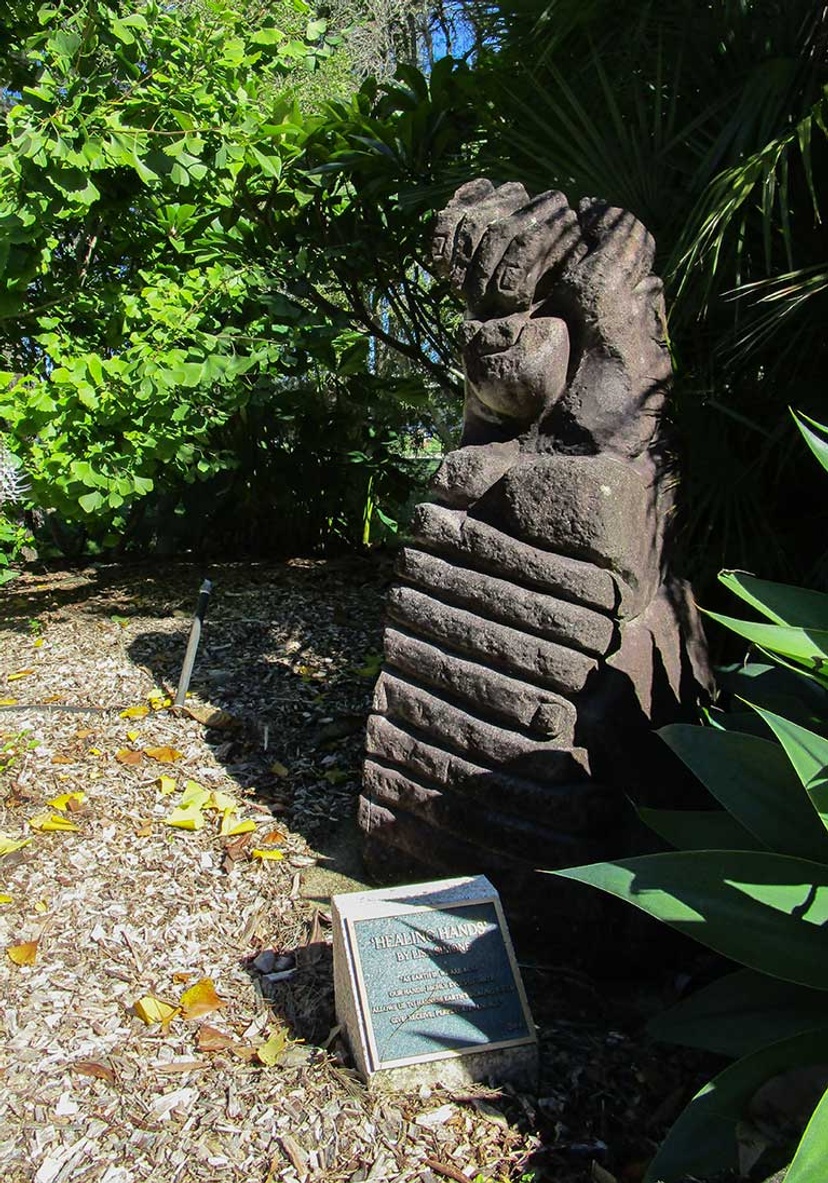 The Medicinal Plant Garden at Southern Cross University is many things:
a botanic garden integrated with the campus landscape
an essential "living laboratory" for teaching natural medicine
a community resource providing access for the disabled
a university showpiece
a conservation resource
a research resource
Also, the garden is more than just the plantings. It consists of the:
Circular Garden
Ethnobotany Garden
Essential Oil Garden
Medicinal Plant Herbarium
Australian Native Food & Medicine Garden
The development of the garden required an extensive consultation process including dialogue with academics, technical staff, disability consultants, horticulturalists, indigenous peoples, artists and historians.
The setting next to the lake was chosen for practical and aesthetic reasons. The Faculty of Health is located in Z Block, next to the lake and garden, allowing ready access for teaching.
Visiting the Garden
Southern Cross University is located in Lismore, northern New South Wales, Australia, 730 kilometres north of Sydney. You will find the gardens on Rifle Range Road, East Lismore, next to Z-Block (Faculty of Health) on the University campus. Visit any time.
---