Southern Cross designs new technology to monitor Richmond River water quality
Published 20 August 2021
Richmond River at Wardell (credit Rous County Council).
New high-tech water quality monitoring equipment has been installed throughout the Richmond River to give information to the community in real time.
The collaborative project between Rous County Council, Southern Cross University and the NSW Department of Planning, Infrastructure and Environment (DPIE) has seen the development and installation of unique water quality logging systems to monitor water quality.
A series of eight sites throughout the Richmond River estuary have been established including; Bungawalbyn Creek, Rocky Mouth Creek, Wardell, Woodburn, Tuckean Swamp, and North Creek. The project builds on the existing strong relationship between Rous County Council and its partners.
"This project highlights how universities can help solve real world issues," said Professor Damien Maher from Southern Cross University's Faculty of Science and Engineering.
"Water quality in the Richmond is of critical importance for the both the community and managers like Rous County Council and DPIE."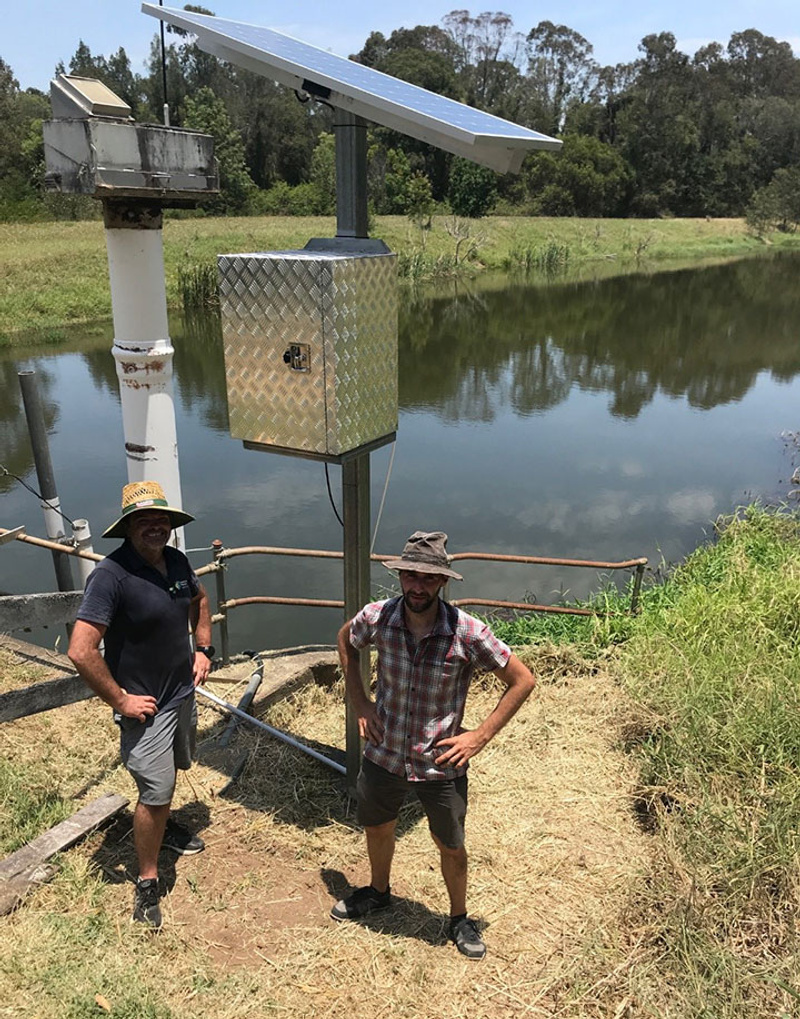 Southern Cross University's Professor Damien Maher (left) and research technician Michael Drexl at Rocky Mouth Creek (credit Rous County Council).
Rous County Council Natural Resource Officer Stuart Hood said: "These loggers will provide the information needed to help make informed long-term management decisions. The Richmond River is a very complex system, and therefore high-quality data is critical to guide any management actions. Importantly the project also provides the community with access to real time information on salinity, pH, turbidity, dissolved oxygen and more. We are very grateful to have the local expertise at Southern Cross University capable of developing such a unique technical product.''
The loggers were designed, built and installed by the Southern Cross University team to ensure long term reliability and high accuracy in an affordable package.
The loggers measure a range of water quality parameters, with the data uploaded in real time to a publicly accessible website.
A key innovation within the loggers includes pumping water samples to a permanent location out of flood waters, allowing samples to be taken in all conditions with less risk of damage to expensive monitoring equipment.
In a true partnership, the flood mitigation team at Rous designed and installed all of solar powered stations that now house the loggers in the various locations across the catchment.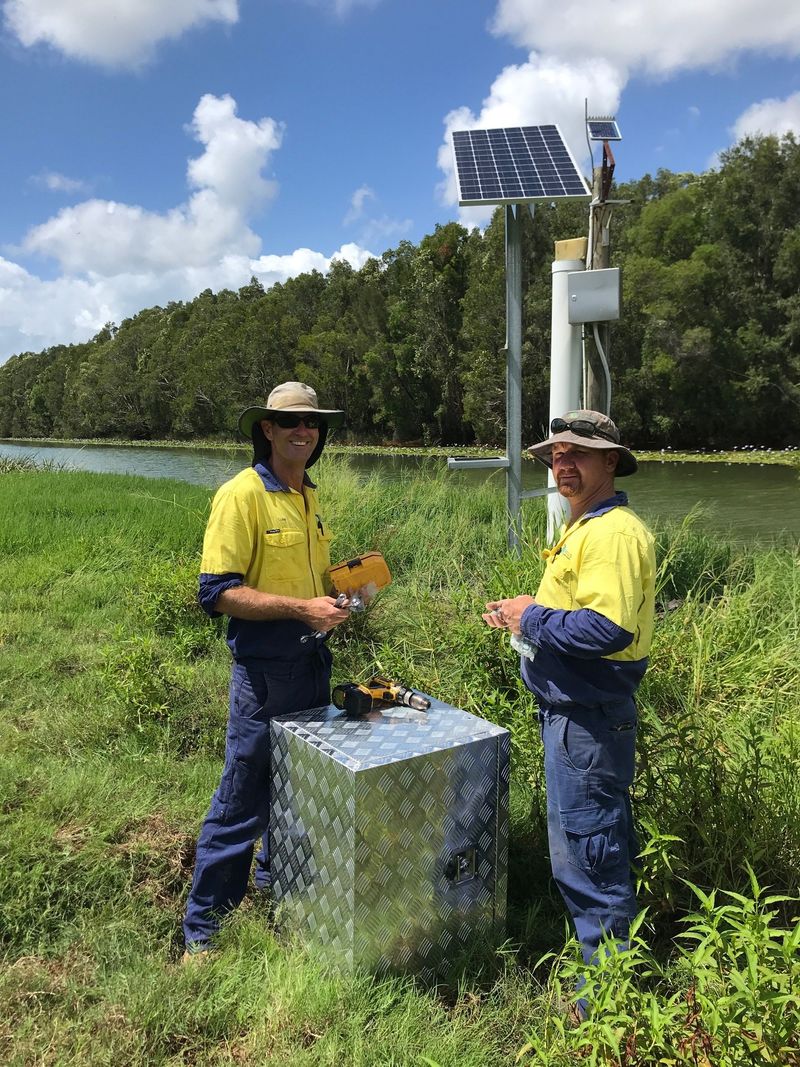 Rous County Council Flood Mitigation Operators Luke James and Lance Stothard installing a logger at the Tuckean (credit Rous County Council).
"The data from these loggers will help deliver a range of outcomes for the NSW Government Marine Estates Management Strategy," said Dr Angus Ferguson, Senior Scientist with NSW DPIE.
"Improved water quality in the marine environment is a cornerstone of this program, and we are aiming to use the Richmond River as a case study of what can be achieved with good science, management and community engagement".
The project was part-funded through the NSW Government Coastal and Estuary Grants Program.
Accessing the data
Data from the loggers can be found at:
Rous County Council website
For more information about the loggers, contact Rous County Council at council@rous.nsw.gov.au
Media contact:
Sharlene King, media office, Southern Cross University +61 429 661 349 or scumedia@scu.edu.au