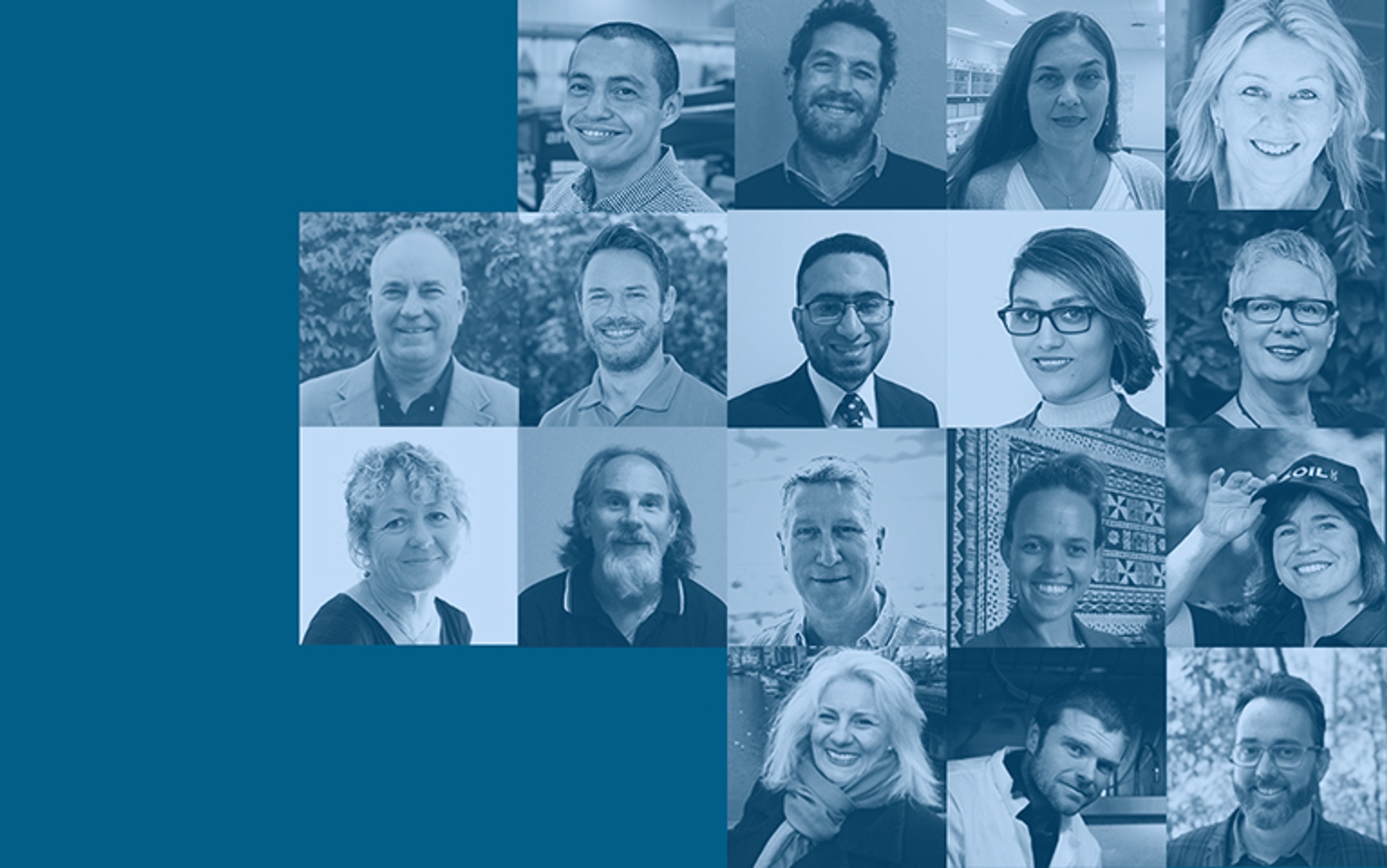 From wound technology for astronauts to tracing the origins of humanity, a group of Southern Cross University academics has been recognised for their outstanding work.
The latest round of academic promotions at the University saw 17 lecturers and researchers acknowledged.
Vice Chancellor Professor Tyrone Carlin said he was overwhelmed by the quality of academic staff who were promoted.
"I think sometimes we forget just how outstanding our colleagues are, especially when they undertake their work with humility and in collaboration with others," he said.
"But the most recent round of academic promotions certainly deserves highlighting, to celebrate the achievement of each individual but also to amplify the collective impact of their work at Southern Cross."
The rigorous process of academic promotion saw recognition in diverse areas across the University including science, education, health, agriculture and engineering:
Associate Professor Renaud Joannes-Boyau is a world-leading researcher on the dating of the human evolutionary journey and understanding the life strategies of our ancestors. His work has been published in prestigious journals worldwide such as Nature.
Senior Lecturer Dr Hanabeth Luke is the academic lead of a world-first university program in regenerative agriculture at Southern Cross. She's also a research powerhouse who has won major competitive grants in the agricultural sector.
Working closely with the men's mental health organisation Movember, Associate Professor Christian Swann is a co-leader of 'Ahead of the Game' program which promotes mental health through sport, the official mental fitness program of the 2021 Rugby League World Cup.
Senior Lecturer Dr Nedeljka Rosic and her team's ground-breaking work in wound technology was recently recognised by NASA. Her research is focused on medicinal bio-products, skin protection, biomarkers and host-microbe interaction.
Occupational Therapy Senior Lecturer Dr Kitty-Rose Foley is co-leading the Autism Meetup Community Engagement group for transformative research design.
The work of Exercise Physiology coordinator Associate Professor Mike Climstein has included research with wide-ranging impact such as skin cancer screening and prevention in water sports.
A focus on the student experience and a passion for student success is evident in the work of undergraduate psychology program leader and Senior Lecturer Dr Desirée Kozlowski, who has integrated emotional intelligence training into teaching to develop her students' resilience in stressful work environments.
Health Services expert and Senior Lecturer Dr Nasim Salehi likewise enhances engagement by maximising student choice around content, sequence, time, place, and the method of learning.
Lecturer Dr Carolyn Seton is a champion of the Women in Technology program at Southern Cross, an outstanding contributor to the IT discipline. She is a strong role model who supports and inspires our female students.
Education academics are pushing the boundaries of the profession on all levels. Professor Lexi Lascizk is known internationally as a leading and distinctive arts-based educational research scholar.
Senior Lecturer Dr Peter Cook, who recently completed his PhD at Southern Cross has been established as a national Chair for the accreditation of teacher education programs, while Associate Professor Wendy Boyd was recognised as a leading researcher in early childhood education in Australia.
Professor Thomas Roche is regarded as an authority by the tertiary education regulator, TEQSA, and nationwide benchmarking projects. His work with SCU College and pathway programs such as Transition to Uni has been transformative.
Southern Cross University was recently ranked number 1 in Australia for overall experience in Engineering and Technology by the 2021 Good Universities Guide and the calibre of our engineering academics follows suit. Former Chief Scientist of Victoria Professor Peter Coombes, now the Chair of Engineering at Southern Cross, has conducted nationally significant work in stormwater management and urban water supply.
Mechanical Engineering lead Associate Professor Ricardo Vasquez Padilla is forging new standards of excellence, both in renewable energy research and supervision, while his colleague and passionate Senior Lecturer Dr Ahmed Thabet has shaped the curriculum focus of his discipline, with extensive research activity in composite materials, the design of mechanical systems and analysis of aerospace and marine structures.
Professor Damien Maher has made significant contributions to the field of carbon cycling and greenhouse gas dynamics in coastal environments, collaborating with a research group to develop novel low-cost sensors for measuring water quality and assessing greenhouse gas emissions that are deployed by government agencies throughout Australia.
For more details about the work of these outstanding Southern Cross academics, visit scu.edu.au/academic-excellence/
---