View all news
New skin cancer study includes free skin checks for surfers, swimmers and SUPs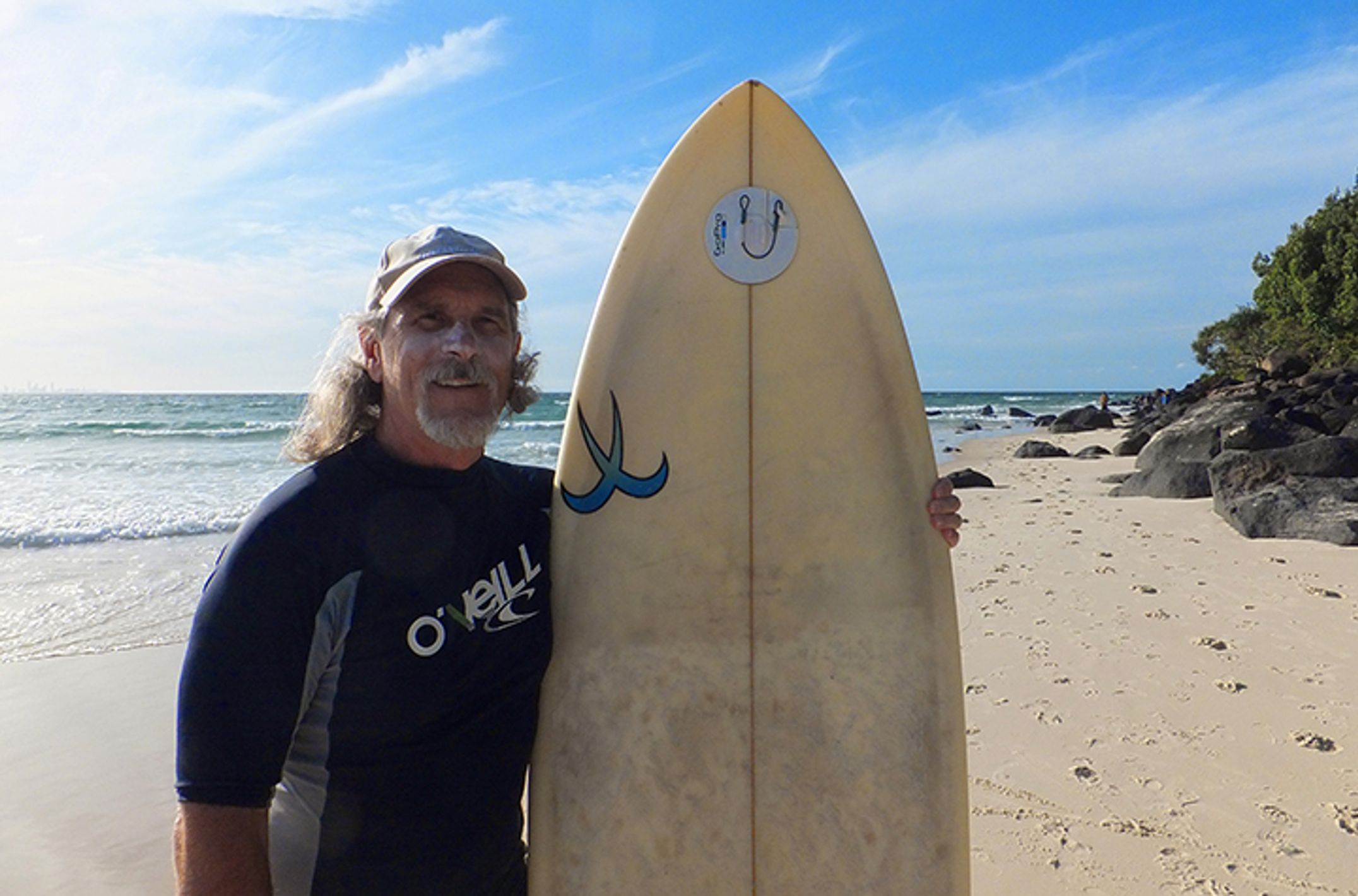 Southern Cross University researchers are conducting an Australian-first study to determine the rates and types of skin cancers among surfers, swimmers and SUPs.
Free skin checks will be offered to year-round surfers, swimmers and stand-up paddleboarders aged 18 years and over at locations in Tugun and Cairns and at Mullumbimby (NSW North Coast). Participants will also complete a research questionnaire.
The study is a joint initiative with John Flynn Hospital on the Gold Coast.
Project leader Southern Cross University (Gold Coast) Dr Mike Climstein, senior lecturer in Clinical Exercise Physiology, conducted an online self-reporting study in 2016 which found the rate of melanomas among surfers was up to three times higher than the rest of the Australian general population.
This latest research will lead to a more accurate snapshot by conducting specialist skin checks which in turn will lead to a more accurate determination of the prevalence and types of skin cancers - rather than relying on people's memory, Dr Climstein said.
"Last time with the online survey a number of participants reported skin cancer but they couldn't remember what type it was, be it basal cell carcinoma, squamous cell carcinoma or melanoma, which underestimates the true prevalence of skin cancers," he said.
"This time we've got Honours student Brendan Doyle and a number of specialists and surgeons involved in the initiative, where the skin check and questionnaire go together. They are doing this at no cost to participants as long as they are regular surfers, swimmers and SUPs. So price is not a barrier to getting involved.
"We will also determine which prevention strategies are most effective based on the answers of those who have no history of sun cancer.
"The more people involved the better the research will be."
Nicknamed the 'skin cancer capital in the world', the Gold Coast has among the highest rates per capita, according to the Cancer Council Queensland. About one third of all Australian have had a skin cancer at some time in their lives and about 1,700 Australians are expected to die as a result of melanoma this year.
Surfers, swimmers and stand-up paddleboarders are among the most at risk, due to long periods of exposure to ultraviolet radiation and wearing less clothing. Reflection from the water, in particular, is of great concern Dr Climstein said.
"This is a good reminder for people to be sun smart and using hat, sunscreen and clothing to cover up even during the winter months," he said.
How to take part
Research study into skin cancer is open to anyone aged 18 years and over who surfs, swims or stand-up paddleboards year-round.
Participants from the Gold Coast, Far North Queensland and the NSW North Coast are welcome to take part.
The study involves a single visit to a skin cancer screening centre at either Tugun, Cairns or Mullumbimby where participants complete a questionnaire followed by the free skin cancer screening.
Initiative is open until October 2020.
Contact Brendan Doyle at the skin cancer clinic on 07 5601 0495. Otherwise email Brendan at b.doyle.16@student.scu.edu.au
This research has approval number 2020/47 from the Southern Cross University Human Ethics Committee.
---