View all news
Emeritus Professor appointed interim Chair of Nursing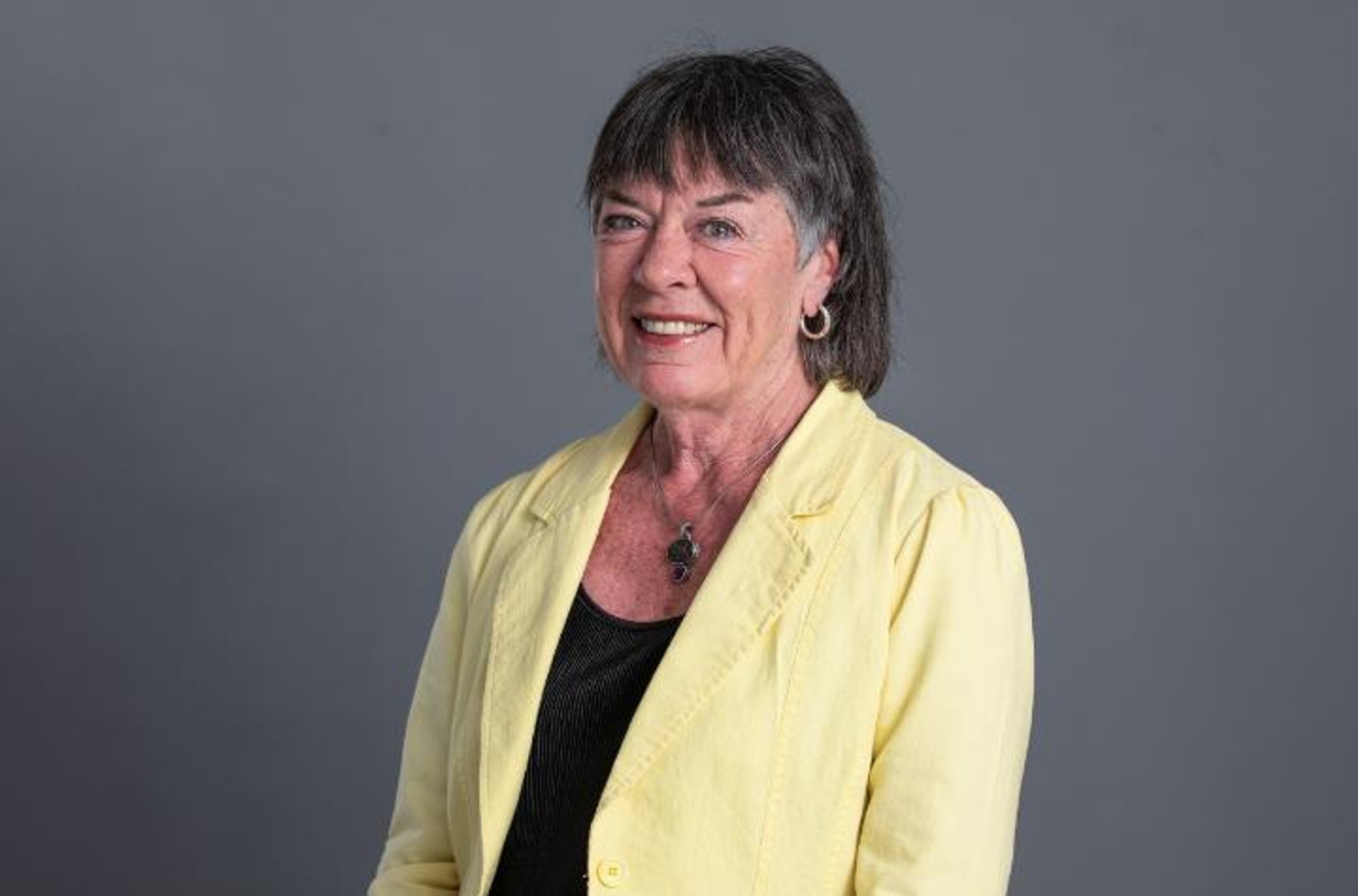 The highly respected researcher, teacher, practitioner and administrator Emeritus Professor Rhonda Nay has been enticed out of retirement to lead the nursing discipline at Southern Cross University.
Professor Nay is well-credentialled, with research expertise in residential care, dementia and innovations for aged care excellence.
She is also an advocate for intimacy in our twilight years: "I'm outspoken about the rights of older people to have sex, even when in nursing homes!"
Prior to retirement Professor Nay held several senior roles over 25 years at La Trobe University in Melbourne. As the Director of its Australian Institute for Primary Care & Ageing she was responsible for "bringing together nine centres into one very productive institute of research," she said.
In addition, Professor Nay was Director of the Australian Centre for Evidence Based Aged Care, the Victoria & Tasmania Dementia Training Studies Centres and the Victoria hub of the Dementia Research Centre.
"During my time La Trobe it was also decided they would start up an institute across the whole university for social participation and so I got the job of being the director of that, too. I was humorously known as the Director of All Things," said Professor Nay.
Professor Julie Jomeen, Dean of the Faculty of Health, is thrilled to welcome Professor Nay.
"We are delighted to have been able to persuade someone of Rhonda's calibre out of retirement to lead nursing at Southern Cross University as we work toward appointment of a new substantive Chair of Discipline," Professor Jomeen said.
"She provides a fantastic role model at a time that has not been without its challenges for Faculties of Health but Rhonda's wisdom and humour have had an immediate impact in supporting staff and students."
Professor Nay's nursing career began "in the old hospital system", she reflected, where the RN (registered nurse) qualification was earned on the wards, before working her way up into leadership roles through hard work, smarts, determination, good bedside manners and postgraduate study.
Nursing wasn't her first pick but back then career choices for women were limited.
"I was the baby of eight children and my goody two-shoes sisters went into nursing and I thought I don't want to be like them. But in those days when you're expelled from school at 13 like I was, there aren't a lot of options really – just secretarial or nursing," she said.
"I started to do a secretarial course but I thought this will drive me insane, I really need to be amongst people and moving."
After trying her hand at a series of jobs, including at a veneer works in Kyogle making table tops, she eventually started her nursing studies at the age of 17.
Now based at Southern Cross University's Gold Coast campus, Professor Nay's role as Chair of Nursing is a short-term one.
"Hopefully that will give the University time to recruit an energetic early career leader by the end of the year," she said.
In the two months she has been at Southern Cross, Professor Nay has met – albeit online – all continuing nursing staff; worked with other senior colleagues to define the Faculty and Discipline research strengths, redeveloped the new nursing programs and interdisciplinary education; and faced the challenges of the new workloads tool; while assisting colleagues to adapt to the constant challenges of COVID.
She praised all Faculty staff for being "amazingly flexible, creative and supportive".
Professor Nay's aim is to further encourage and support optimism and laughter amidst the many changes and COVID challenges.
"I'm lucky, I love change. If change doesn't happen I move house, so to speak. I want to work with staff to see how they can move forward with optimism around the changes that the Uni wants to bring in," she said.
"I want to be encouraging and supportive of staff who want and need to engage in research, in working out how they can balance their teaching, research and professional engagement. If I can manage to put a little dint in those in six months, then I'll be happy."
Ensuring a quality learning experience for Health students is also critical.
"I've always had a mission to make sure education and research are relevant to end-users. It's important that hospitals and organisations where students undertake their clinical practice, where they will be employed at the end of their degrees, are engaged right from the beginning. So, they are involved in how we develop courses, how we arrange clinical placements and so on.
"I think it is extremely important that professors are known by students and that students understand what research the professors are doing, that's the whole point of having professors in leadership. If the students don't know your name, don't see you, then you can't role model how much fun research can be and how relevant evidence is to practice."
Working at Southern Cross University is a 'coming home' of sorts for Professor Nay, with family and professional ties to Lismore and northern NSW.
"I was born in Lismore and later my parents retired and died there. They were people of the land so we moved around a lot across the region; Lismore, Crabbes Creek, Tenterfield, Kyogle, Ruthven," she said.
"I've had a lot of connection with Lismore over the years. I finished my nursing qualification in Lismore at St Vincent's Private while completing the education blocks at Lismore Base, Vinnies and Casino hospitals."
Later, as Acting Dean for the Faculty of Education, Health and Professional Studies at UNE, Professor Nay visited UNE's Northern Rivers campus (now Southern Cross University Lismore) for academic board meetings.
"Back then I was one of the very few females on UNE's academic board. I was very good friends with the Lismore academic board members. In those days of forced amalgamations there was a lot of conflict between Armidale and Lismore. I had a good relationship with Lismore and we had a lot of fun caucusing before meetings.
"When it came to cross-campus politics I always thought Lismore played rugby and the Armidale 'gentlemen' played cricket. Rugby won!"
Media contact: Sharlene King, media office at Southern Cross University, 0429 661 349 or scumedia@scu.edu.au
---