View all news
Southern Cross announces Graduate Diploma in Regenerative Agriculture for Soil Week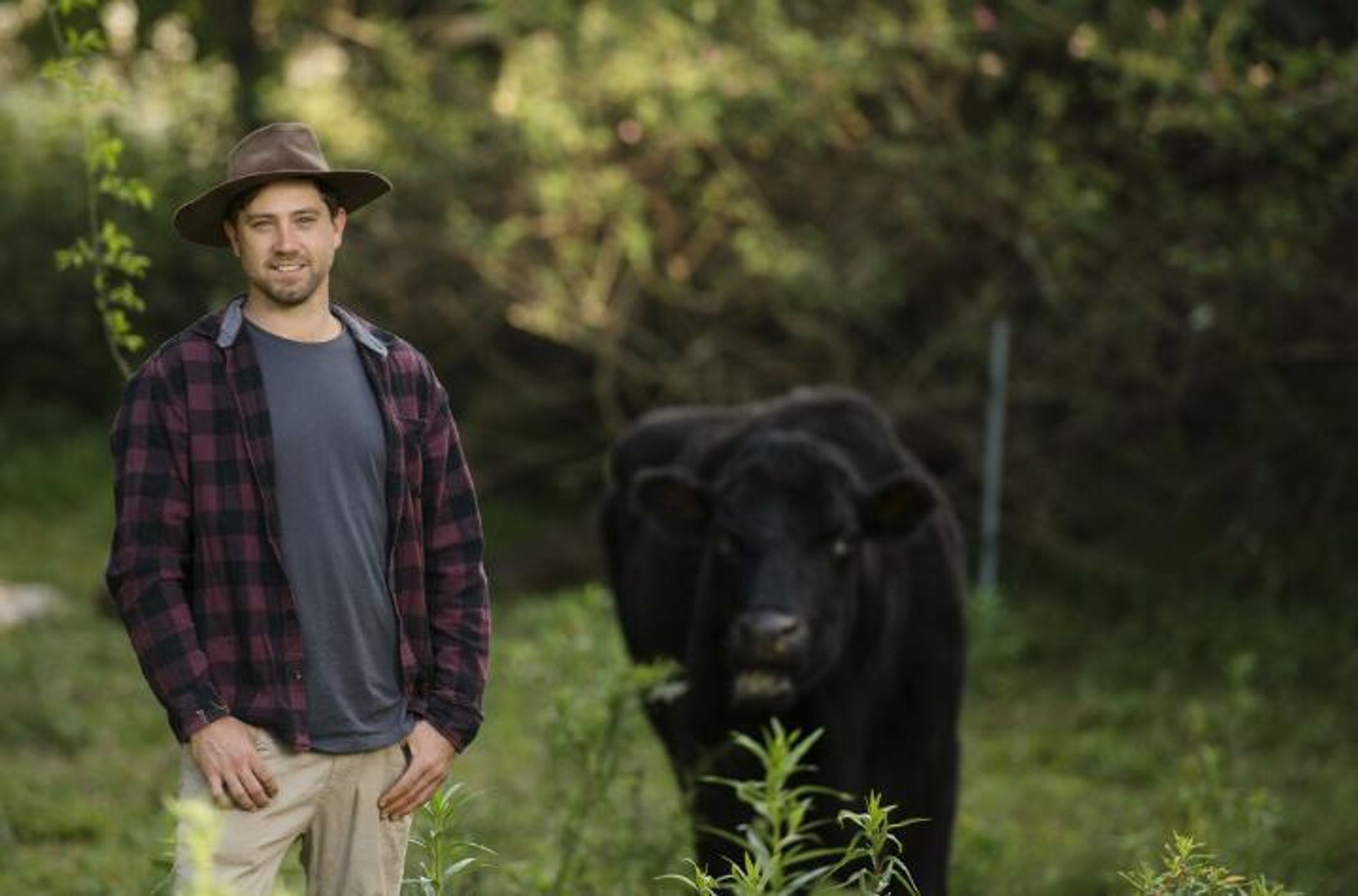 Southern Cross University has increased its commitment to growing the soil stewards of the future with the launch of a new Graduate Diploma in Regenerative Agriculture in 2022.
In response to strong demand from industry and students following the success of its undergraduate degree in regenerative agriculture, Southern Cross University, one of Australia's leading agricultural universities, announced the new Graduate Diploma during Soil Week.
Southern Cross researcher and Regenerative Agriculture Course Co-ordinator Dr Hanabeth Luke said: "My own research with the Soil CRC shows that declining soil productivity and increasingly unpredictable weather are two of the greatest issues faced by farmers today. Now more than ever there is a greater need to equip graduates with the skills and knowledge to help farmers lead the way in building resilience across our farming systems, while tackling the soil and climate crisis."
The Graduate Diploma in Regenerative Agriculture, delivered by the Faculty of Science and Engineering, will be available online or at the Southern Cross Lismore campus. It will provide students with higher-level insight into the processes of transition required to build more resilient farming systems and rural societies. Drawing on multi-disciplinary knowledges, this course will provide graduate students a sound understanding of how to apply the principles and practices of regenerative agriculture in different farming contexts. They will also learn how to effectively work with landholders and support transitions towards regenerative systems. Students will complete a number of soils and indigenous knowledge-focussed units, as well as a range of electives, from value chains to ecological economics. The course has a strong focus on practical experiences, with a number of residentials taking students to different farming regions across New South Wales.
The Graduate Diploma can be completed over one year of full-time study or part-time over two years.
The Graduate Diploma, which starts in March 2022, will provide a post-graduate pathway for Southern Cross University's first Bachelor of Science (Regenerative Agriculture) cohort which graduate later in 2022 and is also a nested qualification of the Graduate Certificate in Regenerative Agriculture.
This announcement follows strong undergraduate enrolments in in the Regenerative Agriculture specialisation in the Bachelor of Science.
Lorraine Gordon, Southern Cross University Strategic Projects Director and founder of the Regenerative Agriculture Alliance, said: "Industry – and somewhat more slowly government – is waking up to the fact that our soil is our most precious asset and that we are all going to have to adapt to a changing climate. Southern Cross University is filling a knowledge gap in this space.
"The members of the Regenerative Agriculture Alliance at Southern Cross have consulted on the Graduate Diploma to ensure it addresses the needs of both industry and students to ensure our future farmers, their communities and landscapes thrive into the future," she said.
To be eligible to receive the Graduate Diploma in Regenerative Agriculture students must complete the equivalent of 8 units, comprising 6 core units and 2 elective units.
These core units include:
Building Resilience in a Changing Climate: Through Drought, Fire and Flood
Ecological Perspectives for Transformational Change
Regenerative Agricultural Principles and Practice
Regenerative Agricultural Strategies
Planning Rural Landscapes
Supporting Change in Regenerative Systems
To learn more about studying Southern Cross University's Graduate Diploma in Regenerative Agriculture, contact the Future Students team by calling 1800 626 481 or make an online enquiry.

Read more about Southern Cross University's regenerative agriculture courses at Study Regenerative Agriculture.
Learn more about Soil Week Australia which runs from December 5 to 12.
Media contact: Melissa Gulbin, Communications Officer, Regenerative Agriculture Alliance, +61 418 475 569 or melissa.gulbin@scu.edu.au
---