View all news
2022 Alumni Impact Awards celebrate extraordinary graduates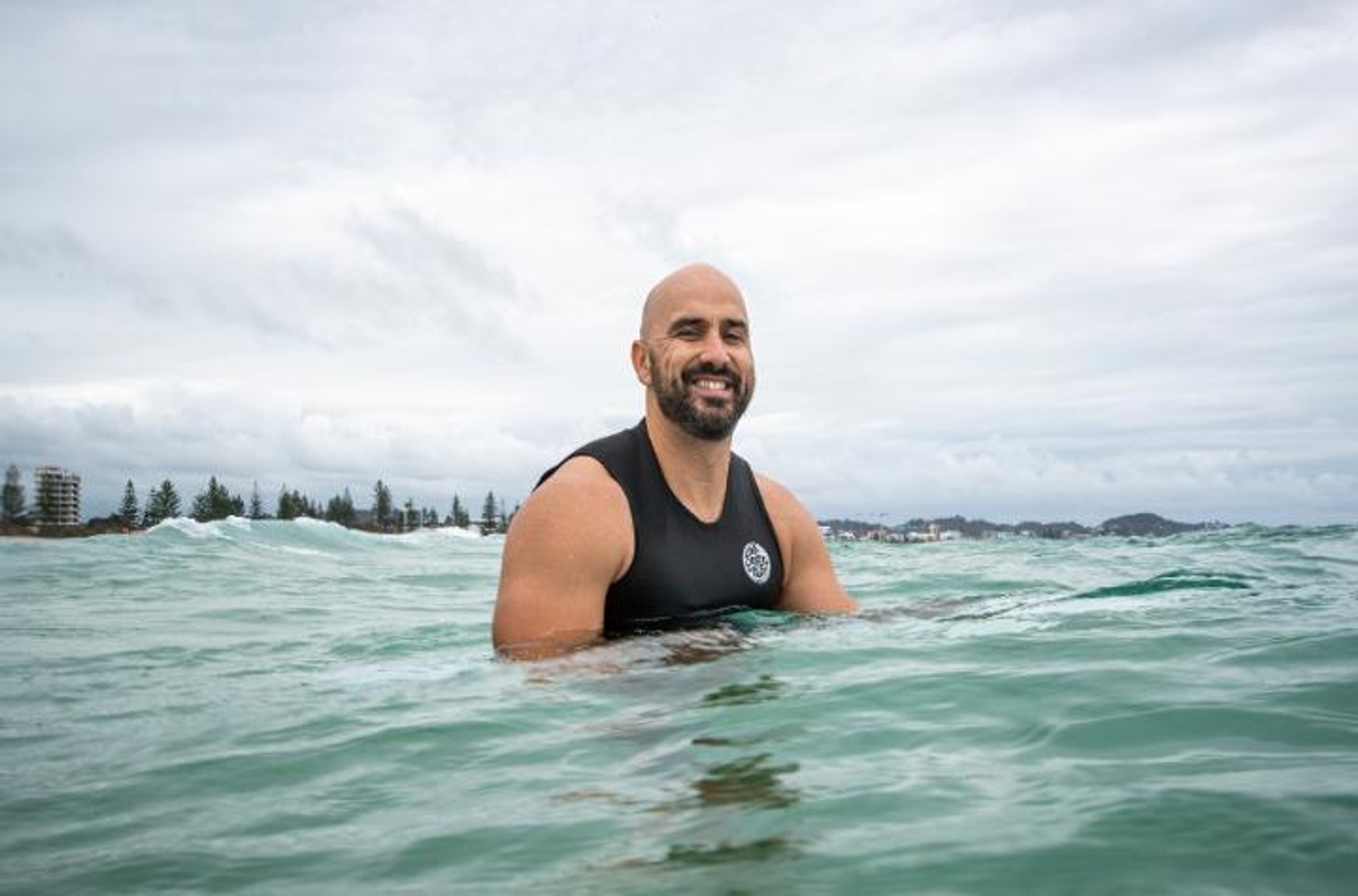 Five outstanding graduates of Southern Cross University have been honoured in this year's Alumni Impact Awards. Their achievements reflect the diverse talents and passions of Southern Cross graduates.
Vice Chancellor Professor Tyrone Carlin congratulated the winners. "At Southern Cross University our greatest pride is the calibre of our graduates. Whether they are working locally or abroad, so many are focused on improving the lives of others. It's inspiring to see the range of activities they are engaged in – from art to mental health and entrepreneurship to national defence – and the passion with which they face every challenge."
This year's winners are:
Alumnus of the Year Matthew Hoare
Following a career in the military and deployments to Afghanistan and East Timor, Matthew Hoare graduated with a Bachelor of Exercise and Sports Science and a Master of Exercise Physiology in 2017. Today, as co-founder of the Association of Veteran Surfers (AVS) on the Gold Coast, he applies his clinical knowledge to helping fellow veterans as they transition to life at home.
"We are all aware of the high incidence of mental health issues and suicide among veterans. That is where AVS strives to be a point of understanding, collaboration, enjoyment and, hopefully, progress. It unites veterans with others who have been through similar experiences. That empathy is extremely important," said Matthew.
AVS launched in late 2015 with just a few members gathering for a monthly surf at Kirra beach. Since then, membership has grown so rapidly that AVS now has five branches operating from the Sunshine Coast and Gold Coast down to Northern NSW and Sydney.
Young Alumnus of the Year Holly Ahern
In the aftermath of the 2022 floods, a sculpture from downtown Lismore with two pink hands holding a red heart and the words 'you are here' in neon tube, went viral. The sculpture is the work of art and design graduate Holly Ahern and her partner Eden Crawford-Harriman and has become a symbol of community resilience.
Holly and Eden lost ten years' worth of work when their studio at Elevator Artist Run Initiative (ARI) in Lismore's CBD flooded but that didn't stop them from helping the community. Holly used the In the Heart sculpture as inspiration for a t-shirt design and started a fundraiser to raise money for local flood-affected artists.
"We were expecting to make a small amount of funds that could be transferred directly into the campaigns of affected artists within the region. But within 48 hours we had raised $20,000," said Holly. With the support of Arts Northern Rivers, the money will be used to facilitate a community event with the hopes of populating Lismore's CBD with local artists' works in 2023.
Early Career Alumnus of the Year Lizz Wells
Graduate Lizz Wells is flying high with one of the world's top aeronautical companies, Lockheed Martin. With a background in Environmental Science and Data Management, Lizz joined Lockheed Martin Australia's rapidly growing Williamtown presence in 2018 as a Configuration Analyst, before going on to complete a Bachelor of Business with Southern Cross University in 2019.
Promoted to Engineering Processes and Information Systems Associate Manager in 2021, Lizz intends to pursue a Master of Engineering Management, also at Southern Cross University.
During her time at Lockheed Martin Australia, Lizz has supported the delivery of a variety of defence programs, including the Tactical Air Defence Radar System (TADRS), the Deployable Data Management System (DDMS) Cabins and F-35 sustainment and training, making a significant contribution to Australia's national security.
International Alumnus of the Year Said Achmad Kabiru Rafiie
Indonesia's Aceh Province was the closest point of land to the epicentre of the devastating tsunami in 2004. That catastrophe was a turning point for MBA graduate Said Achmad Kabiru Rafiie.
Said is currently the Head of the Entrepreneurship Centre at Teuku Umar University. Along with his students and a colleague, he is driving a project to develop sustainable livelihoods through tea made from a local tree – the Moringa – as an export.
So far, the Moringa project has helped about a hundred students and community members with successful cultivation and harvesting of the raw ingredients as well as developing a range of commercially available products.
Community Impact Alumnus of the Year Vanessa Latham
Vanessa initially did her Southern Cross University nursing placement in Broken Hill with the Royal Flying Doctor Service eleven years ago. Fast-forward to today, she is the Mental Health Manager for the entire region, leading numerous mental health services for some of the most remote communities in the country.
Regional and remote communities access mental health services at one-fifth the rate of city populations, and Vanessa has played a big part of setting up a new 'wellbeing space' in Broken Hill, where anyone can access preventative support and wellbeing services such as yoga, meditation and counselling.
"The most rewarding part of my job is those one-on-one connections where you can just use yourself to accept them as they are, and in that moment, they show compassion and I show compassion," said Vanessa.
Read more about the inspiring stories and watch videos of this year's winners here: scu.edu.au/alumni-impact-awards/
Media contact: Southern Cross University media and content team, content@scu.edu.au
---