View all news
Connecting technology and industry for regional benefits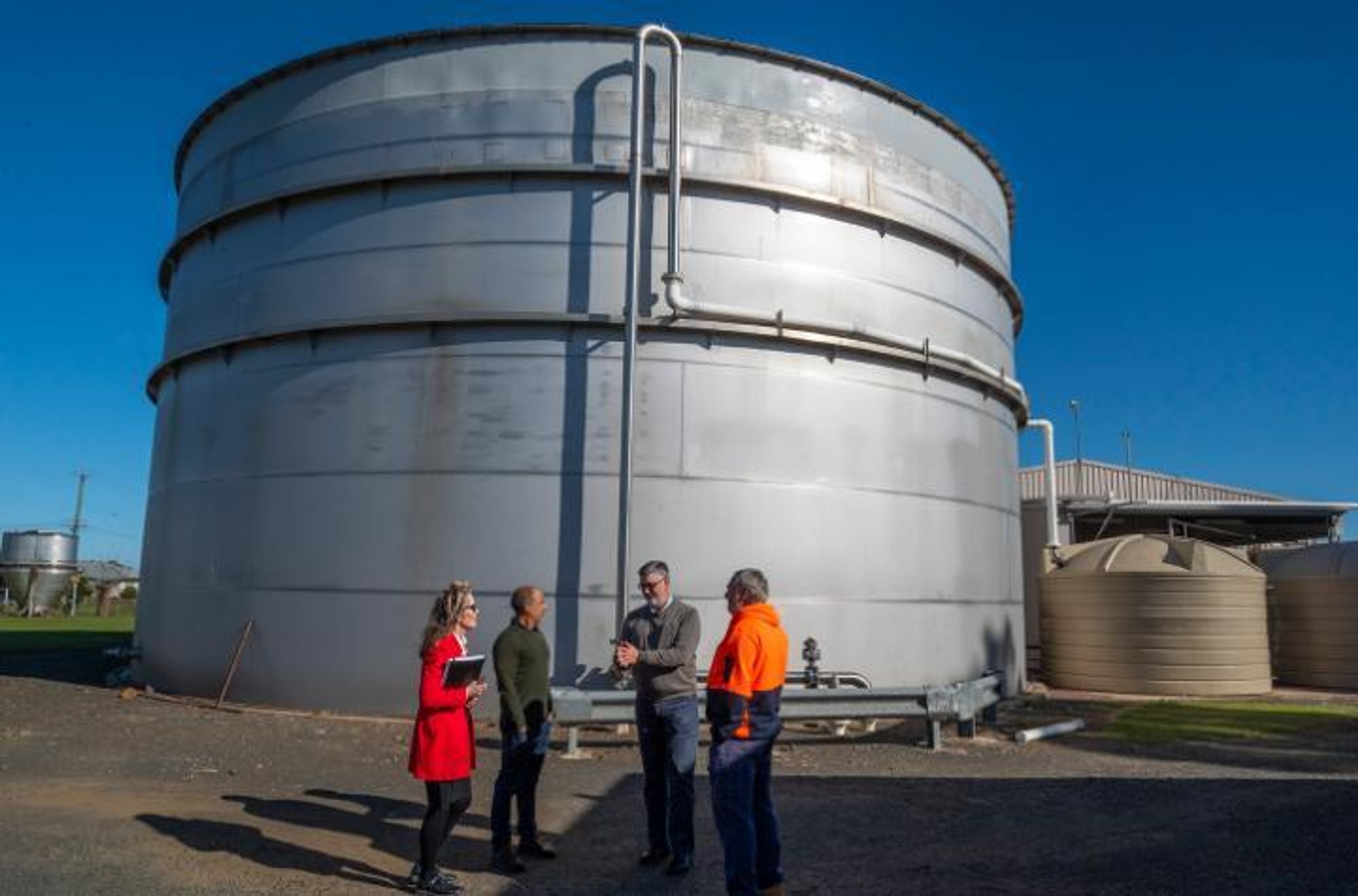 Southern Cross University's ReCirculator program is all about turning industrial waste into tangible worth. With pilot programs under way and working well in the Northern Rivers, Professor Dirk Erler is eager for more industries to come on board.
"Waste management has long been a major environmental issue, particularly around discharge and disposal," said Professor Erler. "More recently, the notion of the Circular Economy has demanded broader thinking on waste and the need to re-use and recycle rather than persist with the old method of remove, use, and dispose.

"The difficulty for industry lies in not having the capacity to really test processes and techniques. ReCirculator solves that by testing and evaluating new waste management processes that deliver economic, social, and environmental gain."

In the town of Casino, Richmond Dairies is participating in one of the ReCirculator pilot programs. Chief Financial Officer Mr Craig Kelly is convinced of ReCirculator's potential.

"From an environmental viewpoint, we must be adept at recovering waste," said Mr Kelly. "There is also a commercial imperative because customers want to deal with firms that are reducing their carbon footprint.

"That is why liaising with Southern Cross University is so valuable. Dirk and the ReCirculator team are bringing us to the forefront of new research."

As an example, the University team is looking at ways to extract nutrients such as nitrogen and phosphorus from wastewater and take them back to the farmland in the form of a slow-release fertiliser.

"We can then release water into the nearby wetlands rather than paying for disposal through a sewage treatment plant," said Professor Erler.

In addition to ReCirculator, Professor Erler is involved in a broader push towards improved sustainability in the Northern Rivers. An example is The Casino Food Co-op, the region's largest employer, which has several waste streams that require better treatment to improve their sustainability.

"At the moment, we are working with the Co-op to treat their tannery wastewater. This will allow them to discharge clean water."

Originally from Perth, Professor Erler began his career in Engineering before heading to Townsville's James Cook University to study Marine Science. He then switched to Chemistry with a focus on Aquatic and Environmental Science. He did his PhD on waste treatment in aquaculture.
After various stints in Australia and overseas, it was a postdoctoral opportunity in Aquatic Chemistry that brought him to Southern Cross University in 2007.

His research career has been diverse and impressive. Among the highlights, in 2019 he and Southern Cross University colleague Professor Bradley Eyre were the first scientists to conduct greenhouse gas measurements at Australia's ephemeral inland salt lake, Kati Thanda-Lake Eyre, and its associated river systems.

That same year, Professor Erler joined fellow scientists aboard the CSIRO research vessel Investigator, conducting experiments around nitrogen supply to the Great Barrier Reef.

He has also conducted important research into coastal systems – including in the Pacific Islands and on the Great Barrier Reef – aimed at ensuring water quality, species diversity and habitat health through projects that protect the natural environment while still benefiting local economies.

More recently, Professor Erler's focus has been towards applied research that can provide solutions to some of society's most pressing issues.

"As rising industrial costs coincide with demands for greater environmental attention, it is vital for industries to find ways to re-use waste as a resource," he said.

"We need to find solutions that are adaptable, scalable and that carry benefits for industry, regional economies, and of course, the environment."

Professor Erler said projects like ReCirculator affirmed Southern Cross University's connection with its region. It also provides the next generation of environmental scientists and engineers with the opportunity to participate in the development, implementation and evaluation of industry-based solutions.
Learn more about the ReCirculator.

---