View all news
Film enthusiasts move SWIFF-tly to Coffs campus for flagship festival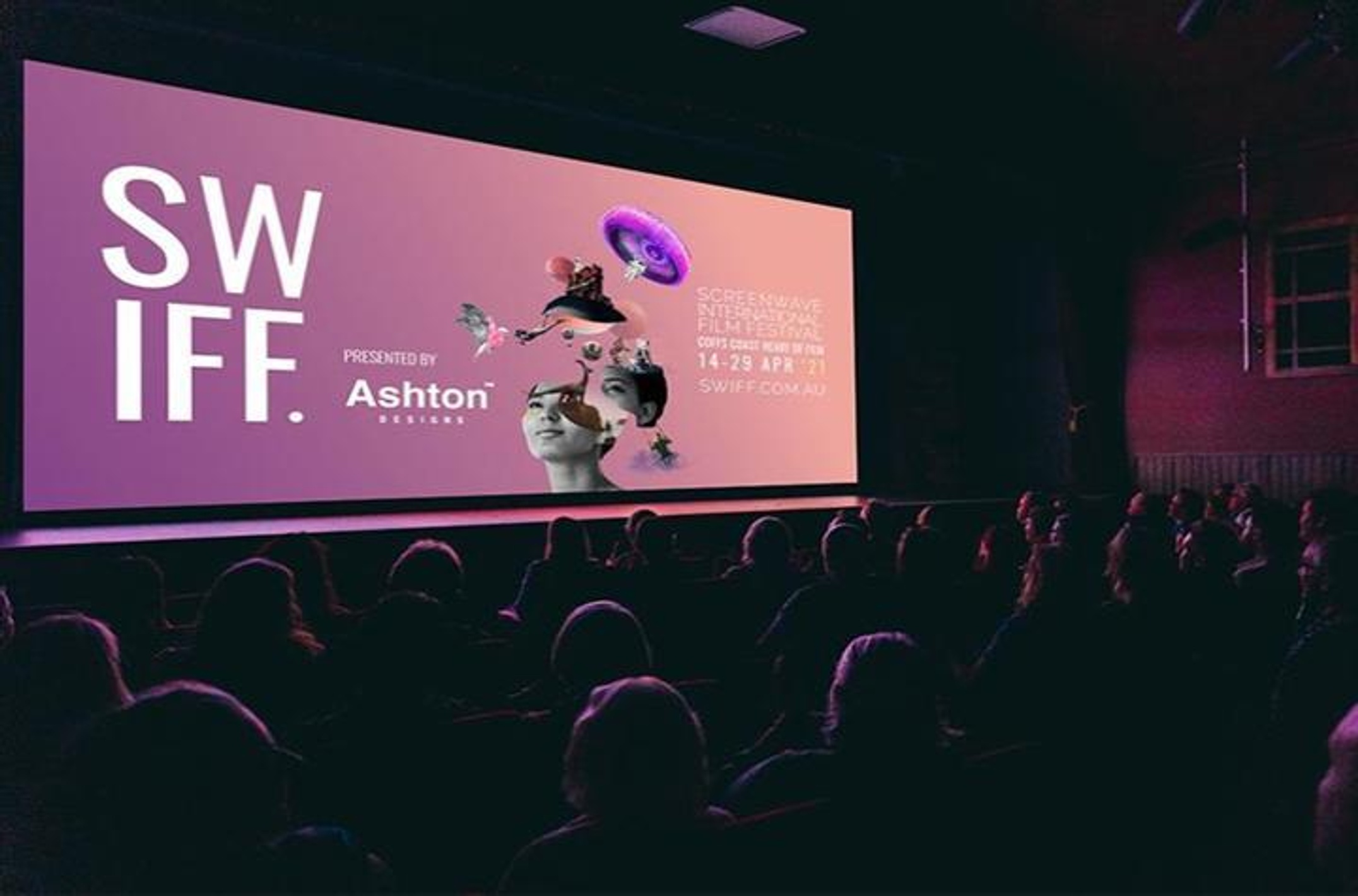 Movie critics and enthusiasts have reunited again in Coffs Harbour for the flagship Screenwave International Film Festival (SWIFF). Southern Cross University is both a proud sponsor and major venue for the event.
SWIFF kicked off on 21 April and runs until 6 May, bringing visitors from across Australia and worldwide to enjoy more than 100 international and local films.
A highlight of the program, dubbed the 'Oscars night for Coffs Harbour,' is the Nextwave Youth Film Awards (NYFA) hosted by Southern Cross University at the CHEC Theatre on 1 May. The event will see a red carpet arrival, live music, guest speakers, an awards ceremony, and a screening of finalists' short films.
Another notable event in the program is the Nextwave Accelerator workshop, where 30 student finalists take a deep dive into montage making with Southern Cross Digital Media Lecturer Uwe Terton. The students will create a short montage as part of the workshop.

"The event is important in nurturing creative talent within the Coffs Harbour community.

"I am very grateful to have been given the opportunity to facilitate one of the Nextwave Accelerator workshops around film montage," he said.
The Coffs Coast heart-of-film experience continues for schools and locals on 4 May with the 11 am screening of the film 'Carbon: the unauthorised biography,' narrated by Golden Globe winner Sarah Snook.

The unorthodox documentary follows the plot of an exploding star and our evolving Earth with celebrated scientists, unique animations and a grand orchestral score.
The nearly sold-out screening will then be followed by a panel discussion of the key themes from the film. The panel features Southern Cross Associate Professor Christian Sanders, Environmental Analysis Laboratory Technical Manager Nadia Toppler, and Marine Science student Luke Austin, who was recently awarded the AgriFutures Horizon Scholarship.

Check out the full program of the SWIFF Festival HERE, and make sure you lookout for the giant Southern Cross University cube!




Want to become a filmmaker like graduate Mirco Guidon? Learn more about studying the Bachelor of Digital Media degree here.
---