View all news
Japan: a once-in-a-lifetime experience for Southern Cross students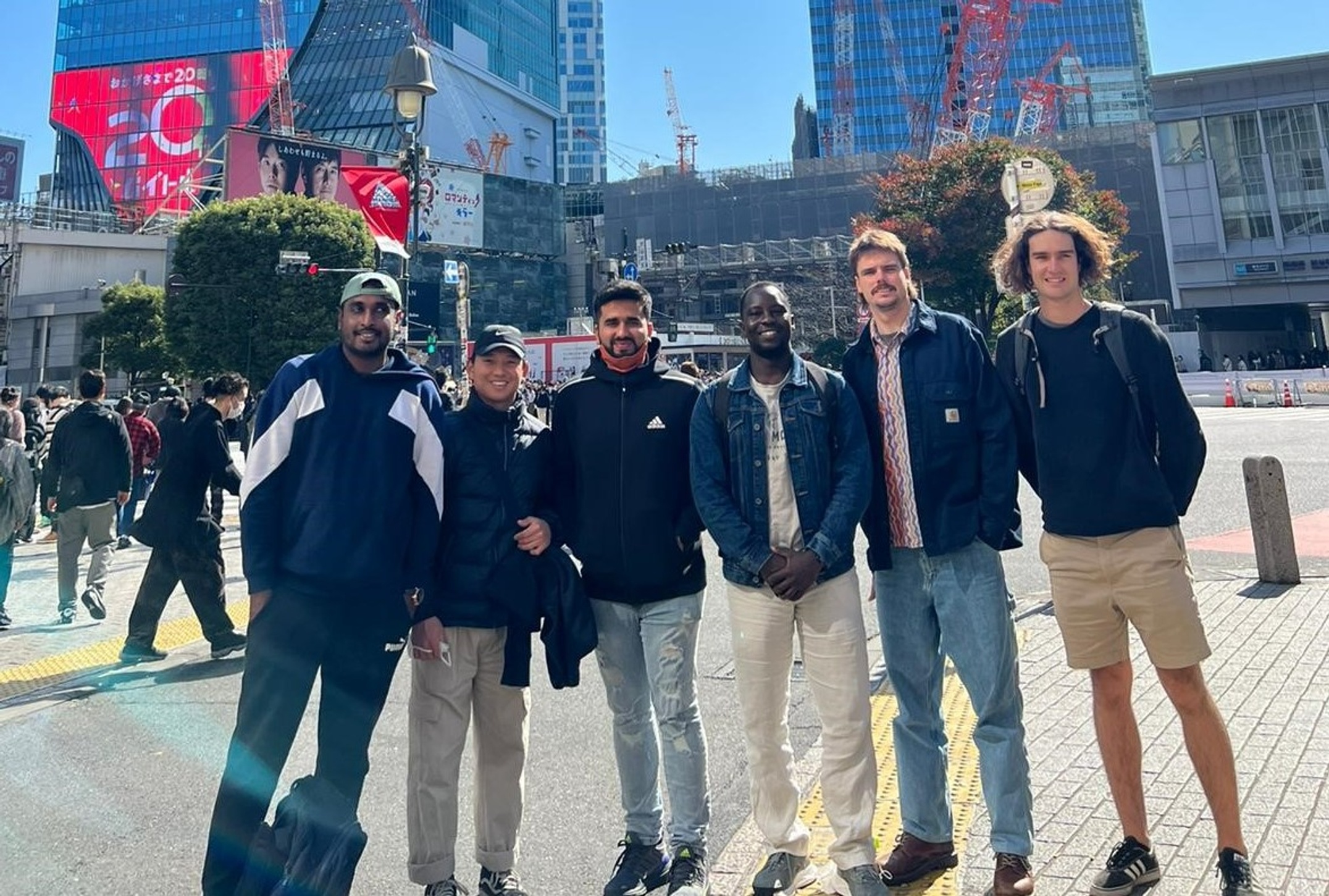 Led by Senior Lecturer Dr Lachlan Yee, a group of Southern Cross students recently travelled to Japan to experience the country's cutting-edge science and technology thanks to the Sakura Science Program (SSP).
The Program was launched in 2014 by the Japan Science and Technology Agency (JST). Since then, more than 30,000 talented overseas students have enjoyed short-term visits to Japan to promote exchange and collaboration in the field of science and technology.
"The SSP initially targeted students located only in Asia, but this year opened to the rest of the world. Southern Cross was the first Australian university to participate in the Program. We were really lucky given the Japanese borders had just opened a few days before our trip date," said Senior Lecturer Yee.
Two of the main goals of the SSP are to promote continuous collaboration, cooperation and interaction between Japanese and foreigner educational and research institutions, as well as to strengthen relationships with other countries and regions.
"Our time in Japan was an unforgettable experience with incredibly rich culture and real-world learning, coming together through the lens of science and technology and allowing us the chance to live a little in the future and become more involved with bilateral emerging research and innovation," said Luke Austin, one of the participating students.
Over the course of a week, Southern Cross students had the chance not only to explore Tokyo City University's facilities but also to undertake practical training and experiments along with two other visiting universities from Thailand and Kenya.
"As part of the practical experience, our students had to prepare a presentation, which they did in a very diligent and professional way," said Dr Yee.
The tight agenda allowed some time to visit some of Tokyo's most famous shrines and taste Japanese world-famous gastronomy.
2023 New Colombo Plan Mobility Grants – Applications now open
Feeling inspired? There are four grants available for travel to Japan in Term 1, 2023 through the New Colombo Plan Mobility Program.
The scholarships, which are funded by the Australian Government and worth $5,000 each, are for a session-long exchange with one of Southern Cross University's Japanese partners.
Applications are now open. For further information, please contact exchange@scu.edu.au or make an appointment via CareerHub.
Media contact: Southern Cross University media and content team, content@scu.edu.au
---