View all news
New partnership set to ReCirculate plastic waste into construction material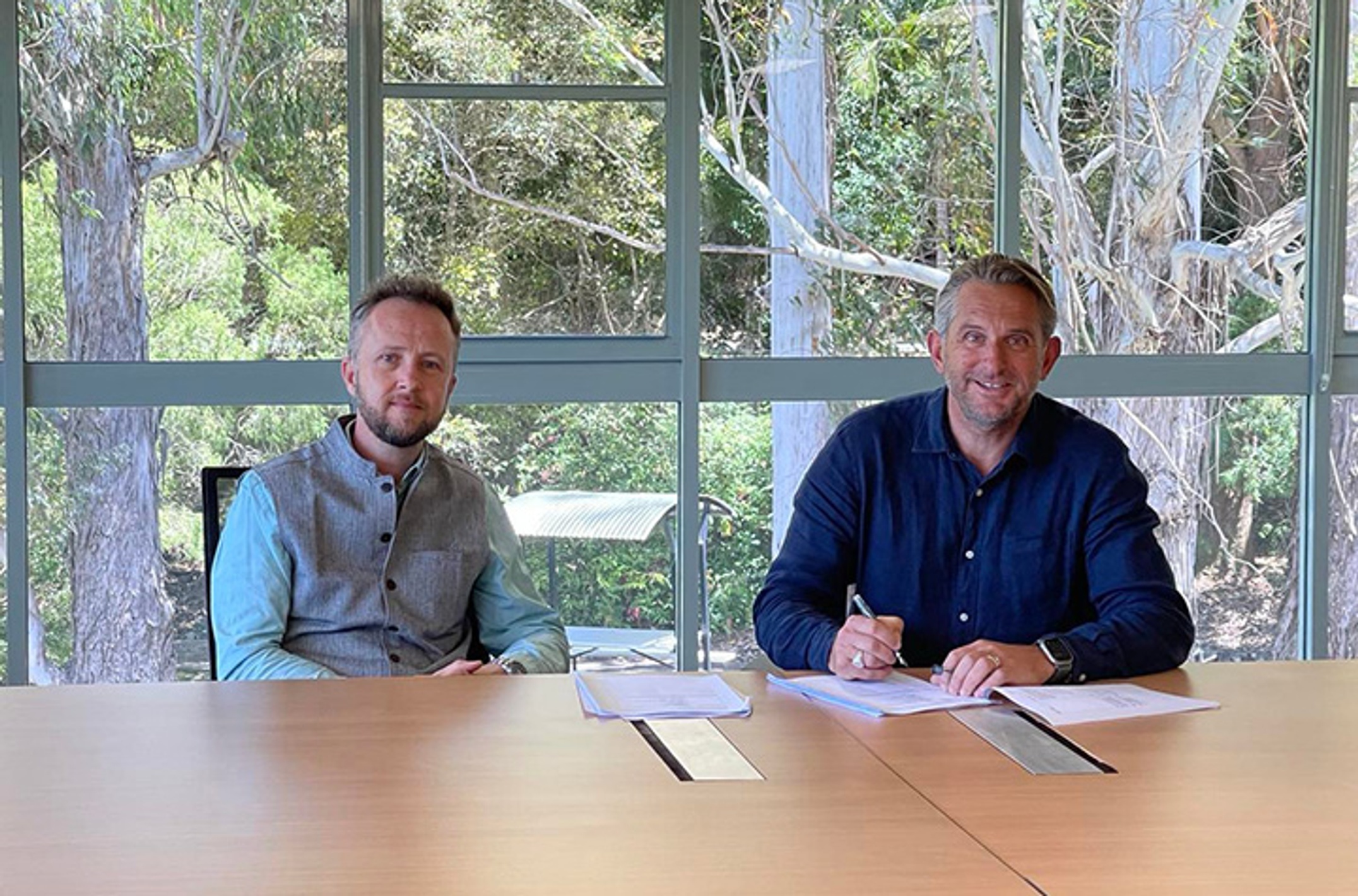 Turning the Northern Rivers' unwanted plastics into a reusable commodity is one step closer, with Southern Cross University and CRDC Global signing a new partnership agreement.
The new partnership will see researchers in the University's ReCirculator (Regional Circular Economy Accelerator) undertake a demonstration project to test how CRDC's existing technology can be used to provide circular economy solutions to plastic waste in the Northern Rivers region.
CRDC's technology converts mixed plastic waste into RESIN8™, their own unique product that can be used in the construction industry addressing two issues: reducing the volume of plastic waste going to landfill, and enhancing the properties of building materials.
"Partnering with CRDC Global will enable our researchers to further test the application of their innovative technology in order to identify further opportunities to apply technology to convert waste into a resource, generating benefits for business, the economy and the environment," said Ben Roche, Vice President (Engagement) at Southern Cross University.
"As a region that has prioritised circular economy as a real opportunity for business and industry alike, this partnership will demonstrate how circular economy principles can be effectively applied to the process of recovering resources from a waste stream—in this case, plastic—and converting it into a usable product that can be sold."
The trial will get underway early in the 2023.
"Successfully undertaking this demonstration project will not only add to the existing research bank in this area, but will also showcase CRDC's technology within the NSW Northern Rivers Region to other potential users whose businesses could benefit from it," Mr Roche added.
As well as demonstrating product circularity by converting waste plastic into RESIN8™ for uses such as construction, this project will expand the analytical, research and support services Southern Cross University can offer to future CRDC clients.
"This project puts CRDC Global at front and centre of the emerging circular economy movement here in the Northern Rivers," said Shane Ramsey, CRDC's National Sales and Operations Manager (Australia).
"Given the great results we've already achieved with RESIN8™ in other parts of the world, we're keen to see the impact we can have on plastic waste reduction here. And to see what other regenerative innovations our collaboration with Southern Cross University may lead to."
Mr Ramsey said it was an exciting project.
"We can't wait to learn what other avenues there may be for recycling plastics in this way, providing even more solutions for Northern Rivers businesses who are keen to embrace the benefits of reducing plastic waste by converting it to RESIN8™, which can then be used or on-sold," he said.
The research undertaken through this project will also give invaluable real-life problem-solving experience to the Southern Cross University students, putting them at the forefront of circular economy expertise and practice.
Southern Cross University ReCirculator
Established with Commonwealth funding, the Northern Rivers Regional Circular Economy Accelerator (ReCirculator) trials technology that can help Northern Rivers businesses recover resources from their waste streams. Discovery more about the ReCirculator at https://www.scu.edu.au/engage/recirculator/
CRDC Global
CRDC Global is a disruptive building materials company that creates appreciating value from the world's plastic waste. Founded in 2018, the company has operations in Costa Rica, the USA, South Africa, UK, Australia, Mexico, New Zealand, Hong Kong and Samoa. CRDC Global's patented low-carbon process accepts any type of plastic waste and converts it into a range of climate-resilient concrete additives and eco-aggregates. Marketed and produced under the RESIN8tm name, these versatile construction products meet or exceed internationally accepted ASTM standards. CRDC Global works with leading waste management and construction industry companies around the world, and partners with international organizations Habitat for Humanity, the UNDP, and The Alliance to End Plastic Waste. For more information, visit: www.crdc.global
Media contact: Southern Cross University media and content team, content@scu.edu.au
---