A once flood-ravaged shopfront in downtown Lismore has emerged as the gathering space for leadership and thoughtful debate on the future of the NSW North Coast.
The Living Lab Northern Rivers, a co-partnership with Southern Cross University, has steadily built its profile and reputation in less than six months, through exhibitions, workshops and a community of multi-disciplinary researchers.
At the helm is the Living Lab's director Dan Etheridge, a Southern Cross alumnus who has experience on the frontline of reconstruction in the wake of a natural disaster. After Hurricane Katrina devastated parts of the south eastern United States in 2005, Dan spent a decade helping direct a community design centre founded to support resident-driven recovery and rebuilding programs.
"It feels great to return to Southern Cross and put all the experience I've had in the interim to use in such an exciting project," said Dan.
"We've had an incredible response to the Living Lab and I am hopeful it will bring concrete results for our flood-affected communities."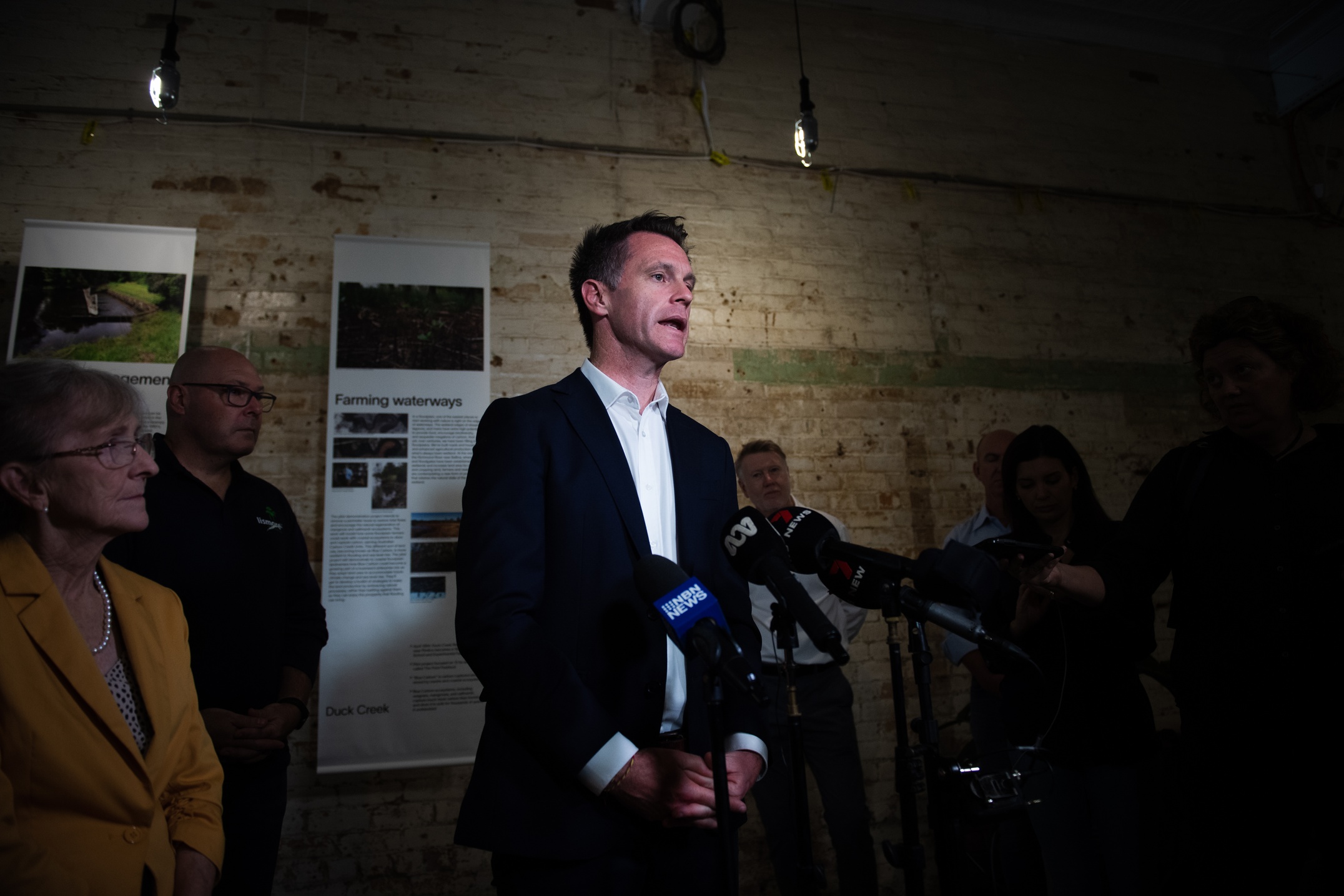 When the new NSW Premier Chris Minns visited the Northern Rivers, he joined the University's Vice-Chancellor Professor Tyrone Carlin and Vice-President (Engagement) Ben Roche on a tour of the Living Lab.
"Southern Cross University is undertaking to both lead and support recovery efforts in the Northern Rivers region, particularly through the Living Lab," said Professor Carlin.
"We had an opportunity to discuss with the Premier the outcomes of the Lab's first few months and the important role it is playing and slated to play."
The NSW Premier took the opportunity to meet with Lismore MP Janelle Saffin, councillors, business owners and other community leaders for a briefing on the rebuild of Northern Rivers towns still recovering after being hit by two catastrophic floods last year.
Mr Minns said one of the keys to Lismore rebuilding successfully was ensuring people stayed in the town, and land was made available for relocation. Supporting the Northern Rivers Reconstruction Corporation with funding and cutting red tape was also a priority.
"It's really important that the new government sends a message to the businesses and to the community that lives in this part of NSW that we are there with them for the long haul," the Premier said.
"There's a real spirit that is evident in the main street of Lismore. It's a resilience and an optimism that you don't find in many parts of NSW or Australia or the world."
Living Lab Northern Rivers
The Living Lab Northern Rivers is a multi-disciplinary hub for research, community engagement, public conversations and education, focussed on increasing the region's resilience and building local capacity. The Lab is a partnership with the University of Technology Sydney, Southern Cross University and the Northern Rivers Reconstruction Corporation.
Learn more by visiting the Living Lab Northern Rivers website.
---