The countdown is on for the Gold Coast Marathon, with experts from Southern Cross University teaming up to help runners put their best foot forward.
The free online panel on 12 April will feature leading sport and exercise science experts and focus on practical strategies to enhance mental stamina and achieve a personal best, both in sport and life.
Australian Olympic long-distance runner Benita Willis will feature on the panel alongside Southern Cross University's Exercise Science lecturer and Professional Practice Lead Dr Jena Buchan, Associate Professor Christian Swann, and Chair of Health Sciences and panel moderator Dr Chris Stevens for the webinar 'Going the Distance: Mental Stamina in Sport and Life'.
As an Accredited Exercise Physiologist, wellbeing coach, yoga instructor, surfer and volleyball player with a passion for education, Dr Jena Buchan believes mental stamina is not a sprint, but rather a marathon.
Her research focuses on running exercise and oncology trials, with an emerging interest in goal-setting, habit formation and enhancing wellbeing beyond the physical domain.
"If you are training for the marathon or any race it's really important to find that balance of building up your training, but also continuing to support yourself in other ways - looking after your sleep, looking after your nutrition," she said.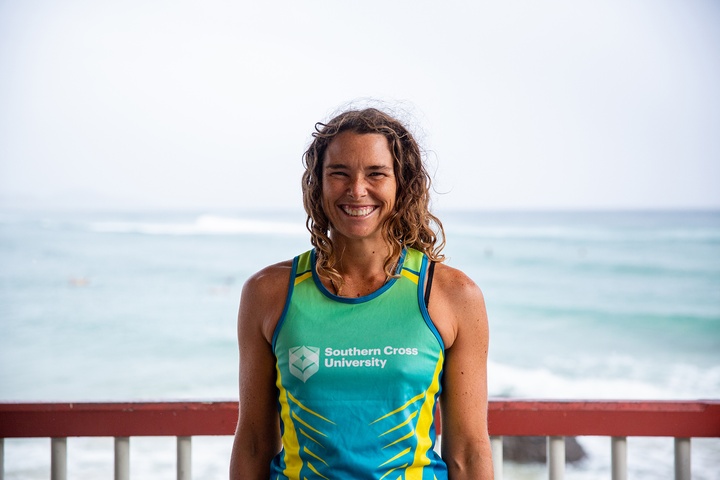 "And really build up the mental side of things because when it comes down to the race, you're spending a lot of time with yourself. It's really good to make sure you've built that strong mental foundation to have that stamina to take you through.
"Going into any event there's a lead up and prep and things get hard and challenges come up and the timeframes might change and you encounter these barriers that you didn't expect. So that ability to build and display this mental stamina will help you continue to work towards the event and achieve the goals you set.
"This webinar will be really engaging and an interactive discussion with the panel. So, we'd love for people to join and ask questions and really have this interaction – just like they're part of the panel with us."
Southern Cross University is proudly a major sponsor of the Gold Coast Marathon – the region's premier running event – and has been for 17 years.
Based on a research project with Southern Cross University Dr Scott Goddard, survey responses indicated about 55 per cent of Gold Coast Marathon runners would like more support with their goal-setting for future events.
Sign up for the free webinar here: https://www.eventbrite.com.au/e/going-the-distance-mental-stamina-in-sport-life-tickets-565919910687
---