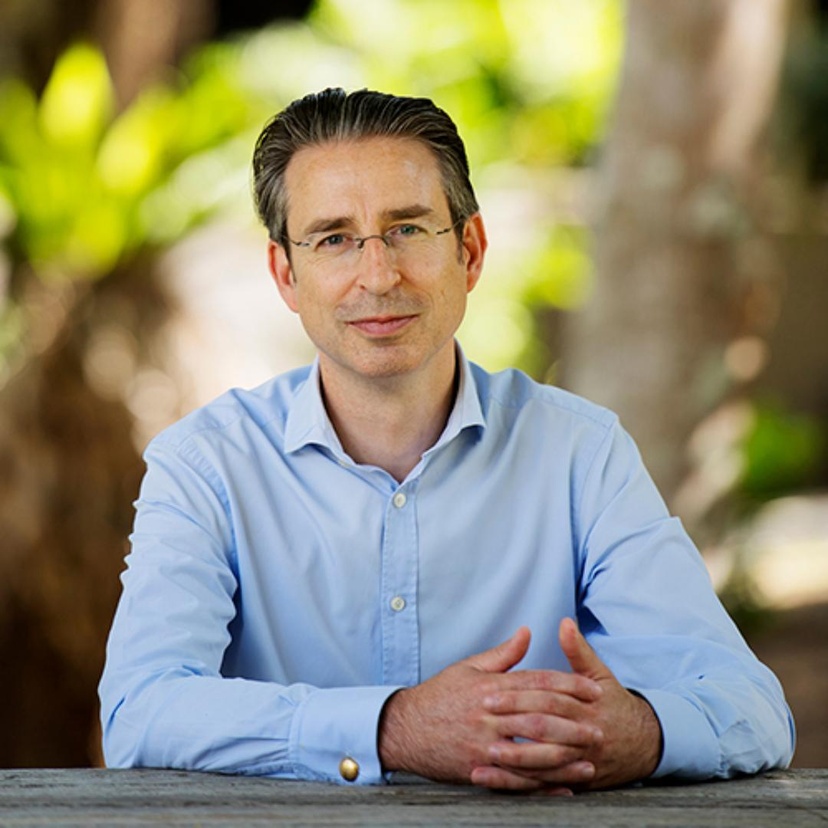 From the Vice-Chancellor
I recently had the pleasure of welcoming The Hon. Tim Crakanthorp MP, NSW Minister for Skills, TAFE and Tertiary Education to our Lismore campus. During a wide ranging conversation, we discussed a number of matters pertinent to our current and future work, including our partnerships with a variety of NSW Government agencies, especially in the domains that directly connect to our work in education and research.
It was particularly pleasing to have the opportunity for an engaging and in depth conversation about our ambition as an institution, and how we are seeking to translate that into positive impact through our revolutionary work in education and our research. The work we are now undertaking on engaging with the many organisations operating from our Lismore campus, the NSW Government and the broader community in relation to a new master plan for our Lismore campus is consonant with this approach.
By actively seeking partnerships through which we build on complementary strengths, there is the potential to do so much more to a far higher standard than we might accomplish alone. Importantly, although this approach can clearly yield enormous benefits to the University, it is equally predicated on driving measurable benefit for the community around us, a result deeply resonant with our purpose.
There is a gathering momentum across the University to seek out opportunities to work in this way and with similar results and this is very well represented in the pages of this month's edition of Southern Cross Matters. Whether in respect of the exciting work being funded by the Department of Health and Aged Care, our agenda in Circular Economy, the outstanding research being conducted into coastal ecosystems or our commitment to supporting events like the Gold Coast Marathon, the themes of partnership, impact and community benefit are very clear indeed.
I hope you very much enjoy this month's edition, and welcome continued feedback about the kinds of things you would like to hear about and learn about in future editions.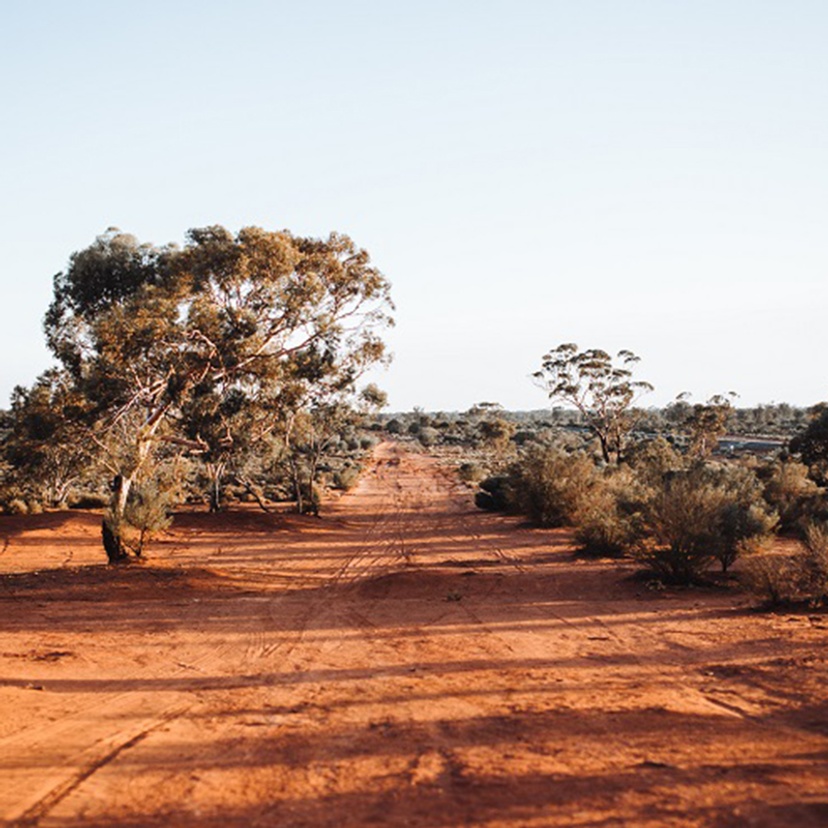 University receives $3.5m Birthing on Country grant for remote midwifery services and quit smoking program
Dynamic duo Professor Gillian Gould and Dr Marilyn Clarke, both from the Faculty of Health, are celebrating the announcement this month of a $3.558 million grant from the Department of Health and Aged Care.
The Indigenous Australians' Health Programme – Workforce and Maternity Services Grant will be used to collaboratively scope and design a Birthing on Country program with three Aboriginal Community Controlled Health Organisations and will include help for Aboriginal mums-to-be to quit smoking.
"I'm very excited to be part of this successful research grant, which will allow the Birthing on Country movement in Australia to be further explored and integrated with culturally competent smoking cessation care," said Dr Clarke, Australia's first Aboriginal Obstetrics and Gynaecology specialist.
Professor Gould said coupling the already successful iSISTAQUIT program with a long-term plan to facilitate safe Birthing on Country will create a holistic pre-natal health plan for Aboriginal women living remotely.
The grant includes placement opportunities for midwifery students and research opportunities. Two positions associated with the project have been recently advertised with details of placements to be announced soon.
Impactful ideas flourish at circular economy forum
Creating impact was the name of the game at Southern Cross University's Circular Economy Impact Forum held last month. Thought leaders across industry and academia congregated at the Northern Rivers campus to educate and inspire change.
Over 100 people from business and local government attended the event to discuss why a circular economy is imperative for every country, the national and local state of the circular economy, designing for circularity and the role of technology, barriers and solutions for creating a local circular economy, how to navigate policy, and the business of waste.
Principal Scientist at the Council for Scientific and Industrial Research and Extraordinary Professor at North-West University South Africa, Professor Linda Godfrey, gave the keynote address. Speaking on SCU Buzz podcast, Professor Godfrey said it was a privilege to share learnings between Australia and South Africa.
"We are facing very similar challenges in terms of not only our understanding of the circular economy but where we are with regards to waste management," Professor Godfrey said.
"Australia still predominantly landfills most of its waste, as does South Africa. There was a lot of discussion around waste plastic and how we manage waste plastic at end of life. So that for me was exciting in that we can walk this journey together as countries."
Southern Cross University has positioned itself as a leader in circular economy through the Recirculator program, an initiative which works to facilitate the adoption of circular economy principles among local industry in the Northern Rivers.
Chief Investigator of Recirculator, academic within the Faculty of Science and Engineering and speaker at the Impact Forum, Professor Dirk Erler, said on SCU Buzz that a circular economy is more than waste management.
"We are dealing with a global transition to a whole different economy. It's not just about recycling and changing waste. It's about how the country uses resources, how we value resources. It's fundamental change to society," Professor Erler said.
Other speakers included representatives from the NSW Environmental Protection Authority, Circular Australia, Circonomy, Revolve Your World, Lismore City Council and more.
Southern Cross University Vice-President (Engagement) Ben Roche said the University is committed to championing thought leadership that is of local and global benefit.
"Ideas become powerful when combined with action. Our 'Live Ideas' initiative focuses on transforming ideas into impact through collaboration. A key part of this requires establishing a platform for connection and collaboration around common issues, such that our researchers join with industry and government to consider a joint response. The Impact Forum turned this ambition into reality and accelerated our work towards establishing the Northern Rivers as a leading regional circular economy," said Mr Roche.
The Impact Forum was hosted by Live Ideas and funded through the Investment NSW Boosting Business Innovation Program.
Coastal ecosystems are a vital sink
Coastal ecosystems can take up or emit greenhouse gases. But globally, they're a vital sink.
According to international researchers led by Senior research fellow Judith Rosentreter, coastal ecosystems globally are a net greenhouse gas sink for carbon dioxide (CO2) but emissions of methane (CH4) and nitrous oxide (N2O) counteract some of the CO2 uptake.
The new findings of the coastal greenhouse gas balance (CO2 + CH4 + N2O) in ten world regions and globally are outlined in a paper published recently in Nature Climate Change, a monthly journal dedicated to publishing the most significant and cutting-edge research on the nature.
"It's a great prestige to be able to publish in a high-impact (5-year impact factor is 32) journal such as Nature Climate Change. Submissions are highly competitive with a 13% acceptance rate. The journal only publishes the most significant and cutting-edge research findings related to causes and impacts of global climate change. We anticipate our research to be highly influential and gain international recognition for the regional and global coastal greenhouse gas (GHG) budgets," said Dr Rosentreter.
This international research project was initiated by the Global Carbon Project to establish greenhouse gas budgets of large regions covering the entire globe, and for which the contribution of these coastal ecosystems remained unaccounted for.
"Since 2020, I have been leading the coastal vegetation and estuaries group as part of the REgional Carbon Cycle Assessment and Processes (RECCAP2) initiative of the Global Carbon Project. Together with a team of 14 International researchers, we synthesised regional and global coastal greenhouse gas budgets to help develop a complete picture of the global carbon cycle and to support policy debate and action," affirmed Dr Rosentreter.
Why is this knowledge important?
If we understand how our coastal ecosystems take up or emit greenhouse gases, we can target the most crucial ecosystems for preservation or restoration.
That's why many researchers are interested in blue carbon as a way to boost long-term carbon storage. By protecting and restoring mangroves and salt marshes in nations rich in blue carbon, such as Indonesia, we can expand their ability to take these gases back out of the atmosphere and ultimately store some of the carbon long-term in their sediments.
And by reducing nutrient overload, organic matter and wastewater flows into our coastal waterways, we can cut the greenhouse gases emitted by polluted estuaries.
We shouldn't just see our coastal ecosystems as a boon to carbon credit markets. They have much more to offer, including many valuable ecosystem services. Our coasts protect our shorelines from severe weather and tides. They are a nursery for many fish and plants. And they're vital to us as a place to be in nature.
Protecting our coasts is good for us, for nature and for the earth system as it plunges into the climate crisis.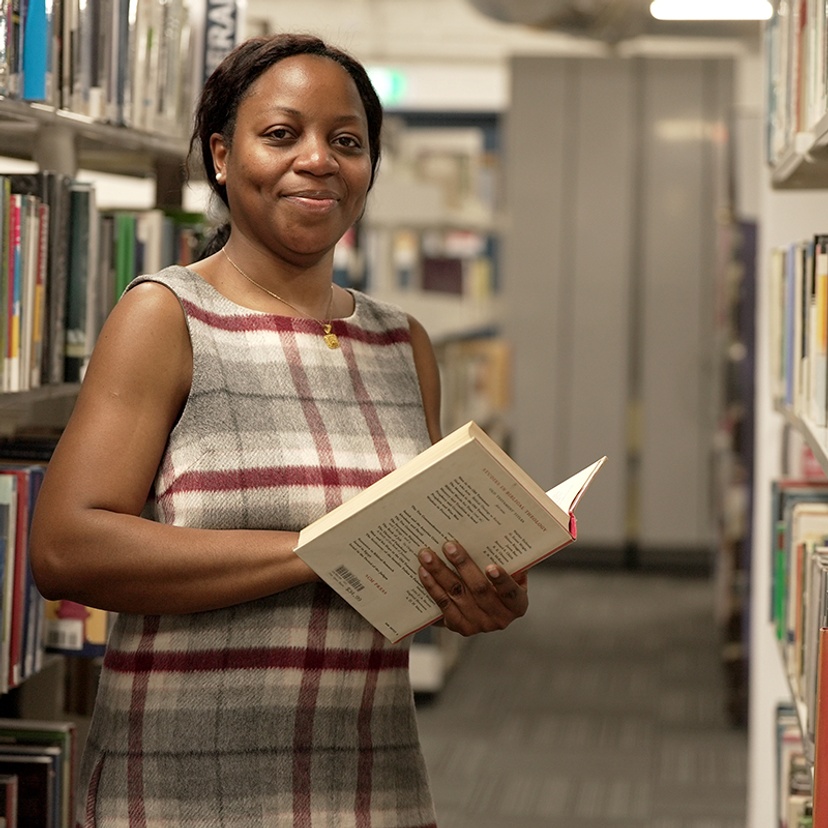 Counselling degree to launch in 2024
Course coordinator of the new Bachelor of Counselling Professor Ebi Cocodia joined the University earlier this year, bringing with her a wealth of knowledge as a practitioner and academic.
Ebi has held Head of Counselling roles within public and private tertiary institutions, most recently at Notre Dame University. She is a curriculum expert in Counselling and Behavioural Sciences as well as a TEQSA Expert consultant, which is coming in handy as she prepares accreditation for the new degree with the Australian Counselling Association.
Offered at all three campuses and online, the Bachelor of Counselling will welcome its first cohort in 2024. Ebi said she expects interest from both school leavers and mature age students looking for a career change and good employment prospects. Students will have access to the latest research and approaches, ready to hit the ground running with a practical experience component of 200 hours.
"There have been tremendous advances in the counselling field over the last 10 years. The new degree integrates mental health and wellness/strength-based models, encouraging and equipping counsellors to work with the whole person. The course aims to produce self-reflexive counsellors.
"I anticipate graduates will find employment in a variety of fields from schools and hospitals to specialised fields like corrections with parolees, bereavement counselling and domestic violence and family centres, among others."
In addition to her teaching work, Ebi's research focuses on counsellor education, person-centred approaches, youth mental health and Culturally and Linguistically Diverse (CALD) communities.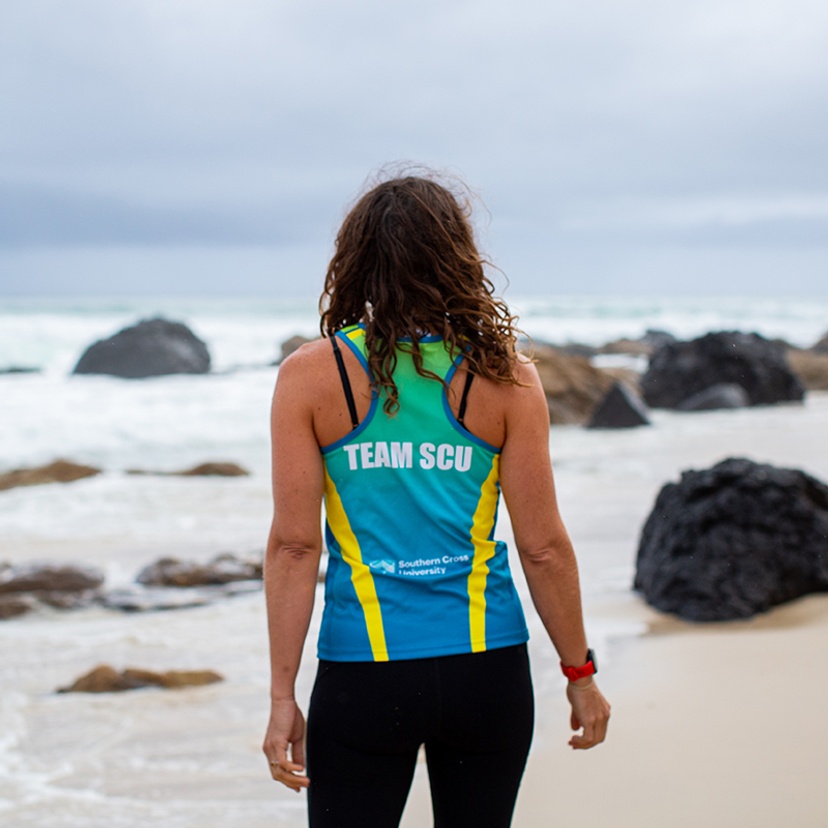 Southern Cross warms up for the Gold Coast Marathon
Runners take your mark! If you're gearing up for the Gold Coast Marathon on 1-2 July, Southern Cross has all the tips, checks and practical support to get you over the finish line.
As a first port of call, be sure to check out our compilation of videos and podcasts from sport and exercise experts, covering everything from the psychology of goal setting to nutrition and choosing the right footwear.
For pre-race health checks and screens, head down to the Southern Cross tent at the ASICS Sport and Leisure Expo, hosted at the Gold Coast Convention and Exhibition Centre. The osteopathy team will be providing pre-race health checks, musculoskeletal assessments and blood pressure checks on Thursday 29 June and Friday 30 June, 3pm-8pm.
Exercise Science lecturer and Professional Practice Lead Dr Jena Buchan will also be providing pre-race health advice on Friday 30 June, 10am-1pm, and Saturday 1 July, 1pm-3pm.
On race day, make sure to check in at the Southern Cross Recovery Hub, which is back for another year! Osteopathy students will be providing supervised treatments with exercise science students facilitating stretching and rolling.
Dr Buchan will be supervising the exercise science student placements and said it is an invaluable experience.
"Not only do the students get to interact with peers from a range of other health degrees, but also gain experience educating and supporting the community in an area they are passionate about. I'm very excited to be on the ground guiding the students as they partake in this incredible weekend," Dr Buchan said.
Faculty of Health lecturer and osteopath Kristy Buist said leading the osteopathy students is incredibly fulfilling.
"Guiding them as they assist in providing care and support to the marathon participants at the recovery hubs has shown me the immense benefits this opportunity brings the students. It offers them a chance to apply their knowledge in a real-world setting, collaborate with other healthcare professionals and witness the positive impact of osteopathic treatment on athletes' recovery," Ms Buist said.
Even if you're not competing, you can still cheer on Team SCU at the Southern Cross University 10km Run on Sunday 2 July from 6:30am. Southern Cross University Vice-President (Engagement) Ben Roche will fire the starter gun and Deputy Chancellor Murray d'Almeida will present the Southern Cross University 10km Run awards.
Or if you want to get yourself a snazzy Team SCU singlet, register to join Team SCU here.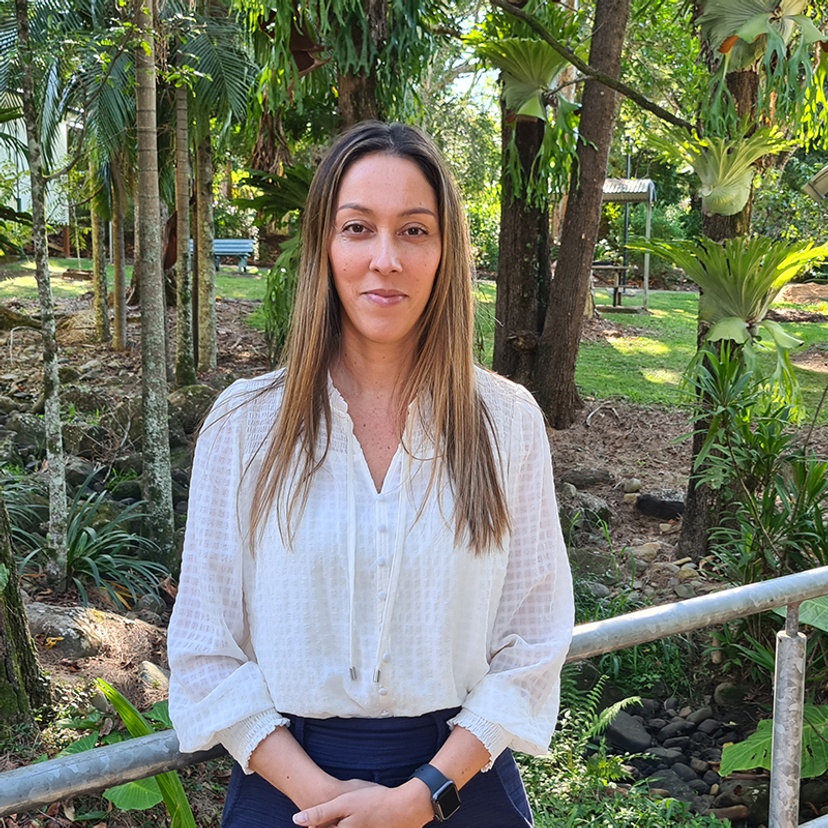 Values in action
Dani Braganca, Southern Cross Global Regional Manager (Americas, Europe & North Asia):
"Working at SCU Global, I feel like I'm always challenged to step outside of my comfort zone, encouraged to speak up when I have an opinion, and motivated to take action to drive change, even in the face of uncertainty or resistance. One of our main goals is to promote and encourage diversity on our campuses, so earlier this year, we travelled to three countries in South America and engaged in student fairs with some of the world's top universities. We are bold."
Welcome to the team
Michael Ewing, Executive Dean - Faculty of Business and Law
Yuka Nguyen, Administrative Assistant – SCU College
Sara K C, Student Administration Officer (Admissions) - Office of VP (Students) & Registrar
Julianne Thomas, Student Administration Officer – Admissions
Camille Thomas, Student Administration Officer - Student Administration Services
If you have some news or a story idea you'd like to share in an upcoming edition email us.
---