Deputy Vice Chancellor (Research)
Professor Mary Spongberg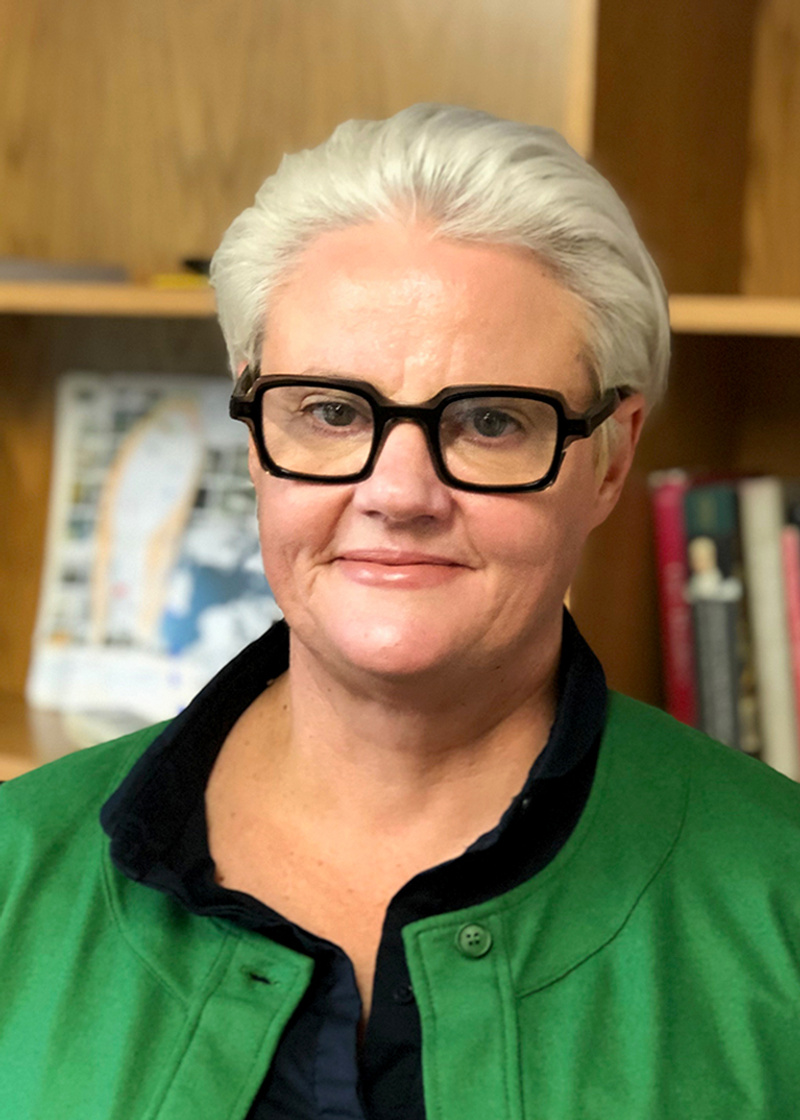 Professor Mary Spongberg — Deputy Vice Chancellor (Research)
Professor Mary Spongberg as the Deputy Vice Chancellor (Research), has strategic responsibility for all research functions, including government and industry partnerships and research training. She is directly responsible for the Office of Research, the Graduate School, Research Institutes and the Environmental Analysis Laboratory (a commercial research enterprise).
Mary began her career as an NHMRC (CARG) postdoctoral research fellow in Gender Studies at the University of Sydney. She spent almost twenty years at Macquarie where she worked at the National Centre for HIV Social Research and the department of Modern History. She was Head of Modern History between 2008 and 2010 and Associate Dean of Research for the faculty of Arts.
Mary comes to SCU from the University of Technology Sydney, where she was Dean of the Faculty of Arts and Social Sciences. During her tenure in this position she developed the HASS Research Excellence Framework, the HASS/STEM research strategy and established the Centre for the Advancement of Indigenous Knowledges, the Centre for Climate Justice, the Centre for STEM education Futures and History Lab. She has held several Australia Research Council grants and is currently working on an ARC DP on Jane Austen. She is author of three monographs, including the recently published Empathetic Histories (Bloomsbury, 2019) and numerous edited collections.
News item 26 October 2018: Southern Cross University announces new Deputy Vice Chancellor Research.
Professor Mary Spongberg, Deputy Vice Chancellor (Research)
Thanks for your time.
Good to be here.
We've come out of an unprecedented year, but it's 2021 now, and we're looking forward. How would you define the scope that your portfolio represents for the university?
My portfolio is research, and most of my researchers are committed to looking at both big wicked problems and also small, regional, very local issues, not all problems, but often things that are facing people in the regions. Environmental science is probably the biggest area that we focus on. So we do work on the reef, on our beaches, in agriculture and looking at how to make those things better, safer, less polluted those sorts of things. But we also do a lot of things in the social space.
That sort of research and that sort of what you do in your portfolio, does that sort of dovetail nicely with what makes this university, or what will make this university more successful?
I think it's the secret of all good universities is that alignment between great research and good teaching, and that if you can bring those two things together you have the perfect mix of a good university.
We're in 2021, how would you see your portfolio evolving in the next year, the next two years?
Look, I think that we've always done excellent research at SCU. I want to expand our remit in terms of the research that we produce developing particularly health and education going forward, but also engineering. That said, I also think that what we need to do better, and this is a really good first step, is actually communicating that impact. Whenever you hear a really good news story about SCU, it is about our research. And getting that message out that we are not just addressing regional issues, but actually showing what we can do in the region to actually have impact on the world.
Thinking about your graduates in five years time, how would you want them to be described by their peers or their employers for that matter?
I think that job ready is really important, but that can mean very, very different things. I would like them to be independent and creative. I'd like to be able for employers to tell that that's an SCU student because they're independent, creative and thinking outside the square. I mean, I think we're in the Northern Rivers. That's what we're known for. And I think that that's what we should imbue in our students as well.
Professor thanks for your time. And we wish your portfolio all the best in the future.
Thanks. I love talking about my portfolio, so it's been great.
spacer